How to Shoot Water Photography
That Makes Waves
From beautiful waterfall videos to beachfront snaps, here's how to capture it all this season.

Warmer weather transforms bodies of water—lakes, oceans, rivers and more—into brilliant beauties. However, making them show up on camera the way they look in real life can be a challenge. Grab your floaties and your flip flops and read on to find out how to capture everything from stunning shoreline shots and pristine lakeside pics.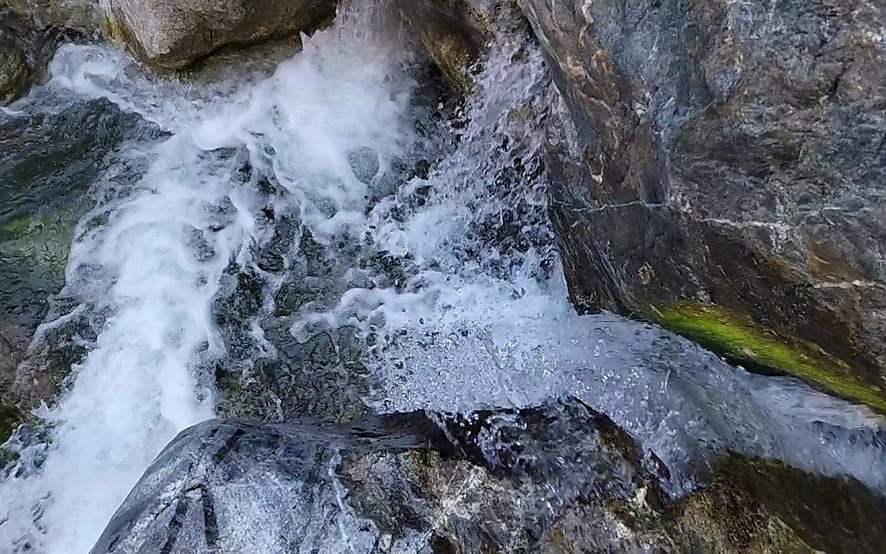 Water rushing through a crevasse between two rocks in a river.
Snap the perfect moment
When photographing water in motion, shooting at just the right moment can be tricky. If you don't have the quickdraw reflexes of a pro, you could find yourself with a camera roll full of misses.

Instead, try capturing the whole sequence, from start to finish, with 8K video. Using 8K Video Snap on the Galaxy S21 Ultra 5G, you can go back later to sort through every moment to find the right one and pull high-quality stills directly from the footage.¹
Let the water move through your shot
Still photography doesn't always do justice to moving water, but sometimes the moment just isn't right for video. Long-exposure shots can be the perfect way to split the difference. Find a point in a body of water where the water is moving in an interesting way (like a small cascade or a whirlpool) and stabilise your camera while pointing right at it. A tripod and confidence in your eye for framing are key here. Adjust your settings for long exposure in Pro mode on the Galaxy S21 Ultra 5G and you'll bring out a smooth, silky effect.
Capture the character of water
How water moves through its environment gives it character, which can impact your framing. Think about the character of the water body you're shooting. Is it aggressive? Gentle? Lost and wandering?

These different characteristics call for different techniques. Super Slow-mo can be great for slowing down a mighty river to show its unyielding strength, while shooting with 120 frames per second can capture every instant of a wild whitewater rapid.²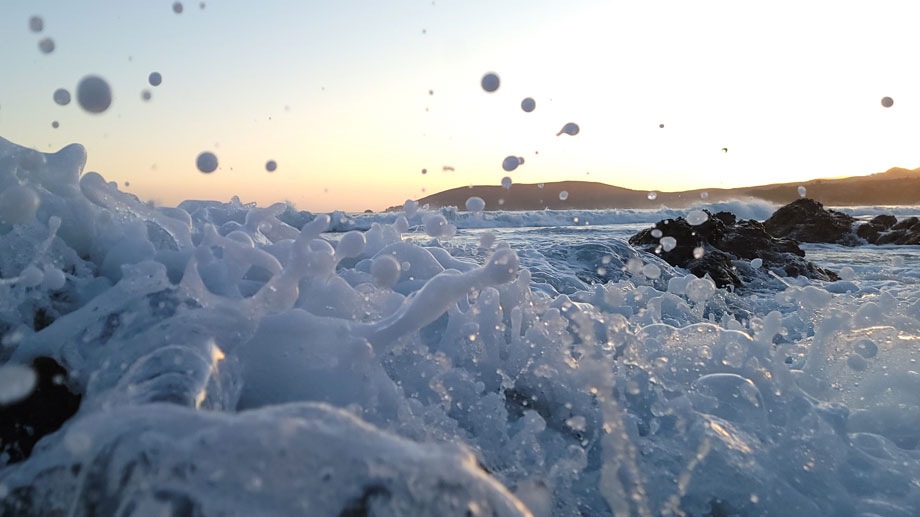 Water resistance

The Galaxy S21 Ultra 5G's IP68 rating means it's not afraid to get a little wet, so you shouldn't be either.³
Get your feet wet
If you think a body of water is photogenic enough to immortalise on film, chances are other people do, too—so you'll need to be creative to find a shot that'll stand out in the feed. Get your feet off the shoreline and into the water to capture your subject in a way few others will think to. Follow your gut and fully immerse yourself in the moment—the shots will be worth it.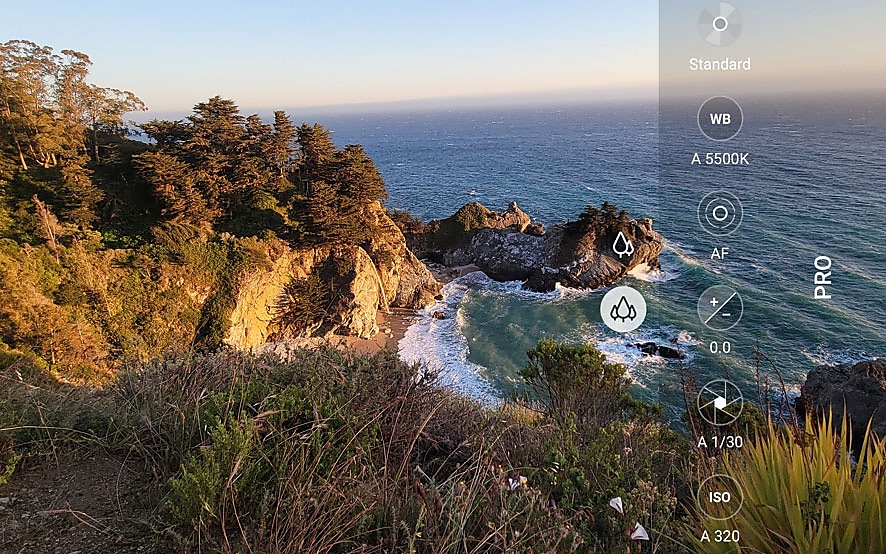 Choose the right lens
There are different lenses for different scenarios, and you may have to switch between multiple lenses within minutes to capture a body of water properly. If you're lugging a big camera rig to your site, you'll have to wade out of the water to switch out equipment for every shot. You can simplify the process by bringing a versatile camera system like the one on the Galaxy S21 Ultra 5G. Stay in the moment and switch between various focal lengths and perspectives at the tap of a button.
¹8K Video Snap produces photos up to 33MP.
²Super Slow-mo only supports HD resolution. Users can record approximately 1 second of video captured at 480 fps and digitally enhance the video to 960 fps with approximately 32 seconds of playback. Playback time can be edited in Super Slow-mo player.
³Galaxy S21 Ultra 5G is rated as IP68 - Water resistance. Based on test conditions for submersion in up to 1.5 meters of freshwater for up to 30 minutes. Not advised for beach, pool use and soapy water.
Get the gear to get the shot
Before you put on your waders and set out, be sure you're doing it with the smartphone camera system built to handle it.