Use your Jet Stick's accessories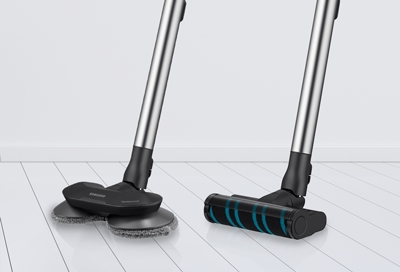 Whether you need to clean up a quick mess or remove some pesky dust from behind a table, your Jet Stick vacuum has the job covered. Your new vacuum comes with a variety of accessories for multiple surfaces including hardwoods, tiles, and fabrics. Once you're finished, you can neatly tuck away the accessories for future use.
Jet Stick accessories
You're sure to find the perfect accessory for your every need, whether you want to vacuum your floors, furniture, and household items like curtains or pillows. Attach the convertible tools and brushes to the vacuum for quick and thorough cleaning. Your Jet Stick comes with the following accessories:
Adjustable Pipe: As a main component of your Jet Stick vacuum, the Adjustable Pipe can be shortened and lengthened. It's perfect for when you need to nab a cobweb on the ceiling, reach deep under the couch, or vacuum somewhere that usually isn't within reach. But most of the time you'll just use it to more easily reach the floor.
Press the button at the bottom of the pipe once it's been inserted into the brush attachment and then find the appropriate length.
Here's a pro tip: you don't have to use the Adjustable Pipe! Many of the other brushes and accessories will plug straight into the vacuum, for those times you want to get up close and personal.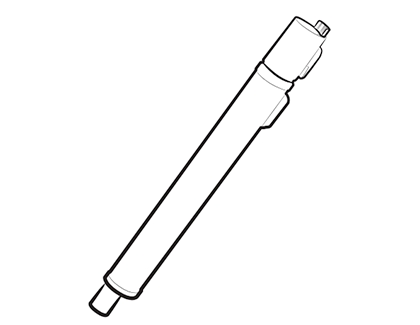 Soft Action Brush: This is ideal when cleaning hard surfaces such as wood or linoleum. Use it whenever there are crumbs, dirt, or anything else you can't easily pick up with your hands.
The Soft Action Brush should not be used to mop up liquids, or on carpets with long fibers because the brush's bristles could get damaged. Avoid picking up anything that could get tangled in the bristles, like hair.
Note: This accessory only comes with the Jet VS90 Stick Vacuum with Spinning Sweeper.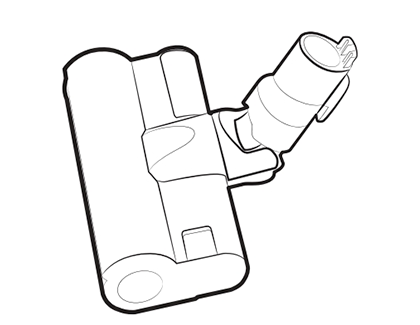 Turbo Action Brush: This brush is a sturdier version of the soft action brush and is suitable for carpets as well as hardwood floors. When there are some pesky crumbs or debris on your rug, you can use this to grab each and every one.
Note: This accessory only comes with the Jet VS90E Stick Vacuum with Turbo Action brush.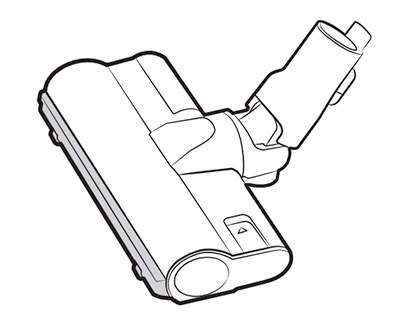 Wet Brush: Use this brush when cleaning wood or tile floors. For example, if you spilled something sticky or messy, the Wet Brush can clean it up real quick. You can attach the provided wet pads to create a mop. The Wet Brush does not have a suction function.
Learn more about the Wet Brush and how to use the Wet Cycle on your Jet Stick.
Note: This accessory only comes with the Jet VS90 Stick Vacuum with Spinning Sweeper.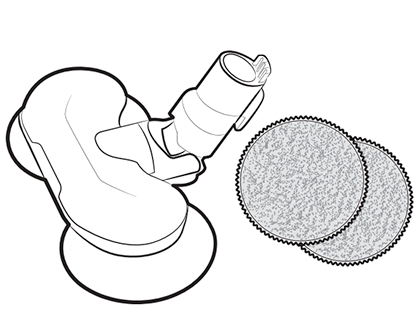 Brush Holder: You can store your brushes and accessories in this convenient holder when they are not being used. Before disassembling the brushes, run the vacuum for ten seconds to remove any remaining particles and make the brushes dust-free.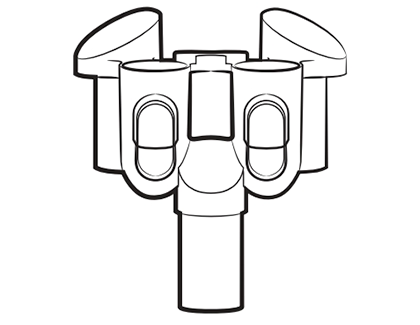 Mini Motorized Tool: Snap on this tool for bedding, sofas, and other upholstered furniture. Or, you can use it to clean hard-to-reach places in your car.
Do not try to store the Mini Motorized Tool in the brush holder, as it could get damaged. You can leave it attached to the vacuum, keep it with your other cleaning supplies, or store it in the vacuum's box.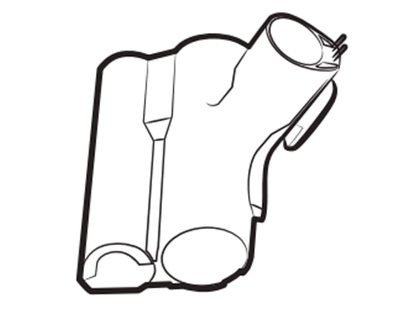 Combination Tool: The soft brush on this tool is gentle enough to use on delicate fabrics such as curtains, or on items with tiny parts, such as keyboards.
If you're worried about the vacuum's suction being too strong and sucking up something it shouldn't, that's when you should use the Combination Tool.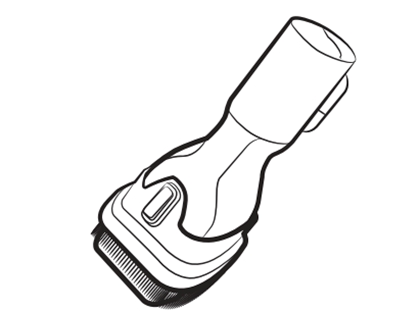 Extension Crevice Tool: This part is great for cleaning crevices, such as the small corners of a window or baseboards. If you need to get into nooks and crannies that are too small for the main brushes, this is a great substitute.
Press the button at the bottom to extend the tool when your arms can't quite reach.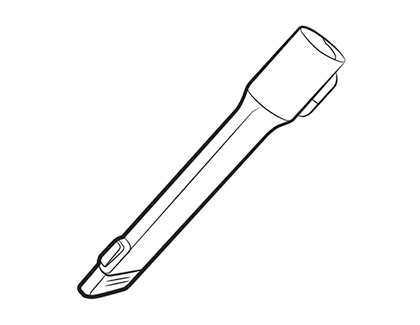 Flexible Tool: Use this accessory to clean your ceilings or behind pieces of furniture that cannot be moved. If an area is at a funny angle and you can't reach it, try using this tool to get the job done.
This tool can be connected to the combination tool or extension crevice tool to make it easier to get those tough corners.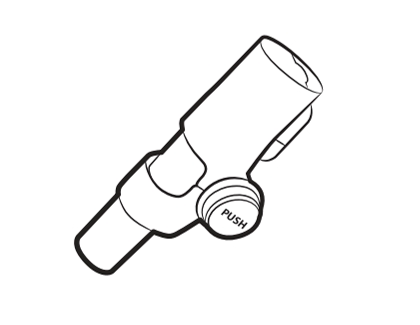 Charging Stand: This separate stand will charge the vacuum's battery when it needs some juice and will also prop up the vacuum while it's charging.
You'll need to set up the charging stand before you can use it.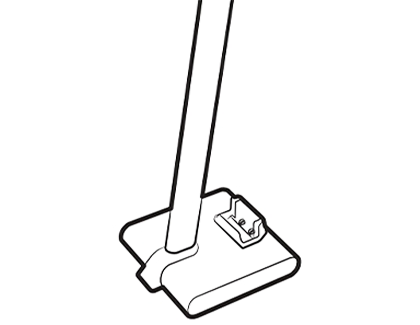 Other answers that might help
How would you like to contact us?
Want help right away?
Email as a contact option was discontinued as of April 3rd, 2019. Please contact us via Live Chat for a faster response.
Give us a call 1-800-SAMSUNG (1-800-726-7864)

Mobile Support 8 AM - 12 AM EST 7 days a week

Home Electronics & Appliance Support 8 AM - 12 AM EST M-F 9 AM - 6 PM EST Sat, Closed Sunday

IT/Computing Support 8 AM - 9 PM EST, Mon - Fri Closed Sat-Sun
home-appliances|vacuums|power-stick