5 Fitness Tips
Hannah Bronfman
Swears By
Helpful advice from the DJ turned fitness entrepreneur.
Calling Hannah Bronfman #fitspo is an understatement. As a wellness enthusiast and the girl boss of HBFIT, an online community for all things health and beauty—she clearly knows a lot about keeping fit (and looking great while doing it). Here are her tips for creating daily habits that'll keep your workout routine on track.

Plan Your Workouts
Use the calendar app on the Galaxy Note10 to schedule gym sessions and stay accountable.
Stick to a routine with a high-tech helper
For Hannah, technology can be a game changer when it comes to pushing yourself—it makes it easier to prioritize fitness and make working out a routine. "I am obsessed with the intersection of tech and wellness," she says. "I book my workouts through apps on my phone, and schedule them into my phone calendar. I would not work out nearly as much as I do if I didn't schedule my workouts ahead of time."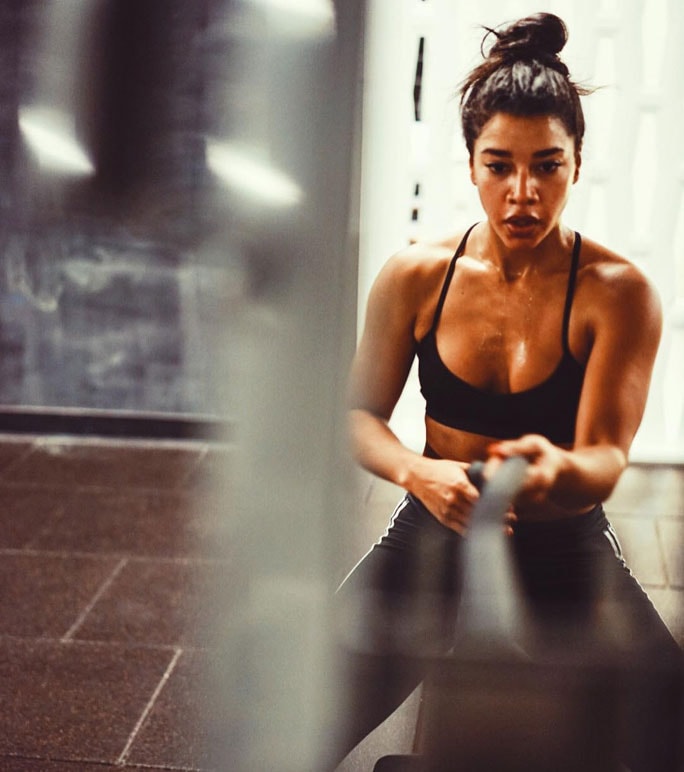 Manage your daily progress
Using technology to keep fit is a daily habit for the HBFIT founder. From nutrition notes to workout ideas to reminders—Hannah keeps everything in her Galaxy Note10. Also, "the timer feature is helpful, especially if you're doing any circuit training," says Hannah. Even though tracking is key, if you really want to up your health, it's important to just move your body every day.
TIP
For a hands-free workout, connect your Galaxy Watch to your Galaxy Buds.

Optimise your workouts with real data
When it comes to finding the motivation to work out, the key is data. "It's super motivating to know the actual data of how hard I'm working in the moment, and it really helps me step it up," Hannah says. A wearable like the Galaxy Watch Active2 helps Hannah optimize her workouts by giving her information on her steps, calories burned, heart rate and more.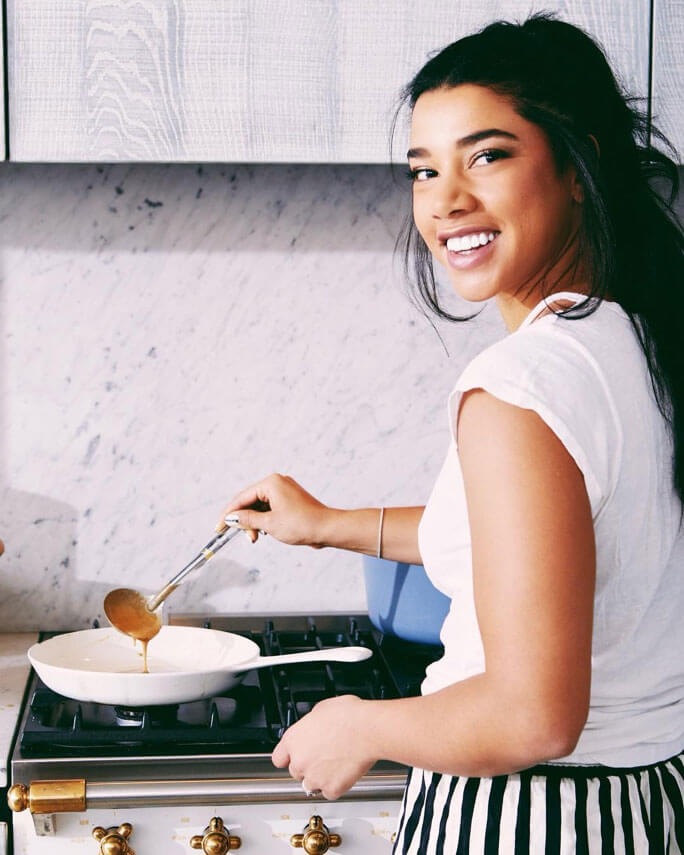 Personalise your journey with wellness tech
From understanding macros to tracking sleep, there's a wide variety of apps and services specifically designed to remind you of your goals and prompt you to follow through on them. And although Hannah is not a huge fan of calorie counting ("I just don't think it's awesome to be that in your own head about everything you eat"), she recommends finding apps or websites that provide nutrition and workout plans that are customised to your needs.
Try exercise snacking to sneak in workouts
Mini workouts are perfect for when you're busy and don't have time to commit to an hour in the gym. For Hannah, simple workout hacks like doing some calf raises over the stove while making dinner or standing push-ups after putting something in the oven work well. "It hasn't changed the way I work out but it changes the way I move throughout the day," she says.
Hannah's fitness essentials
Here's everything you need to get the most out of your workout routine.