How can I add more storage to my Samsung phone/tablet?
Last Update date :
2021-06-08
SD card is an external storage part used to add extra storage to your device so you can save all your data inside it and you can remove the SD card and add it to another device including the saved data also you can transfer the data easily from the internal storage to the SD and the opposite. 
Improving the memory of your Galaxy device
1
Get a micro SD "Memory card"
Note: You can choose the capacity of the memory card depend on your device limitation.
2
Place the SD in the same tray of your sim card
Use the pin ejector.
Slide out the sim tray. 
Add the SD card in the slot. 
Put the simtray back.

3
You can decide what gets saved to it in your camera settings
Open camera app.
Go to camera settings.
Tap on storage location.
Change to SD card.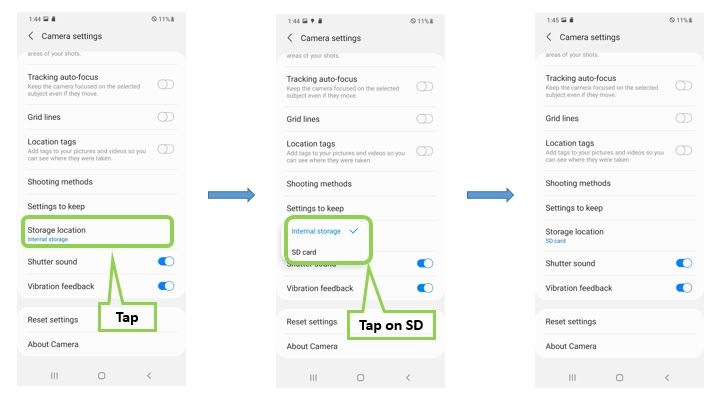 4
You can see the contents of your SD card on your MY Files App
Note: If you have any questions after verifying the above-mentioned solutions, please call our contact center to get help with your inquiry. Our helpful agents will be there to help you.