WaterWall® ,Freestanding Dishwasher White (DW60H9950FW)
DW60H9950FW/SA
Sorry! This product is no longer available
Auto Door Open
Outstanding Washing Performance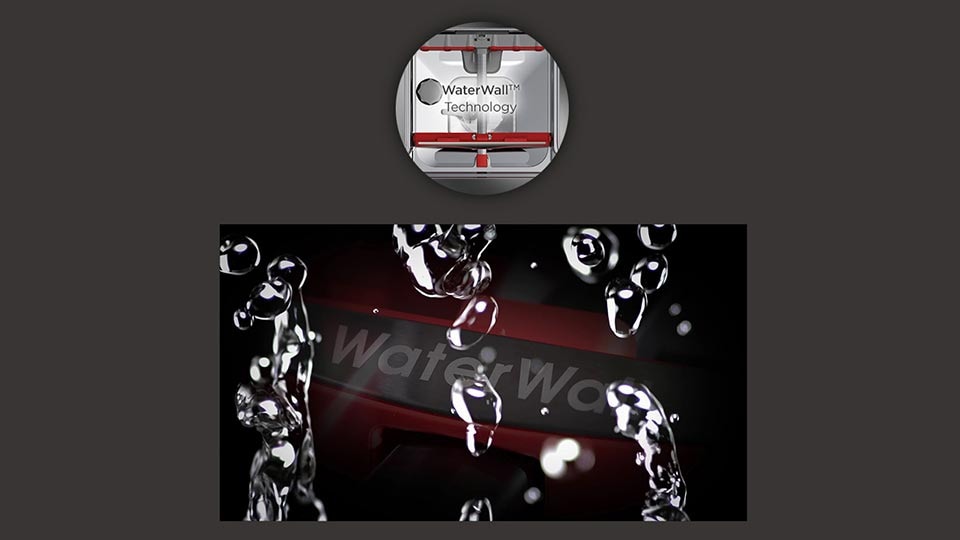 Samsung's Water Wall® Technology can help to end the pre-rinse ritual and scrubbing off of baked on food before washing. Only Samsung offers a spray bar system that harnesses the power of high pressure water, gliding a deflector back and forth to deliver a curtain of water which covers the hard to reach places of the bottom rack, where some of the dirtiest dishes often rest.
Targeted Washing
The Zone Booster™ setting is an intensive washing zones which provides a high pressure, high temperature wash. Group heavily soiled pots and pans on the bottom rack to the left or right, targeting them for a high pressure wash. Rest dishes and glasses on the other side for a normal wash with a lighter water stream when compared to the Zone Booster setting.
Cutlery Convenience
Busy home cooks can go through a lot of cutlery, which is why Samsung created the bonus FlexTray™ for the WaterWall® dishwasher. Housed on the third rack, this flexible and transportable tray offers convenience for unloading
Easy Rack Operation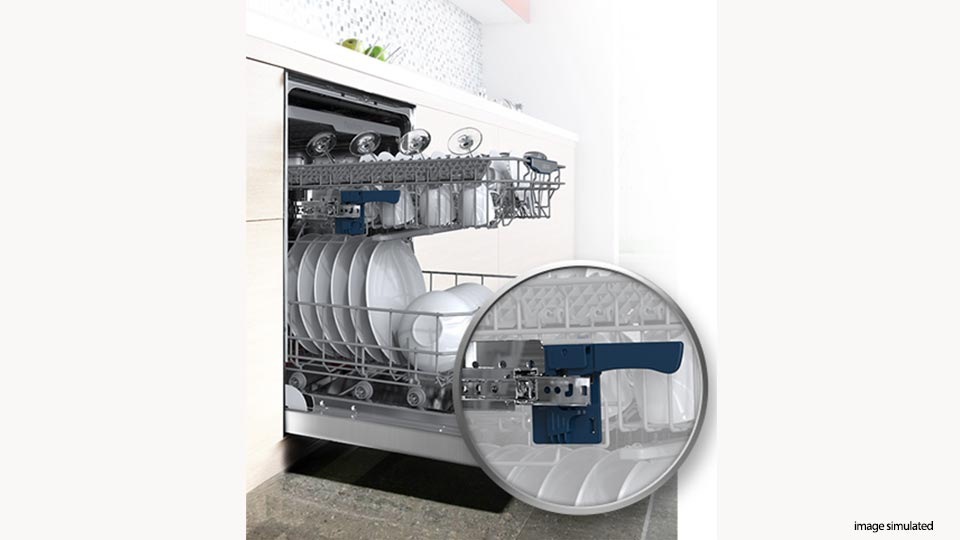 Enjoy easy loading and unloading with the Samsung WaterWall™ dishwasher DW9950. The upper Gliding Rack feature slides in and out for greater comfort and less shaking. Whether under the strain of heavy pots and pans or cradling a delicate load of stemware, the rack pulls out smoothly.
Better Dish Drying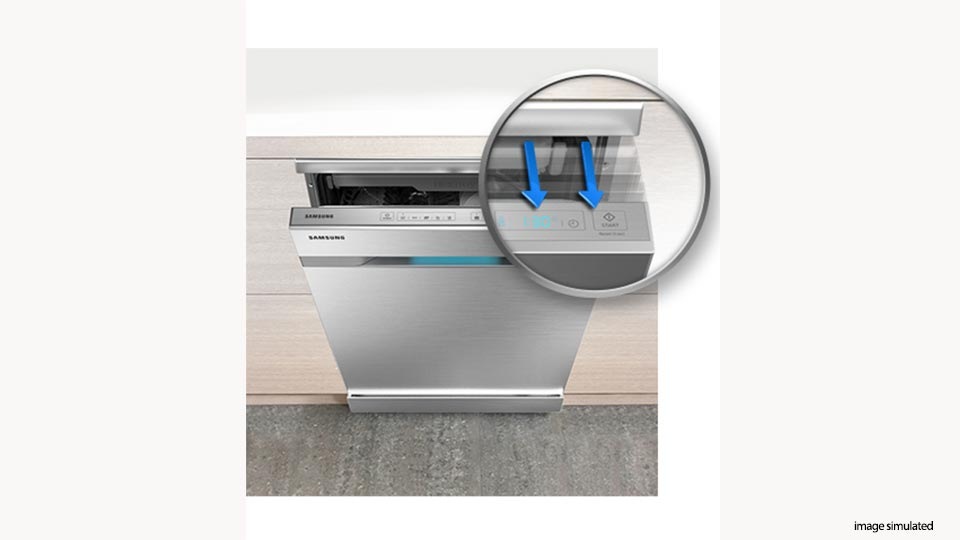 The Auto Door Open feature on the Samsung Water Wall® dishwasher DW9950 helps delivers sparkling clean dishes When the rinse and dry process is complete, the door opens about 10 centimeters to allow steam to escape, With this simply smart feature,there is no need to wait around for the wash cycle to end.
Half Load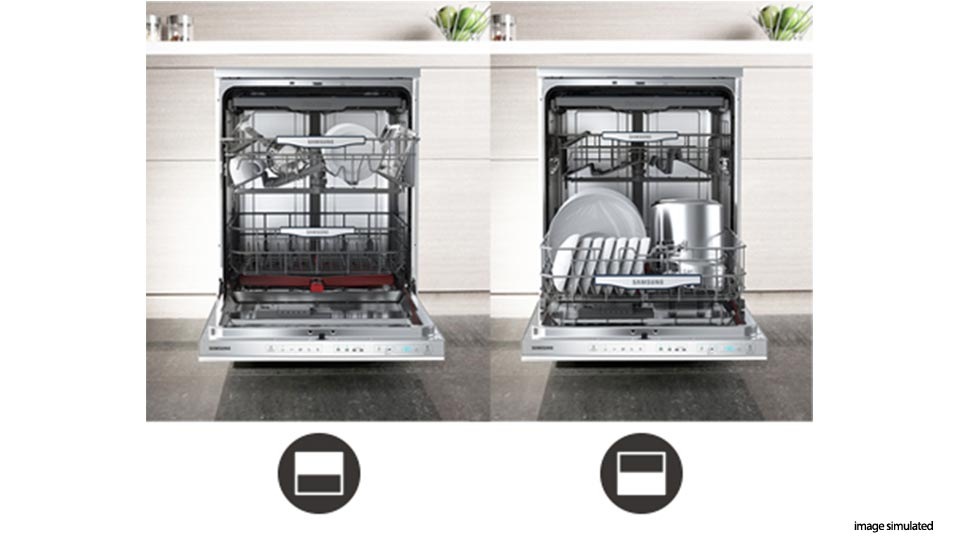 Experience greater flexibility with the Water Wall® dishwasher DW9950's Half Load setting, which allows you to fill and clean just the top or bottom zone.
Intuitively Stylish
Clad in stainless steel, the ergonomic exterior design of the Samsung Water Wall® dishwasher DW9950 offers a sophisticated look that is designed to complement any kitchen decor.
598 mm

Net Width

845 mm

Net Height

575 mm

Net Depth

3.5

Energy Star
User manual & Downloads
Chat Support
How It Stacks Up
Auto Door Open

Net Width

598 mm

Net Height

845 mm

Net Depth

575 mm
Freestanding

60cm

14 Place Setting

Stainless Steel
Features and specifications are subject to change without prior notification. Images are used for illustrative purposes only.