More storage space inside
All the room for all your family's favourite food.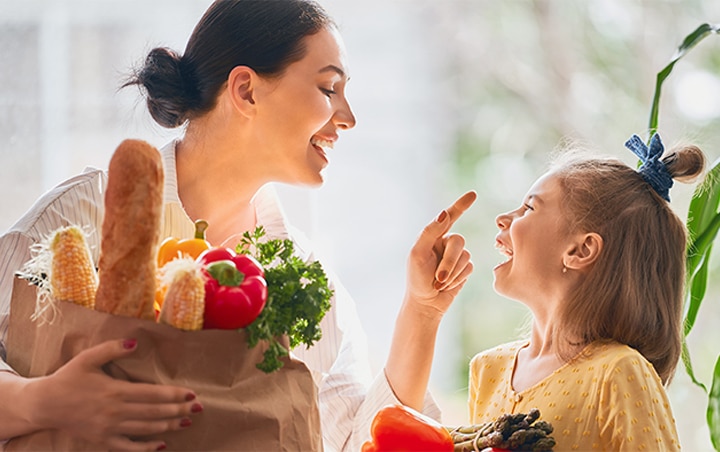 Make the most of your fridge's storage capacity. So no matter what's cooking, all your favourite items and ingredients are right there.

Create something new
Using leftovers as basic ingredients is a great way to create something oh-so-delicious. Here are some simple ideas to inspire you.

- Veggie soup: Pop some meat, vegetables, noodles, grains, sauces and a few other bits and bobs lurking in your fridge, into a soup pot. Add some stock and spices, boil it up and your tasty broth is ready to be served.
- Empty-the-fridge omelet: Use whatever vegetables you have on hand, along with eggs and milk to whip up a tasty omelet.
Use your freezer to the fullest.
Freezing perishables not only gives you more time to use your food, it's also a smart way to reduce waste. Here's how to get it right.

- Freeze at 0°F (-18°C) or lower to maintain flavour, texture and nutritional content.
- Divide meals into portions before freezing because once food is defrosted you can't refreeze it.
- To prevent bacterial growth, thaw frozen food in the fridge, where it will remain at a constant temperature of 4 degrees Celsius or below. Allow five hours of defrosting per pound.

Plus, Samsung's SpaceMax™ technology lets you store more food inside without increasing external dimensions by using high-effiiciency insulation.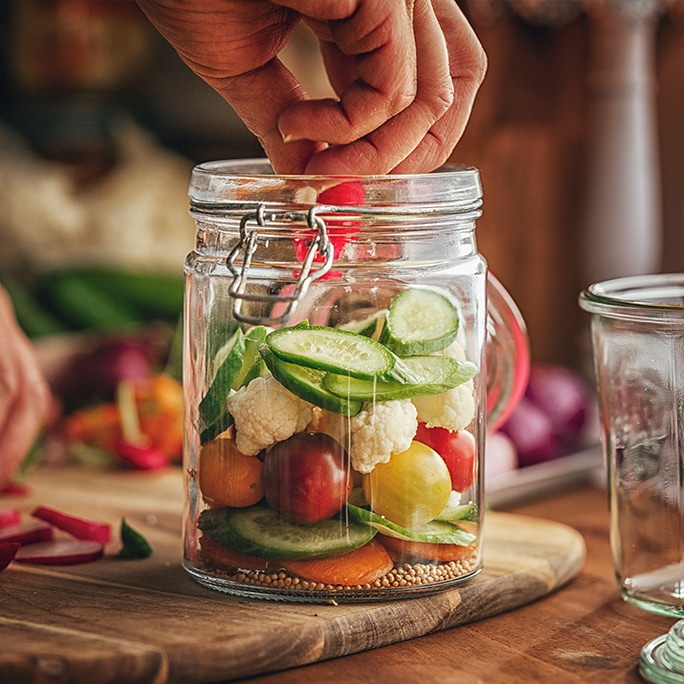 Refrigerator pickles. Minutes to make, months to enjoy
Refrigerator pickles add an extra tang to all sorts of things from vegetables to hamburgers. Place them in the fridge after preparation and they are ready to eat the next day.

Simply fill a jar with sliced cucumbers, onions, peppercorns and dill sprigs. Heat vinegar, water, spices and garlic in a separate container. Dissolve salt and sugar. Reduce heat and pour into jar. Close the lid and refrigerate 24 hours before eating. You can store the pickles in the fridge for up to 3 months.
Stock up on space with SpaceMax™ Technology
Get more out of your fridge