How can I disable Peel Remote?
Last modified :
Dec 14. 2018
Peel Remote is an application built into devices with an IR blaster that allows control of multiple compatible devices (like TVs and Home Theatre systems). There is no way to uninstall Peel Remote if it is causing issues with your device - but there is a way to disable it. Disabling the app will remove it from your apps drawer, and keep it from running - even in the background. It will also reduce the amount of storage space the app takes up on your device, and will remove any strange lock screens or icons the app has installed on your device.
How to Disable the Peel Remote app:
1
From the Home Screen, select the Apps icon.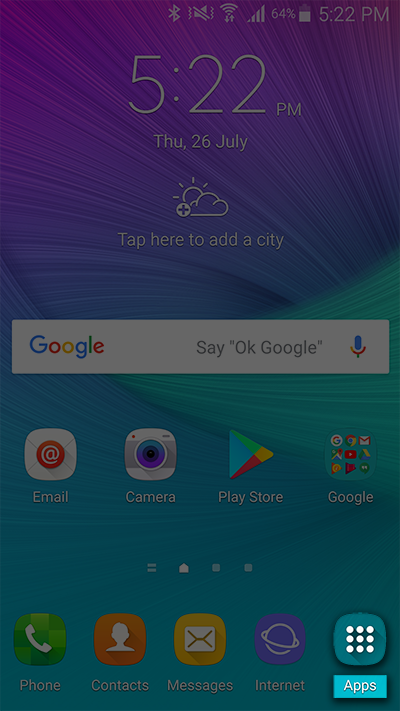 2
Scroll to find the Peel Remote icon.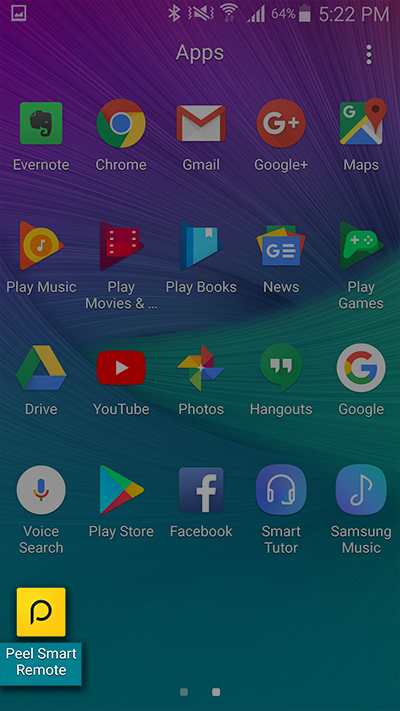 3
Tap and HOLD the Peel Remote app icon. It will get "picked up" by your finger - don't let go!
4
Drag the Peel Remote icon to the top of the page. Let go of the icon once it has highlighted the App Info area.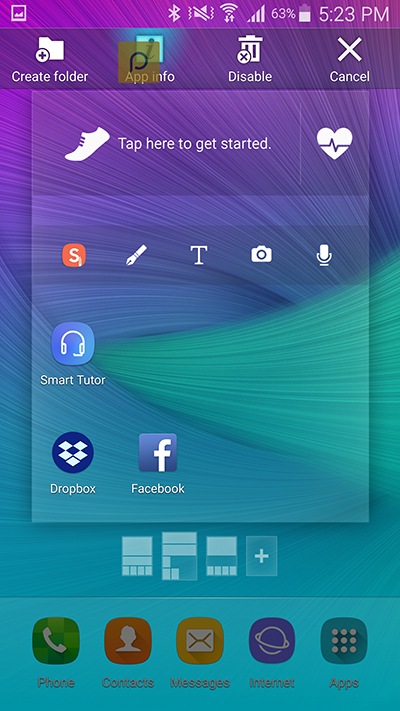 The tap and hold can be really tricky! If you need to get into the App Info page without moving the icon around, head to:
Settings App > Application Manager > Peel Remote to follow the next steps 
5
Select Disable .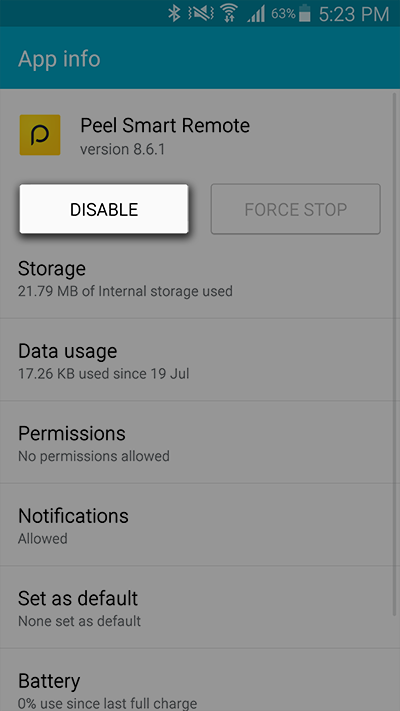 6
Select Disable to confirm.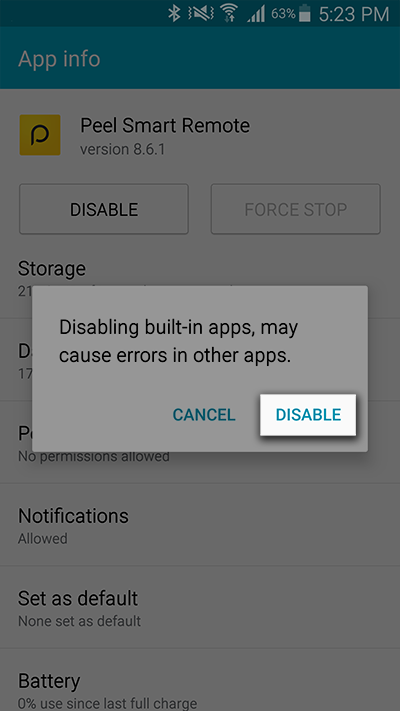 You may be given an option to Revert to the Factory Version instead of this screen, in which case you should tap OK to continue disabling the Peel Remote app
Did not find what you're looking for? We're here to help.
Call
For all Mobile device enquiries
1300 425 299
1300 GALAXY

24 hours / 7 days a week
Toll Free in Australia
For all other product enquiries
1300 362 603

24 hours / 7 days a week
Toll Free in Australia
From overseas
+612 8293 5712

24 hours / 7 days a week
Face-to-Face Support

In-Store Support
Create a booking to see one of our friendly Samsung staff members at one of our Samsung Retail Stores.
Contact Us