Factory Reset Samsung Phone
There are lots of reasons why you might want to Factory Reset your Samsung device. Whether you're giving your phone to someone else and you don't want them to access your information, or maybe you're having trouble and need to start from scratch. Factory Resetting a mobile device is not reversible. Please make sure all of your information is saved to a backup somewhere else before attempting to reset your phone or tablet.
Check out our guide How do I back up my data? for step-by-step instructions on backing up your information on your Galaxy smartphone.
Please Note: This guide is designed for Australian variant Galaxy devices, if you have an international device and require further support click here to reach out to your Samsung Subsidiary.
Please Note: Performing a Factory Data Reset will erase all personal data and downloaded apps. Please ensure that you have backed up all your data.
1
Head into your Settings
2
Scroll down the page and tap on General Management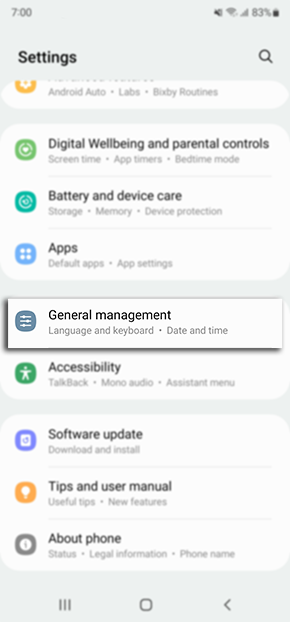 3
Tap on Reset
4
Select Factory Data Reset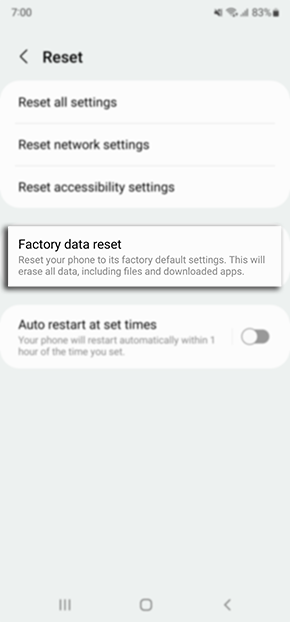 5
Scroll down the page and select Reset
6
Select Delete all