How to register your Samsung product
Last modified :
Oct 25. 2019
If you're looking to register your new Samsung product for warranty, you have a couple of options. You can mail in the warranty card that should have been included in the packaging of your product, or you can call 1300 362 603 (Toll Free in Australia) and ask our Samsung Care experts to add your new product to your account.
To register a mobile device, you will need the IMEI, Serial number and model code of the product. If you are registering other products like tablets, smartwatches, monitors, TVs, fridges or washing machines you will only need the serial number and model code. For more information on locating product details, check out our page Find the Model Number and serial number of your Samsung Product.
Please Note: All of the information on this page is related directly to Samsung products purchased from Australian Retailers only. If you're unable to complete registration of your product please call 1300 362 603 (Toll Free in Australia) for further assistance.
Register your Product online:
1
Log into your Samsung Account at the Product Registration page.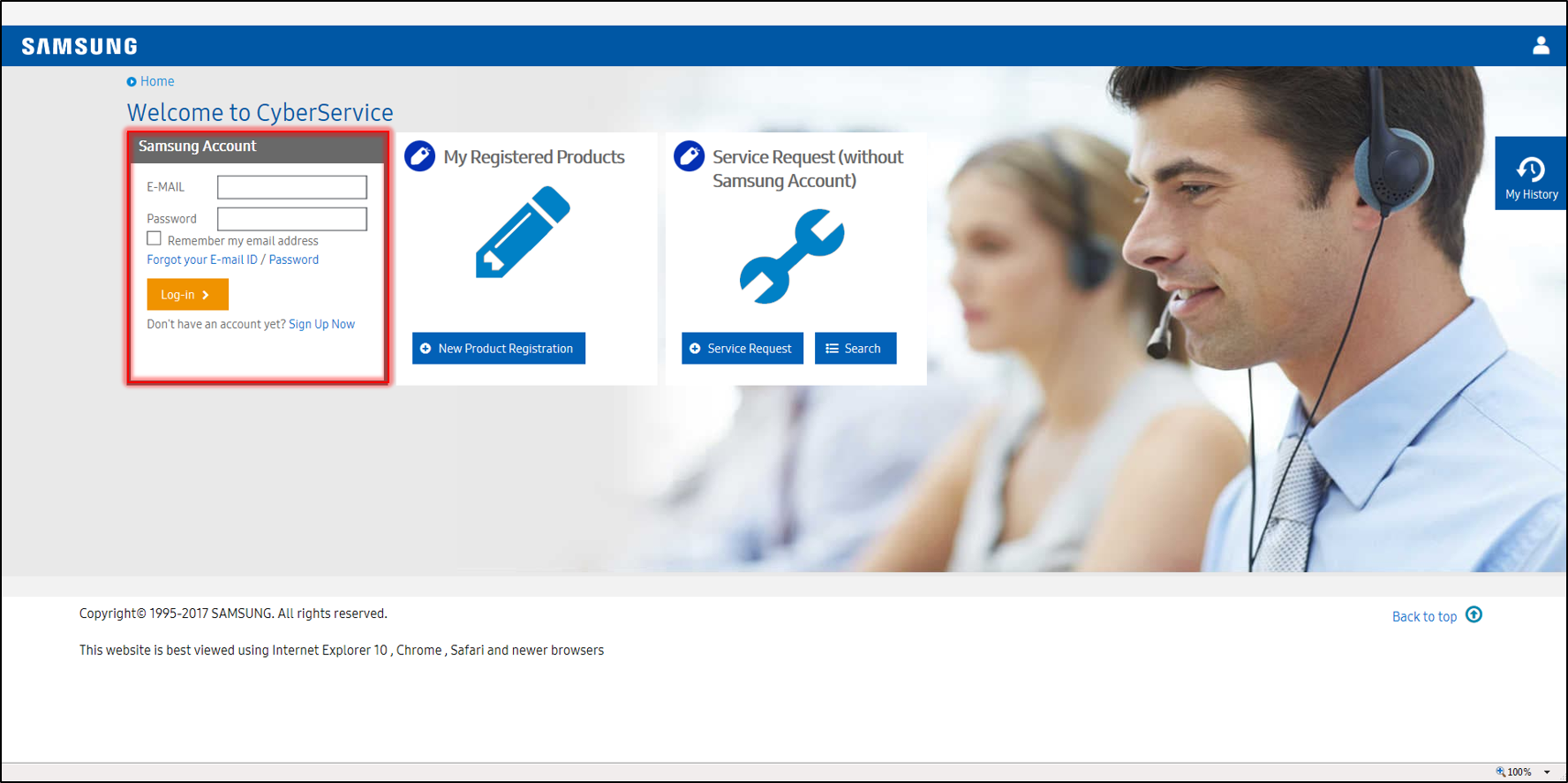 3
Click on the New Product Registration tab.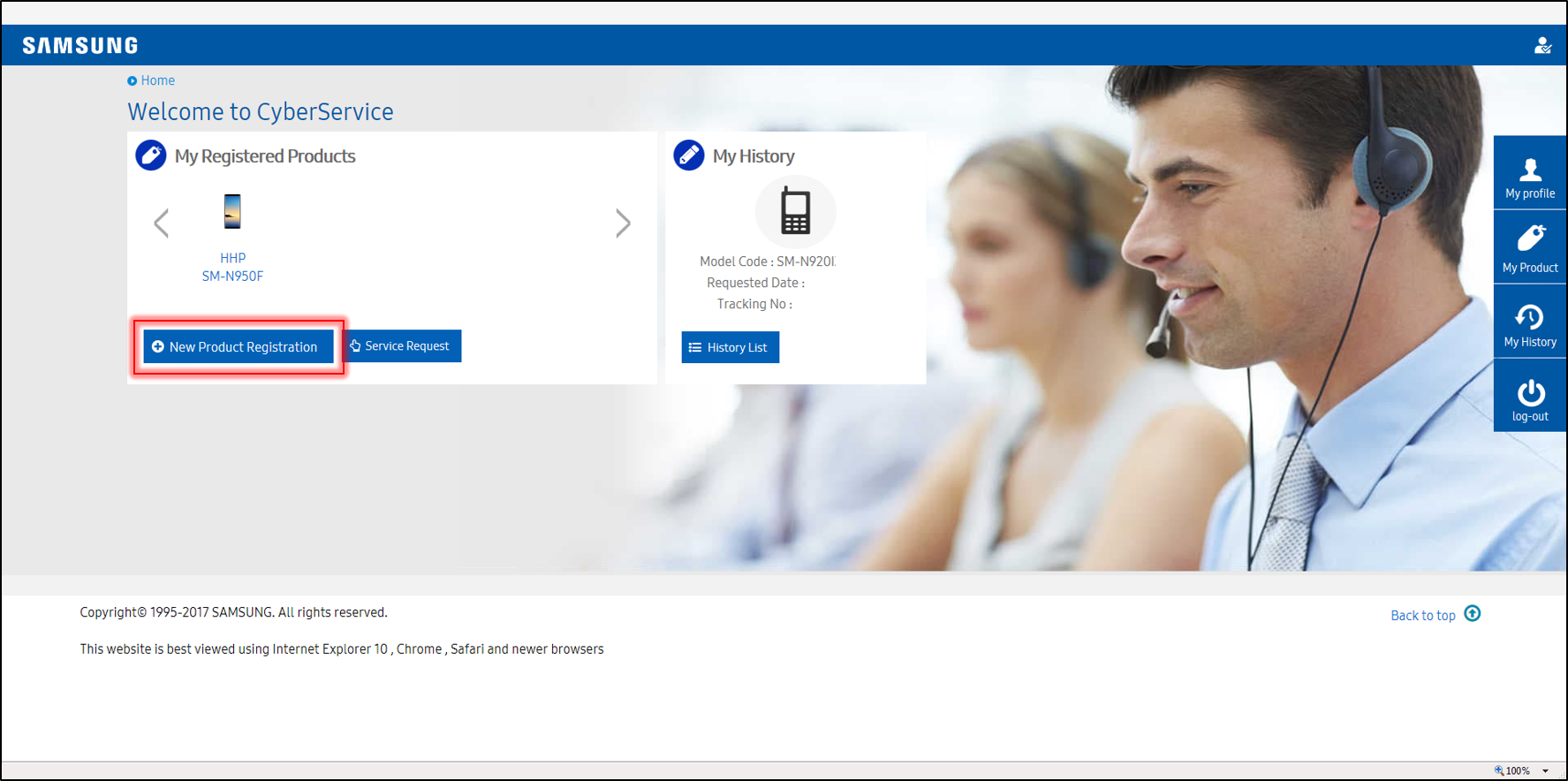 4
Enter the details of your Samsung product into the prescribed fields.
Please also select the Purchase Date and attach a valid Proof of Purchase.

Once you have filled out the mandatory fields, click on Register to proceed.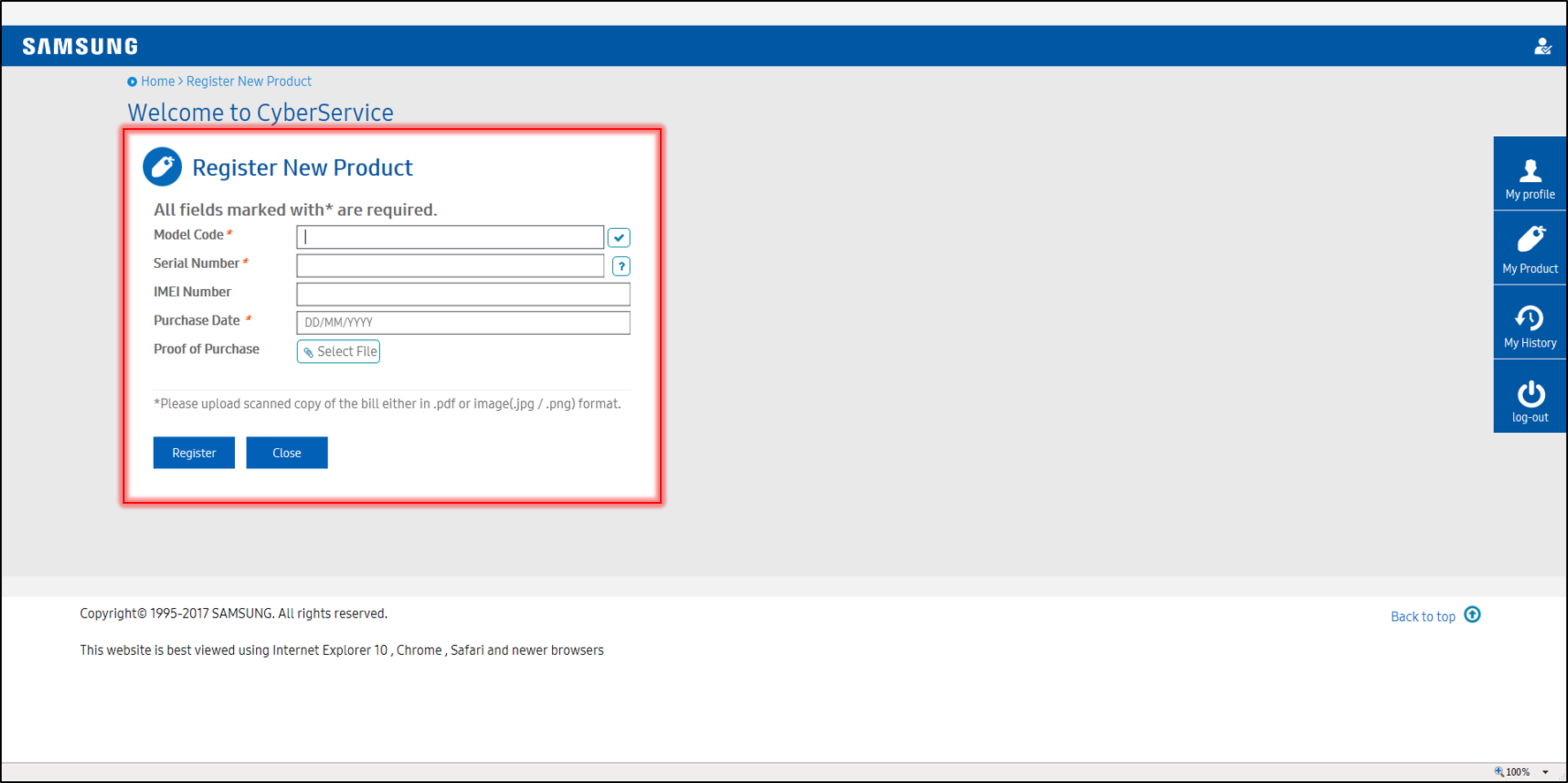 5
Your product has been successfully registered to your Samsung Account.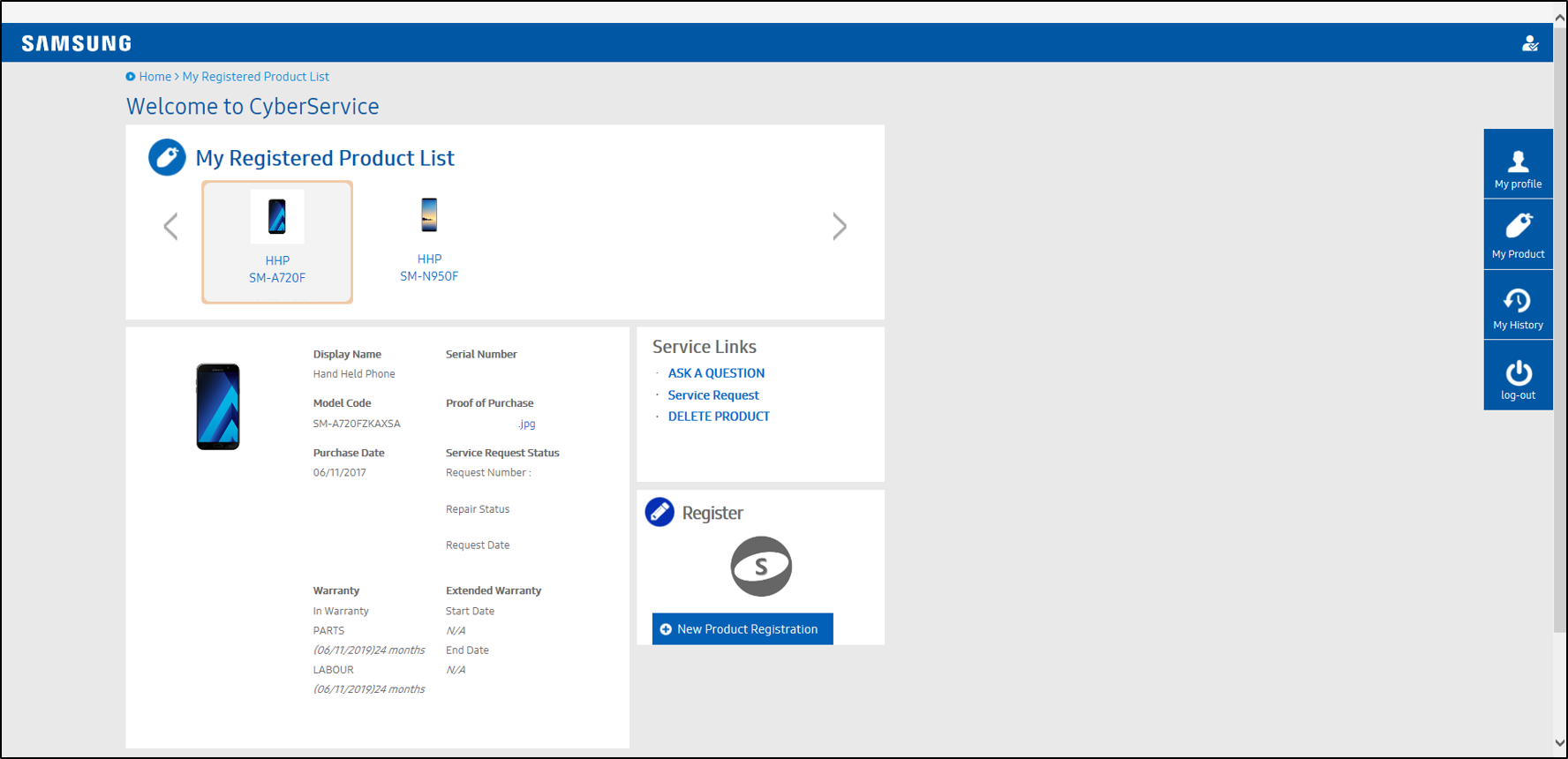 Register your Product via Samsung Members App:
1
Launch the Samsung Members App and head Get Help. If you do not have the Samsung Members app installed on your smartphone, you should be able to download the application from the Google PlayStore or Apps Store.
Please Note: You will need to sign into your Samsung Account to register any of your Samsung Products through the Samsung Members application. If you do not have a Samsung Account or are unsure of the Username/Password, head to the Samsung Account Login page to locate/ create your account.
2
Tap on + Add to register a new Samsung Product
3
Select a Product Type.
4
Enter the IMEI/Serial Number, add the purchase date as well as attach your Proof of Purchase by either taking a photo or searching through your Gallery.
5
Once you've completed the registration, tap on Register to apply the changes.
Did not find what you're looking for? We're here to help.
Call
For all Mobile device enquiries
1300 425 299
1300 GALAXY

24 hours / 7 days a week
Toll Free in Australia
For all other product enquiries
1300 362 603

24 hours / 7 days a week
Toll Free in Australia
From overseas
+612 8293 5712

24 hours / 7 days a week
Face-to-Face Support

In-Store Support
Create a booking to see one of our friendly Samsung staff members at one of our Samsung Retail Stores.
Contact Us