Using the Calendar app on my Samsung Phone
Last Update date :
Feb 23. 2021
Plan your life smartly with the Samsung Calendar app, you can easily sync birthdays and events between linked email addresses, view weather information and add widgets to your homepage to glance at your upcoming events. Follow the below guide to learn all the different ways of using the Samsung Calendar app on your Galaxy phone.
Please Note: Screenshots were captured from an Australian variant Galaxy S10e operating on Android OS Version 9.0 (Pie), settings and steps may vary depending on the Galaxy device and Android OS Version.
1
Launch the Samsung Calendar app
2
Tap on
to add a new event
3
Create your new event then tap on Save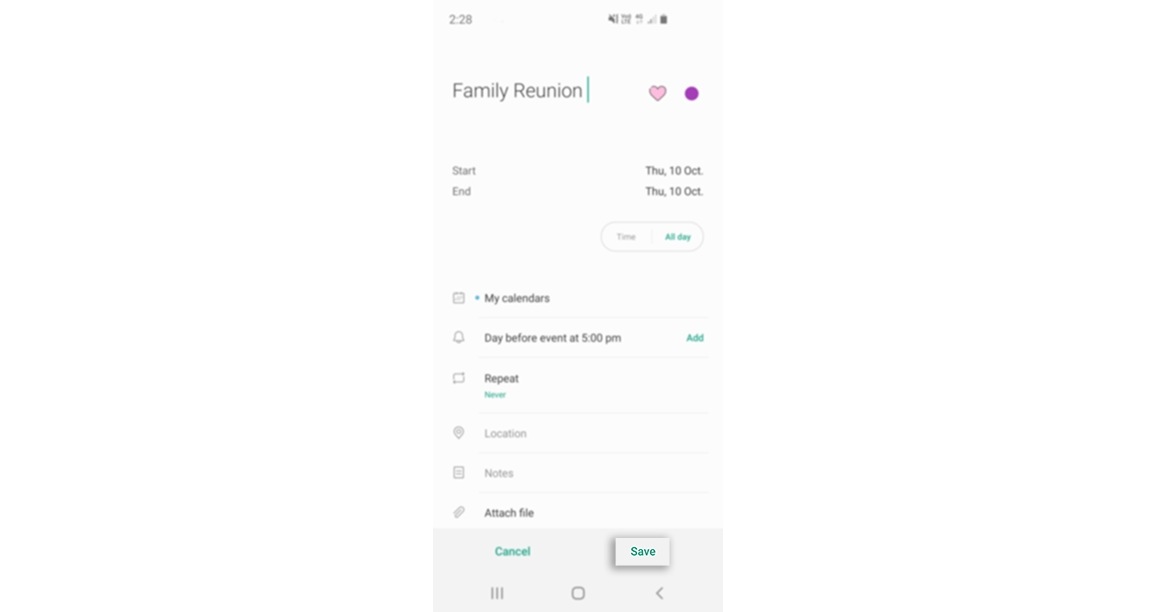 4
Once saved you will be able view the new event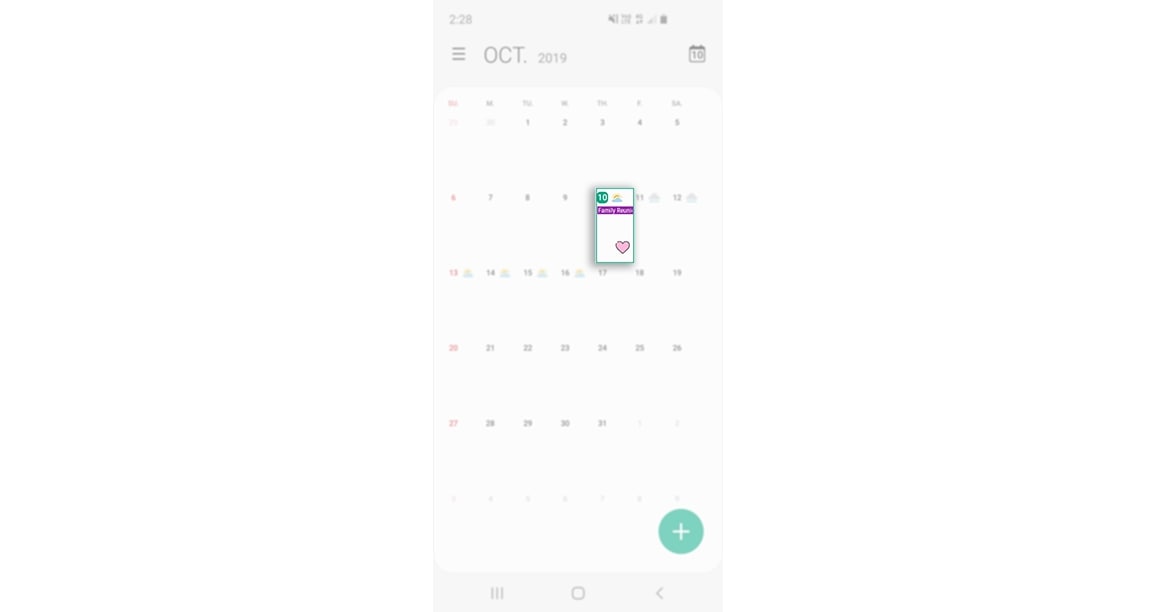 Editing Events
1
Select the event you would like to modify
2
If an event has been postponed or no longer a whole day event, you can easily update. Simply tap on the date and time then select the new start and end times.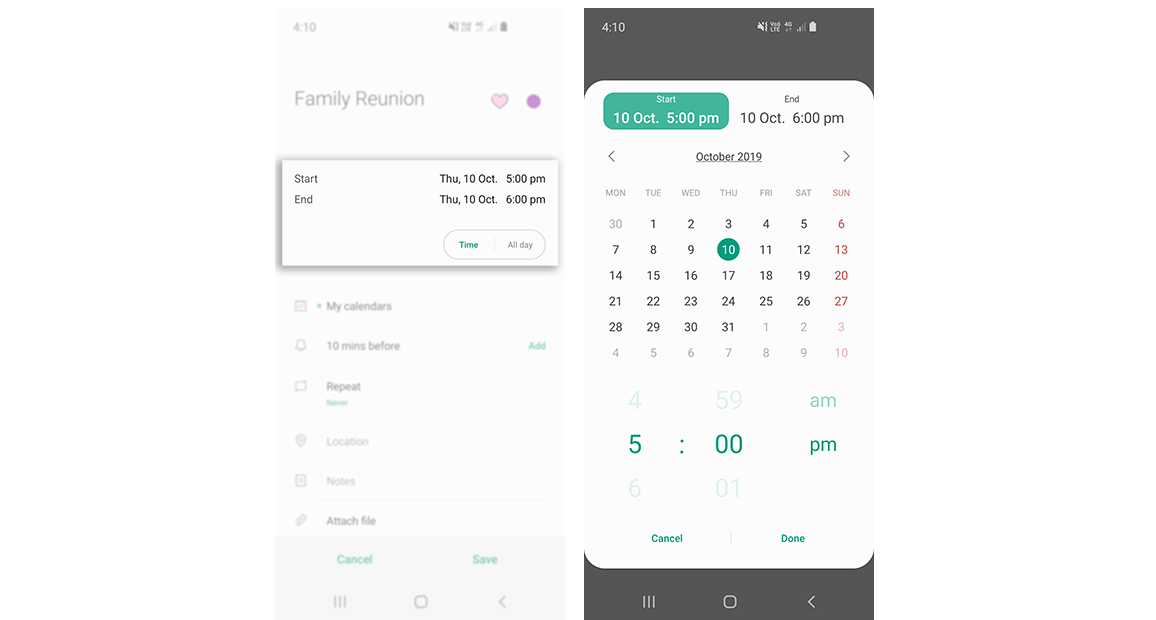 3
If you want to change the event colour or event icon tap on the current colour and icon to change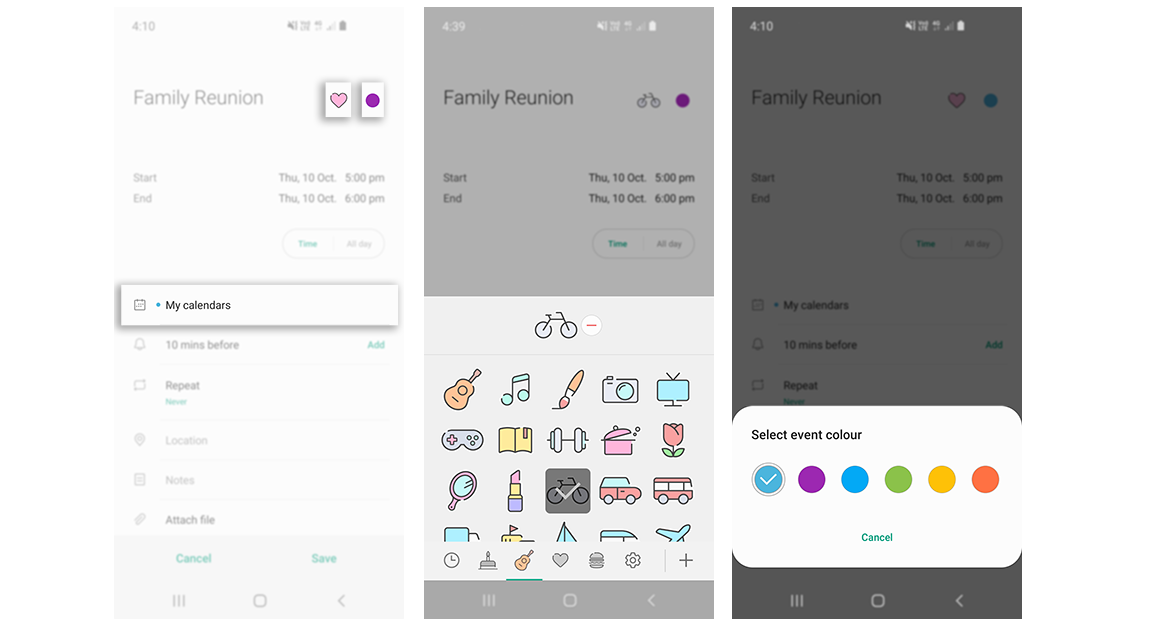 You are only able to use event icons if the event is saved to My calendars, if the event is saved to an email address you will only be able to change the event colour.
4
If you would like to sync your calendar to an email address tap on My Calendar > select preferred email account.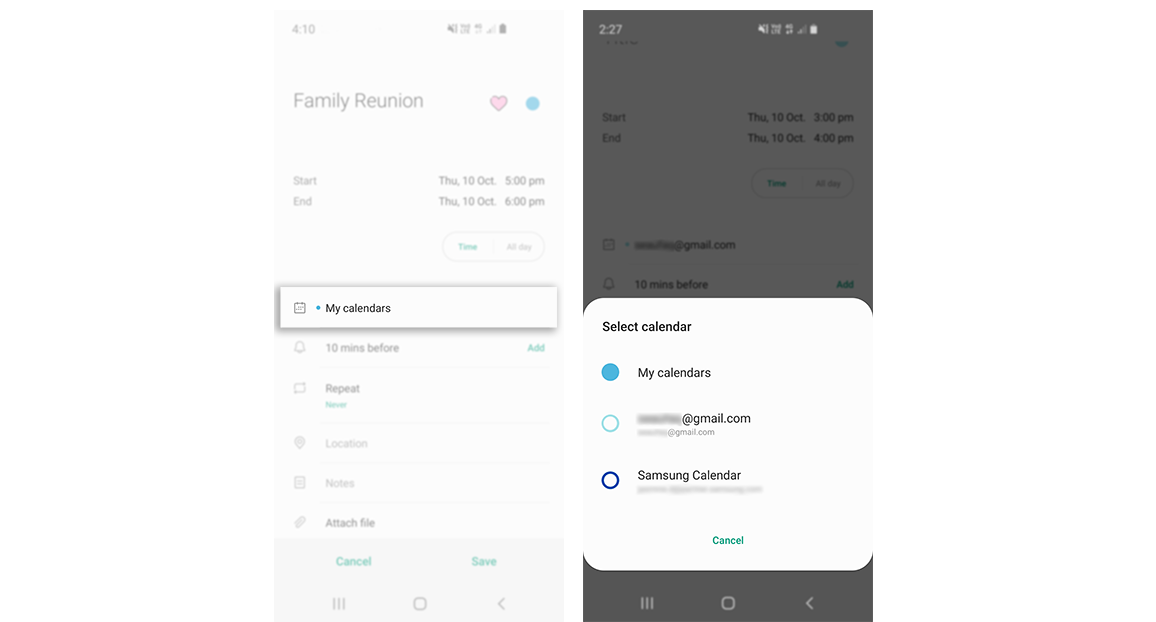 If you haven't signed into any alternative email address in your Cloud & Accounts settings, you will only be able to save your Calendar events to My Calendar.
5
Once you have updated the event, ensure you tap on Save to apply the changes.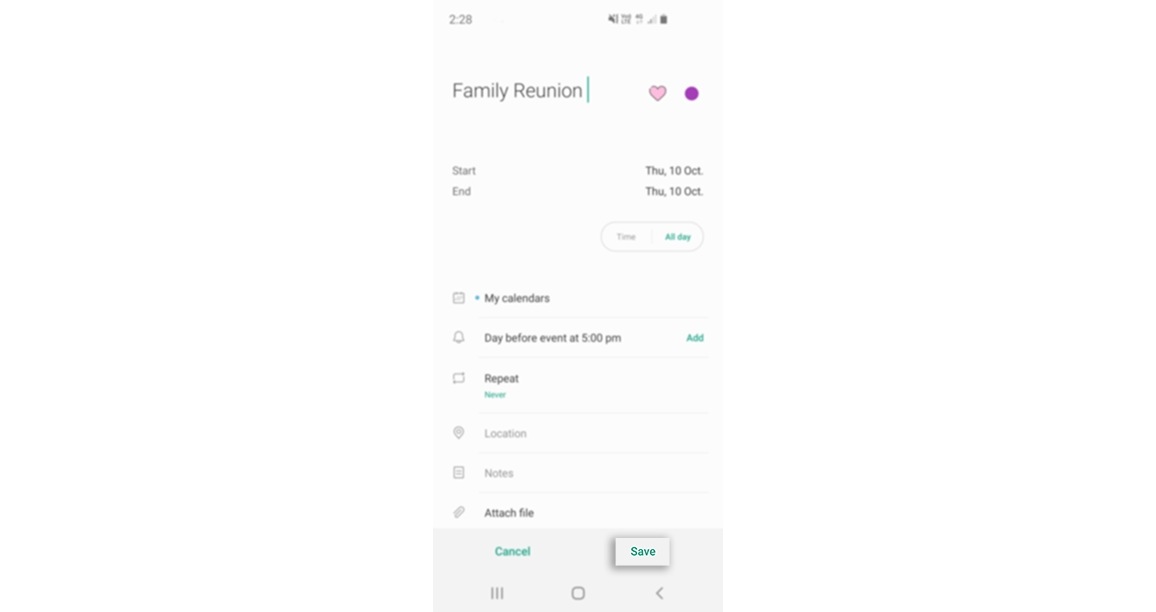 Syncing Calendars
1
If you have signed into your Samsung Account or Gmail Account via your Cloud & Account settings you will be able to sync calendar events between these email account.
2
Tap on

3
Select an email address and tap on the events/accounts you would like synced to your Samsung Calendar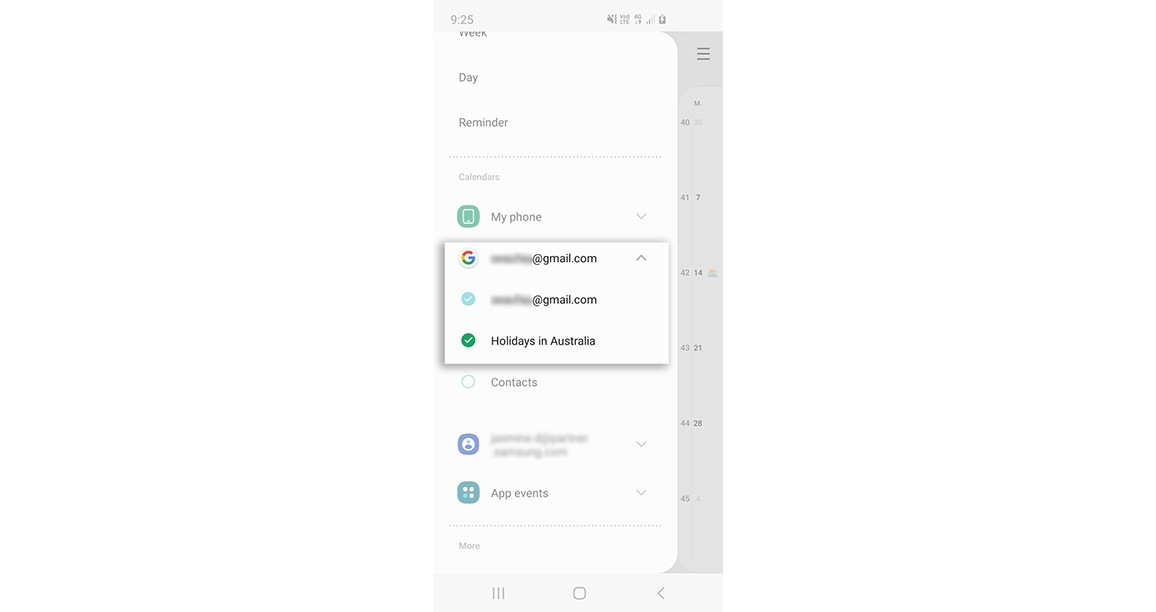 4
Once complete, scroll down the page and tap on Sync Now
5
Ensure you have a strong internet connection to allow the calendar to sync with your selected email addresses.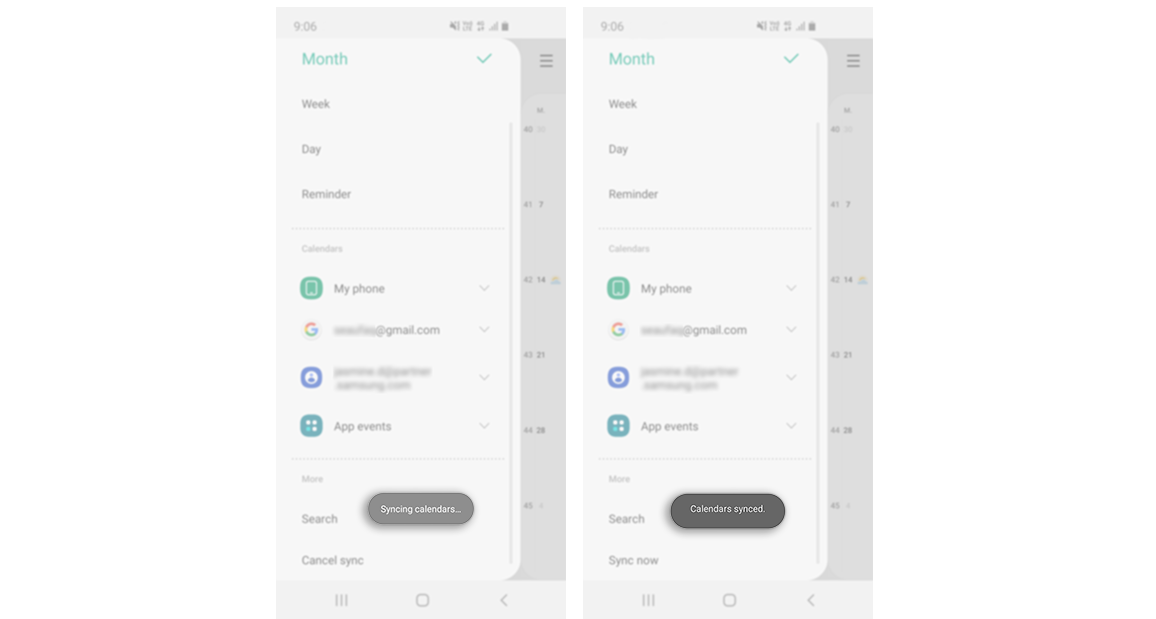 6
When the sync is complete, you will be able to view all new synced events
Calendar Settings
1
Tap on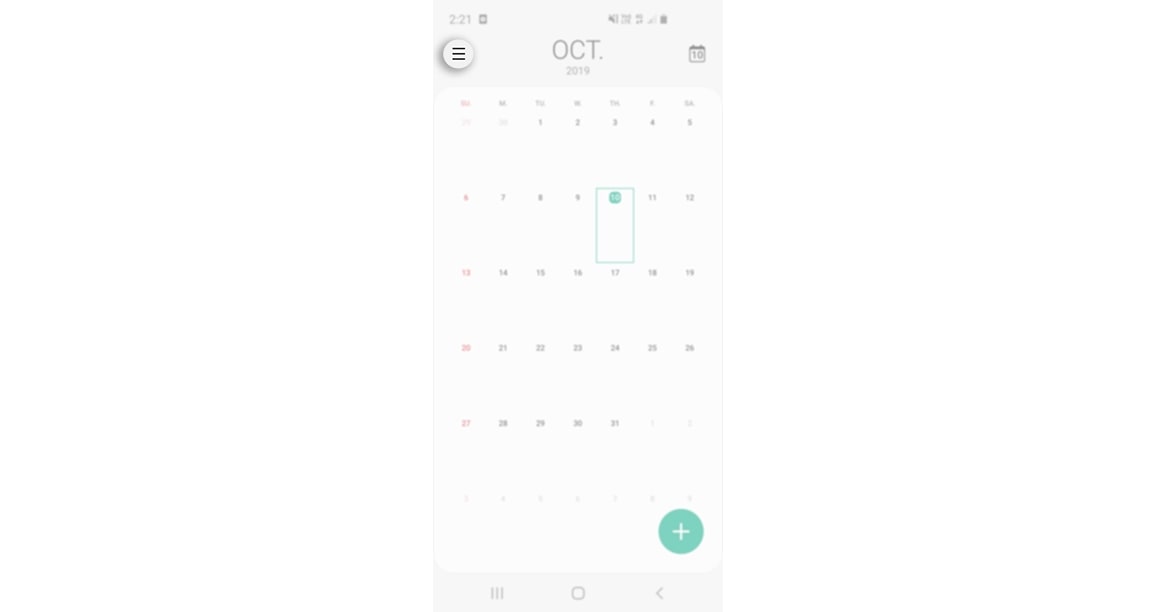 2
Select the
3
You will then be able to customise your Calendar settings.