Play Music from your Phone through your Samsung TV Speaker
Last Update date :
Oct 14. 2021
Connect your mobile phone to your TV and play your favourite music and podcasts to your heart's content. Enjoy the audio played through your TV with more depth, loudness and clarity than your phone's speakers for an enhanced sound experience.
Please Note: The information on this page is for Australian products only. Models, sequences or settings will vary depending on location and/or where the product had been purchased. To be redirected to your local support page please click here.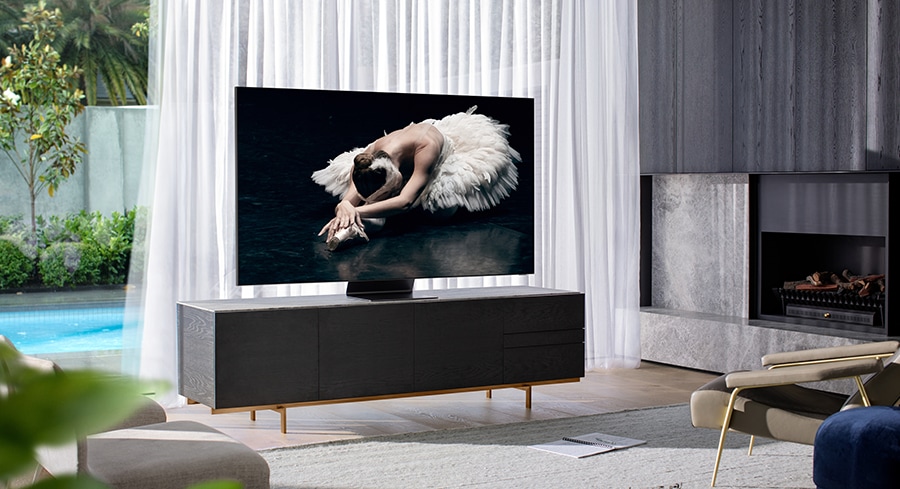 Note: This feature is available for compatible mobile devices and Samsung TV models with Bluetooth. Please check the product specifications to see if this is available on your TV.
1
To connect your Samsung device to your TV via Bluetooth, head into your Settings > Connections.

For iOS devices, head to your Bluetooth settings then proceed to Step 3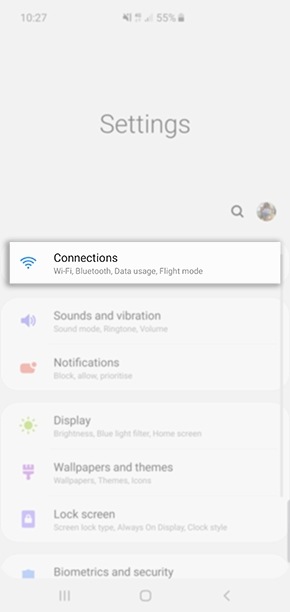 2
Select Bluetooth
3
Choose your Samsung TV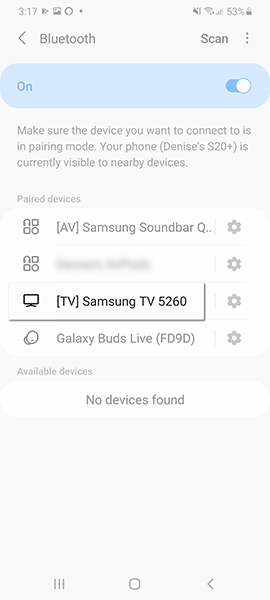 4
Now that your mobile phone is connected to your TV via Bluetooth, select the music you wish to play from your phone through to your TV speakers
Note: If you would like to play audio content and have your TV screen display off, head to:
2020 & 2021 TVs: Select Picture Off    on the bottom right corner of your TV screen (pictured above) 
2017 - 2019 TVs: Select the Picture Off icon on screen.

  This product should be mounted to a wall or other suitable surface to avoid serious injury. Find out more here.