Samsung Acoustic Beam
Last Update date :
Sep 30. 2020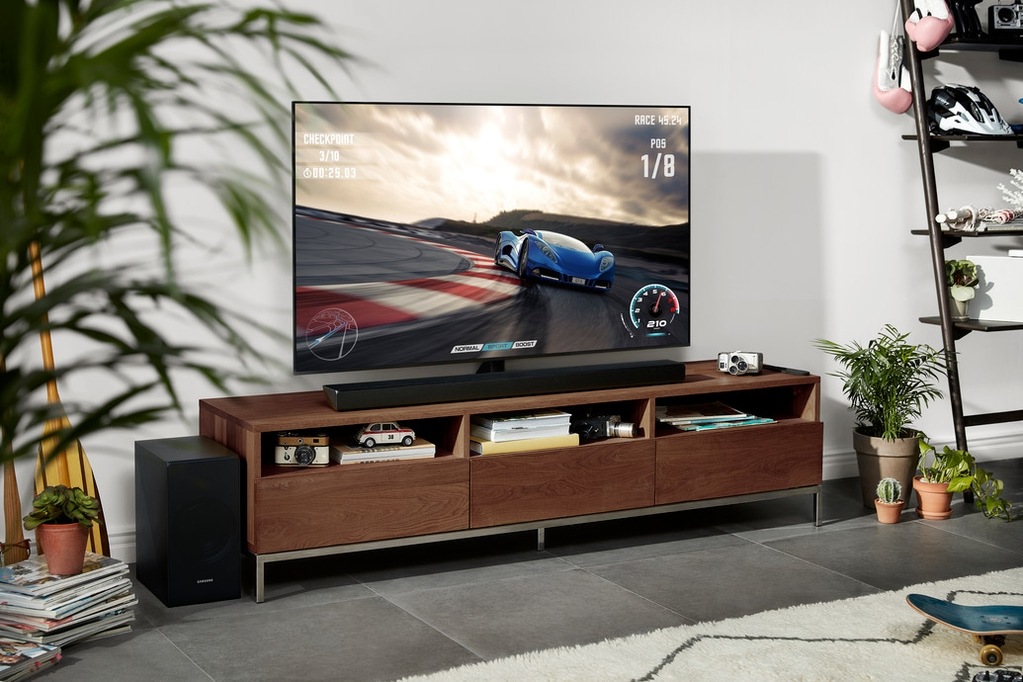 Samsung Acoustic Beam* technology mixes and delivers the sound so it appears to come precisely where the action is happening on screen. Perfect watching movies and gaming.
What content can make use of Acoustic Beam technology?
Virtually any content can make use of the technology, however we recommend sports, movies and gaming to add an extra dimension if sound and make the most of your experience.
Are the Acoustic Beams actually speakers?
Each Acoustic Beam uses an inwards firing speaker which fires sound through the Acoustic Beam.
Each Beam has a total of 28 holes of different sizes (56 holes in total on the Soundbar), which project different frequencies of sound upwards to provide wider spread of sound.
Can Acoustic Beam Soundbars be expanded to have rear speakers?
Yes, the Q60R, Q70R and N650 can be expanded with the wireless rear kit SWA-8500. (sold seperately)
Up-firing sound.
Fires sound upwards to produce height.
The Acoustic Beam is angled 18 degrees towards the front in order to provide directed sound to the ceiling.
Sound comes from above as well as in front.
A more immersive experience for action, sports and music.
More immersive than conventional Soundars.
On Q60R, Q70R and N650 only.
*Please Note: The Acoustic Beam feature is only available on certain Samsung Soundbars models. Please check the user manual that is specific to your Soundbar model from our Manuals & Downloads page.