Climate Action
Climate Action
Acting now for
a sustainable,
low-carbon future
Acting now for a sustainable, low-carbon future
Climate change, resulting at least in part from a surge in the use of fossil fuels and the global warming it has caused, is a serious problem that affects the entire world. Samsung Electronics has acknowledged the reality of the crisis and is therefore continuing efforts on multiple fronts. These include developing highly energy-efficient products, installing equipment with minimum greenhouse gas (GHG) emissions, and utilizing renewable energy in our operations.

Accumulated GHG reduction for use phase
301 million tons
* Accumulated From 2009 to 2020
Accumulate GHG emissions reduction
for
product use phase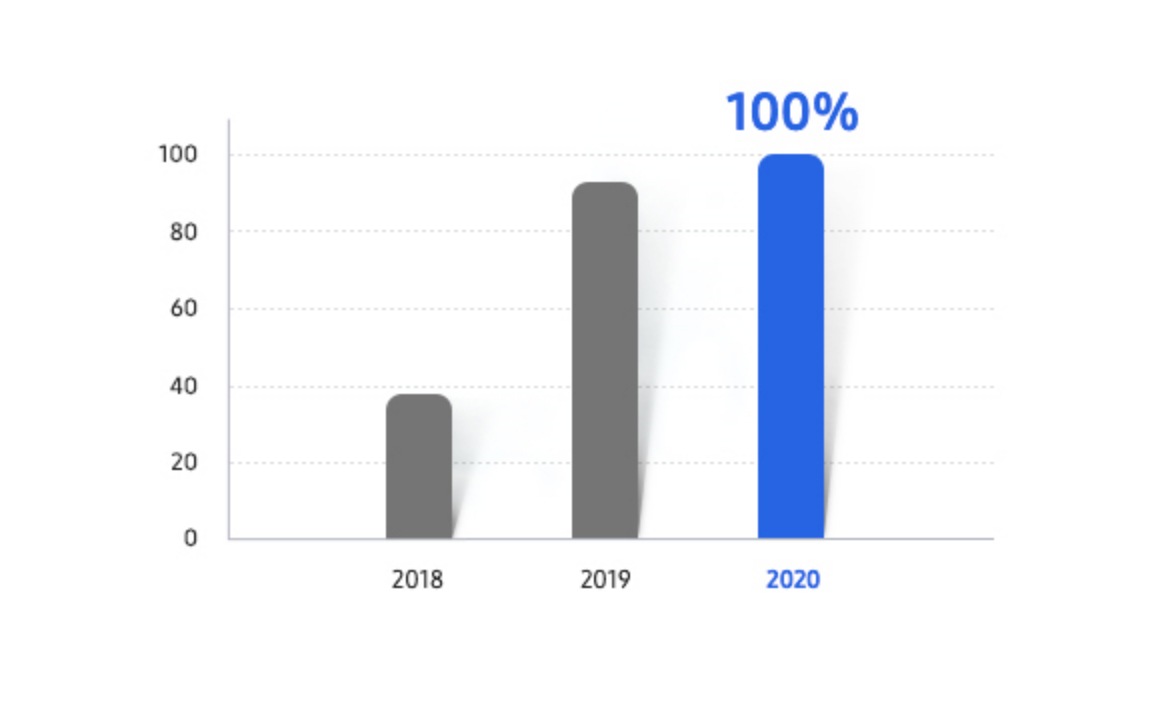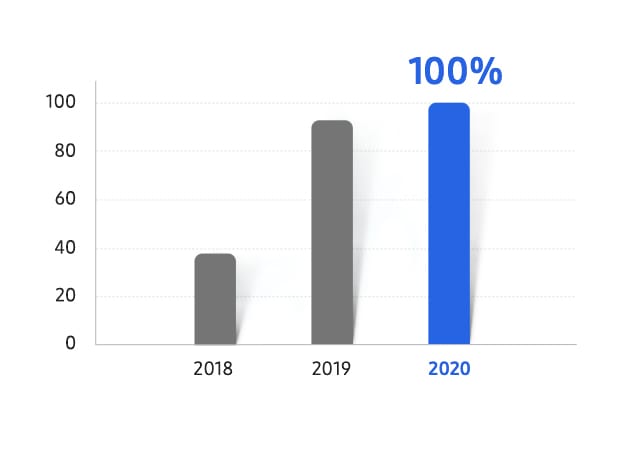 * Unit : Renewable energy use (%)
Use of renewable energy in the United States, Europe, and China
Taking action against climate change
To efficiently respond to climate change, we analyze related risks and opportunity factors, and designed effective counter-strategies. This includes consideration of various scenarios to identify the impact of climate change on our business over time. Climate change risks and opportunities affect almost every aspect of our business from our products and services to manufacturing processes, supply chain and research and development.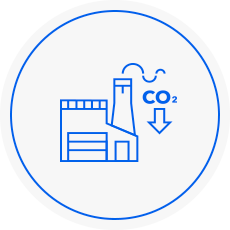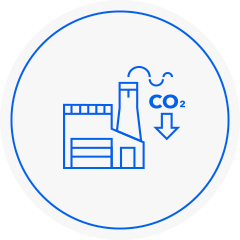 Reducing of the GHG emissions at worksites
Operate fluorinated gases emission reduction facilities for the semiconductor manufacturing process
Manage energy saving projects and improve energy efficiency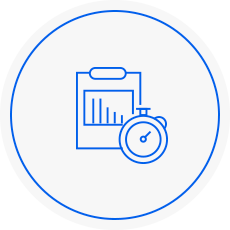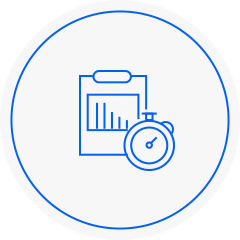 Expanding energy management at worksites
Setting up energy management systems at all worksites and maintaining the certification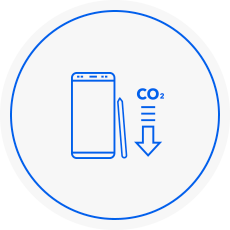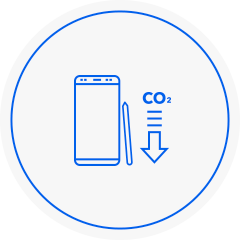 Reducing GHG in product use phase
Developing and launching highly energy-efficient products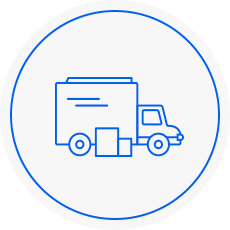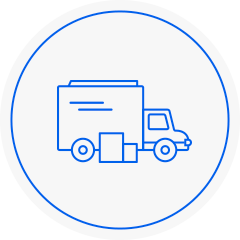 Managing other GHG emissions
Managing GHG emissions in product logistics, business trips, etc.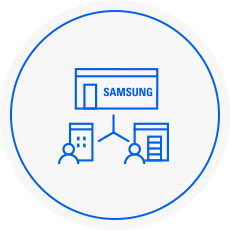 Supporting
suppliers
Monitoring suppliers' GHG emissions
Promoting and supporting suppliers to join the CDP supply chain
Our Evaluation and Response Process
Identify climate change phenomena and issues

Analyze impacts, risks, and opportunity factors

Establish response strategies

Implement and monitor projects

Analyze results and check with the target
Risk and opportunity analysis criteria : Stakeholder's interest / Industry trend / Business impact / Internal capability / Probability of occurrence
Climate change risk and opportunity factors
Risks
Our approach
Opportunities
Carbon tax
Develop refrigerants with a low global warming potential
Driving a worksite CDM1) Program Securing
GHG emissions trading
Establish an emission reduction system and an emission trading handling system
Use of renewable energy
Engage renewable energy purchase contracts, registering for green pricing
Expanding renewable energy use, reducing GHG
Product energy efficiency regulations
Develop energy efficient
Receiving sustainable certificates and energy labels
Risks
Our approach
Opportunities
Cyclone and flood
Expand investments in facilities for natural disaster damage prevention
Contribution to local communities for climate change adoption and support with technologies against climate
Yellow dust
Establish damage prevention and restoration scenarios and invest in HVAC
Create new business opportunities for home appliances, such as air purifiers and
Risks
Our approach
Opportunities
Corporate reputation
Reinforce internal sustainability activities and strengthen external
Enhancing the brand image
Changing consumer behavior
Survey consumer trends and expand sustainable product
Proactive response to consumer demand on eco-conscious
1) Clean Development Mechanism
Reducing our greenhouse gas emissions at all levels
Problem solving requires accurate information. To precisely measure and manage our greenhouse gas emissions, we have categorized them into three scopes which are defined by the GHG Protocol based on their proximity to business and operation. Locating the exact point of emission at each level is the basis for managing greenhouse gases in the optimal way. Scope 1 refers to greenhouse gases emitted when products are manufactured at Samsung Electronics' worksites, while Scope 2 indirect emissions are associated with worksites' energy purchases to generate electricity and steam. Scope 3 covers non-worksite emissions, such as those from logistics activities, business trips, our supply chain, and the use of our products. We use this analysis to systematically manage all emissions, whether direct or indirect, from our worksites, use of products and our suppliers.

Scope 1
refers to the direct GHG emissions
Scope 2
indirect emissions from electricity, steam, etc

Scope 3
all other indirect emissions from logistics, suppliers, use of products, etc
We are constantly striving to reduce greenhouse gas emissions
There are actions that can be taken at the company level to cope with climate change. One such measure is to objectively and transparently gauge current performance and identify potential internal improvements. To this end, Samsung Electronics has been verifying its actual greenhouse gas emissions annually through a third party. In addition, based on the diagnoses of in-house examiners, we have sought ways to reduce our emissions and have continuously taken steps to improve. One of our primary focus areas to reduce greenhouse gas has been to constantly strive to lower fluorinated gas emissions, which has large impact on global warming. This has led to significant progress, particularly in our semiconductor manufacturing operations.
Accumulated fluorinated gases status of Samsung locations in Korea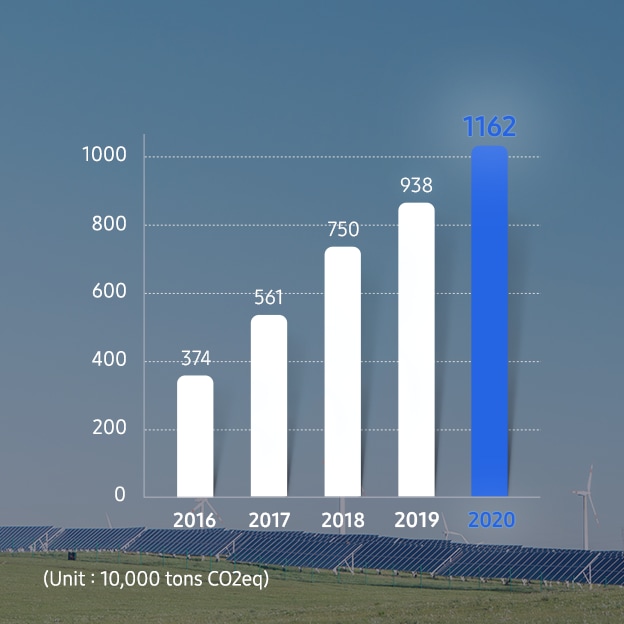 2020 reduction of GHG emissions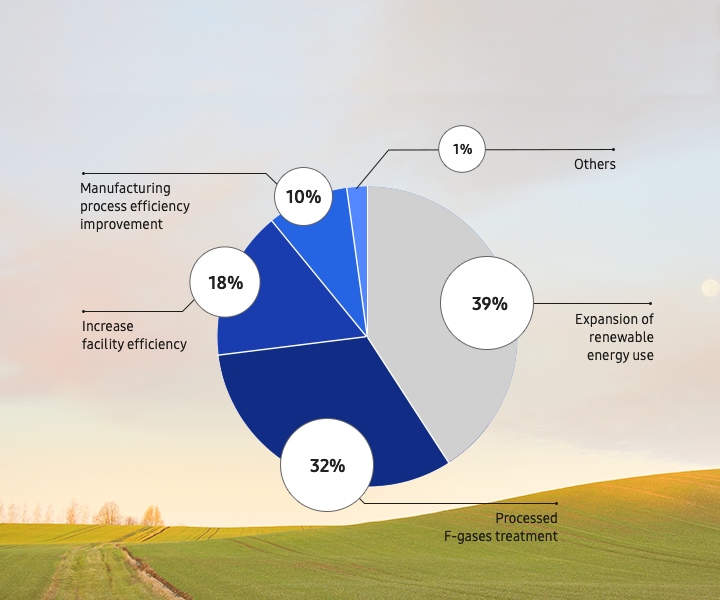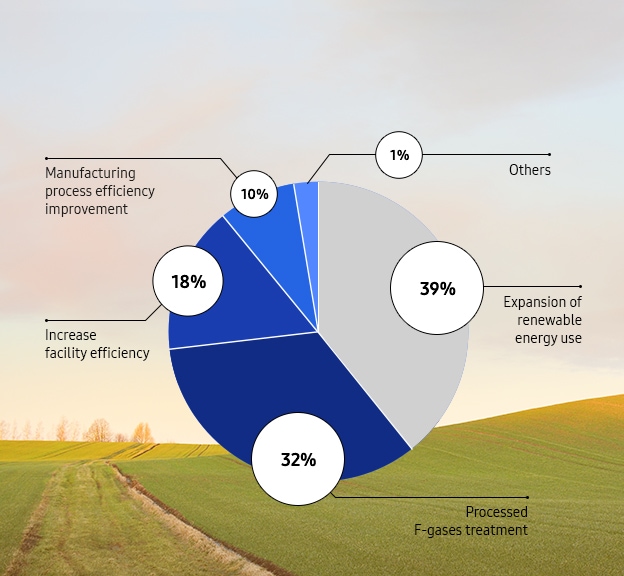 IoT application example on global worksite
Samsung Electronics pursues energy efficiency not only through our products but also through our facilities used at all worksites. We introduced monitoring system and active control environment based on IoT in the HVAC (heating, ventilation, and air conditioning) systems of Yeongdeok Training Center in Korea and the worksite in Ho Chi Minh City, Vietnam. By utilizing the IoT technology, we also developed energy-saving algorithm that factors in outdoor climate conditions, HVAC load, and device capacity, enabling optimum operational control of the infrastructure equipment. As a result, Samsung Electronics in Ho Chi Minh City was able to reduce energy consumption by 12.4%. The technology is scheduled to be applied at our worksites in Korea, the United States, and Southeast Asia.

At Samsung Electronics, we are constantly expanding the use of renewable energy
popup close
At Samsung Electronics, we are constantly expanding the use of renewable energy
In 2018, Samsung Electronics committed to transition to 100% renewable energy for all our worksites in the United States, Europe, and China by 2020. As a result, from 2020, 100% of the power used in the United States, Europe, and China has come from renewable energy sources. In addition, to expand the use of renewable energy in Korea, we promised to install photovoltaic and geothermal power generation facilities in newly constructed worksites as well as parking lots and rooftops of existing worksites located in Suwon, Hwaseong, and Pyeongtaek. To this end, we set up and have been following execution plans tailored to each region: in India, we signed power supply contracts with wind and photovoltaic power plants; in Brazil, a certain portion of the power supplied by the utility company is renewable energy; and our Mexican worksite purchased renewable energy certificates. Samsung Electronics will continue to expand the use of renewable energy in areas where it can be secured.
Enhance Energy efficiency with advanced technology
Samsung Electronics' advanced technology continues to evolve, striving for an environmentally conscious and convenient life. For this, Samsung Electronics biannually holds the company-wide Eco-Council, sharing the trends on environmental regulations, progress in environmentally conscious technology development with environmental specialists from each business sector, developing highly energy-efficient products through research on energy-conserving technologies. In 2020, we were able to save on average of 32% of annual energy consumption compared to that of 2008 through enhancing the efficiency of TV backlights and using highly energy-efficient compressors in refrigerators. For the past 3 years, we have also been continuously increasing greenhouse gas reductions.
Supporting our suppliers to use renewable energy
To support suppliers' use of renewable energy, Samsung Electronics joined the CDP supply chain in 2019. Since then, we have been contributing to healthier environment by advising top 200 suppliers (based on amount of purchase) to set targets on using renewable energy. We carried out training on completing the CDP climate change questionnaire and investigated greenhouse gas emissions and use of renewable energy for suppliers that generate 80% of their sales from Samsung Electronics. Many suppliers submitted a response to the questionnaire, and suppliers that have voluntarily established greenhouse gas reduction targets were given incentives. Samsung Electronics will continue to provide support and work closely with suppliers so that they may take interest in low-carbon economy and join efforts.
We are carrying out projects to respond to global climate change


popup close
We are carrying out projects to respond to global climate change
Samsung Electronics is carrying out projects not only to reduce global carbon emissions but also to contribute to creating a better environment. Around 80% of the population in Mombasa, Kenya, use charcoal as fuel because of insufficient access to power. Harmful substances are produced when charcoal is burned, and these substances have caused the premature death rate to increase among Kenyan residents. Furthermore, the excess use of charcoal is exacerbating air pollution and accelerating deforestation. To address this issue, Samsung Electronics stepped forward. As part of its measures against climate change, we found ways to help Mombasa residents lead their lives in a healthier environment. Considering the fact that bio ethanol from sugar refineries can be obtained in Kenya, Samsung Electronics invested one million euro to distribute cook stoves fueled by bio ethanol to Mombasa residents. As bio ethanol has a heat efficiency six-fold that of charcoal, this resulted in a dual effect of reducing the emission of harmful substances while ensuring its safe use in households. By distributing cook stoves, Samsung Electronics was able to contribute to a healthier and safer lifestyle of Mombasa residents as well as reduce greenhouse gas emissions. Together with local partners, Samsung Electronics will continue its efforts to vitalize the regional economy and improve the environment by delivering education on the procurement, production, and sale of cook stoves and bio ethanol to the residents.