See the bigger picture with a Samsung Big Screen TV
When you see more and hear more, you can feel more. More hold-your-breath penalty shootouts. More eye-popping jump-scares and more hysterical giggles. See how a Samsung Big Screen TV and Soundbar helps you get more from what you watch, and discover entertainment with huge impact.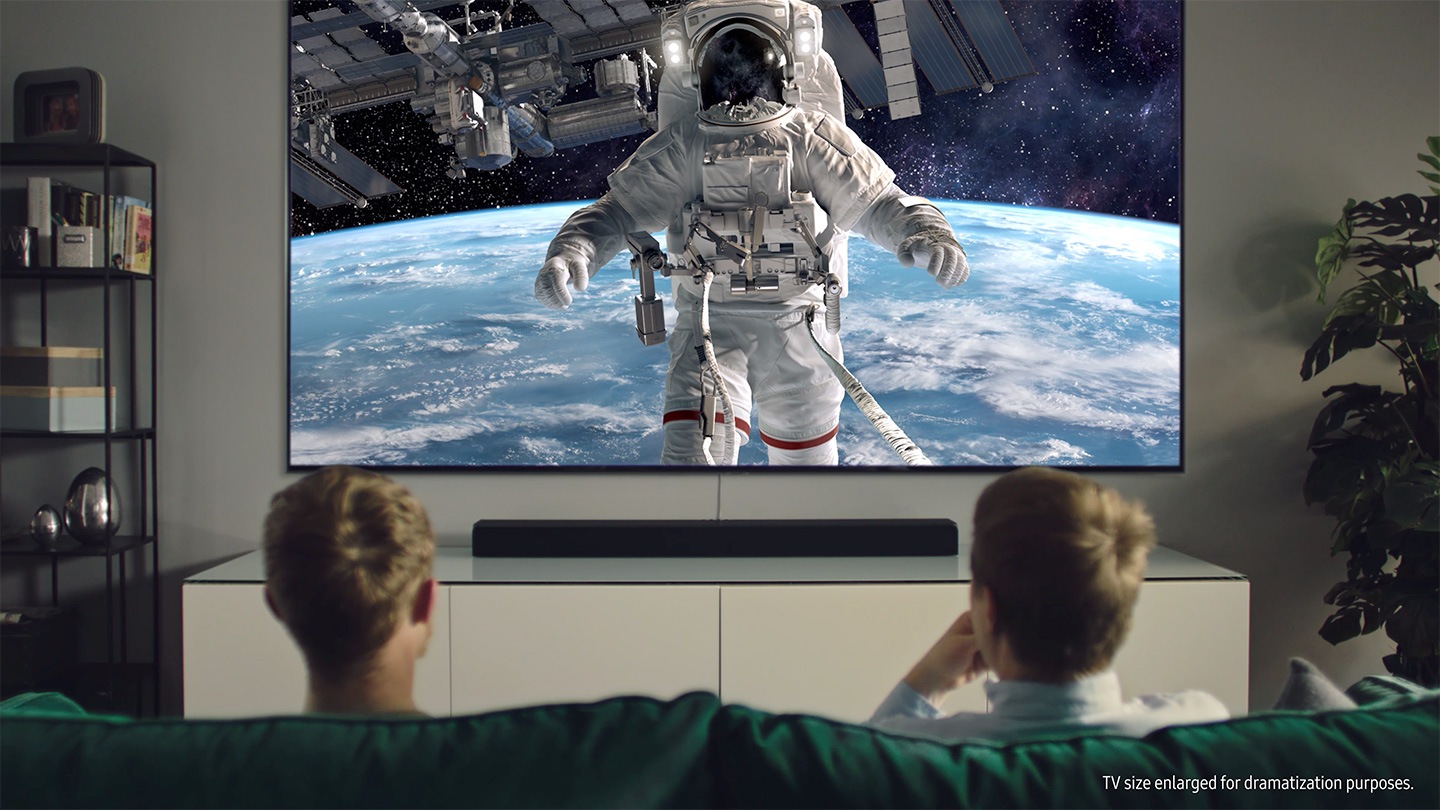 Bigger screen, bigger experience
Expand your view and your viewing experience with a Super Big TV.
Massive screens, massive entertainment. A 75" Big Screen TV is more than just a little bigger than a 65" screen. A 75" 2019 Samsung TV can provide around 33% more viewing area than a 65" model, and an 82" model can provide almost 60% more.
*2019 Samsung TV percentages based on screen dimensions of Samsung RU8000 Series 4K TV models.
*2019 Samsung TV percentages based on screen dimensions of Samsung RU8000 Series 4K TV models.
Samsung refines the big screen
Big is good, but it's not the only good.
Ambient Mode
Enjoy maximum impact from TVs designed for minimal presence. Display lifestyle images on-screen when the TV is in standby, for television that appears to almost blend into the décor.*
*Available in QLED models only. Internet connection is required. Ambient Mode background feature performance may vary depending on the environment where the TV is installed including wall designs, patterns, and/or colours. Screen images are simulated and for illustration purposes only.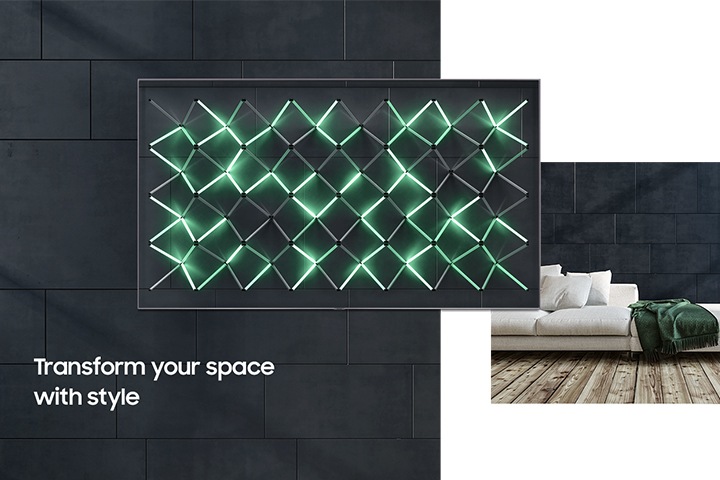 AI Upscaling
Enjoy exceptional viewing on a huge screen. Intelligent Mode on 4K QLED TV models upscales what you watch, adapting brightness, sound and volume to the room dimensions to deliver a customised viewing experience.*
*Picture and sound quality of upscaled content will vary depending on quality and resolution of source content. Compared to Samsung RU8000 TV.
Watch Apple TV on QLED
For the first time, you can buy and rent from the new Apple TV app on Samsung Big Screen TV, and stream music, videos and more from your iPhone, iPad or Mac with AirPlay 2.*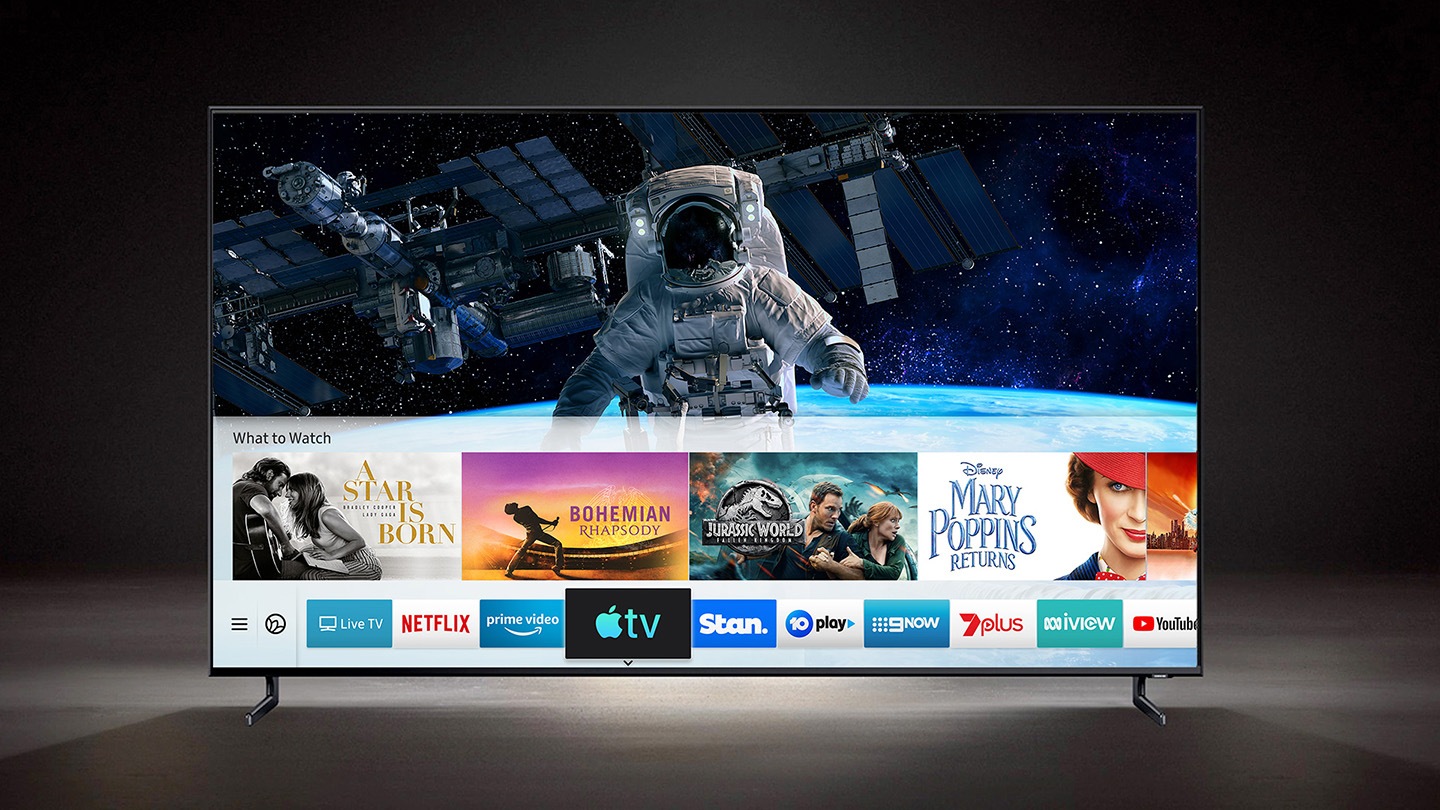 *Wi-Fi network and internet connection required. Data, subscription, and other charges may apply. Apps may need to be dowloaded.Supported Apple OS versions include: iPhone / iPad IOS 12.2 and higher. Mac OS 12.14.4 and higher. Apple and Apple TV are trademarks of Apple Inc., registered in the U.S. and other countries. Screen images are simulated for illustration purposes only.
Are you ready for a Big Screen?
Still on the fence about a Big Screen TV? Hold open your arms. That amount of space is enough to get a great viewing experience any time you turn on the screen.
Bigger is better anywhere
See how Super Big TVs enhance any surrounding.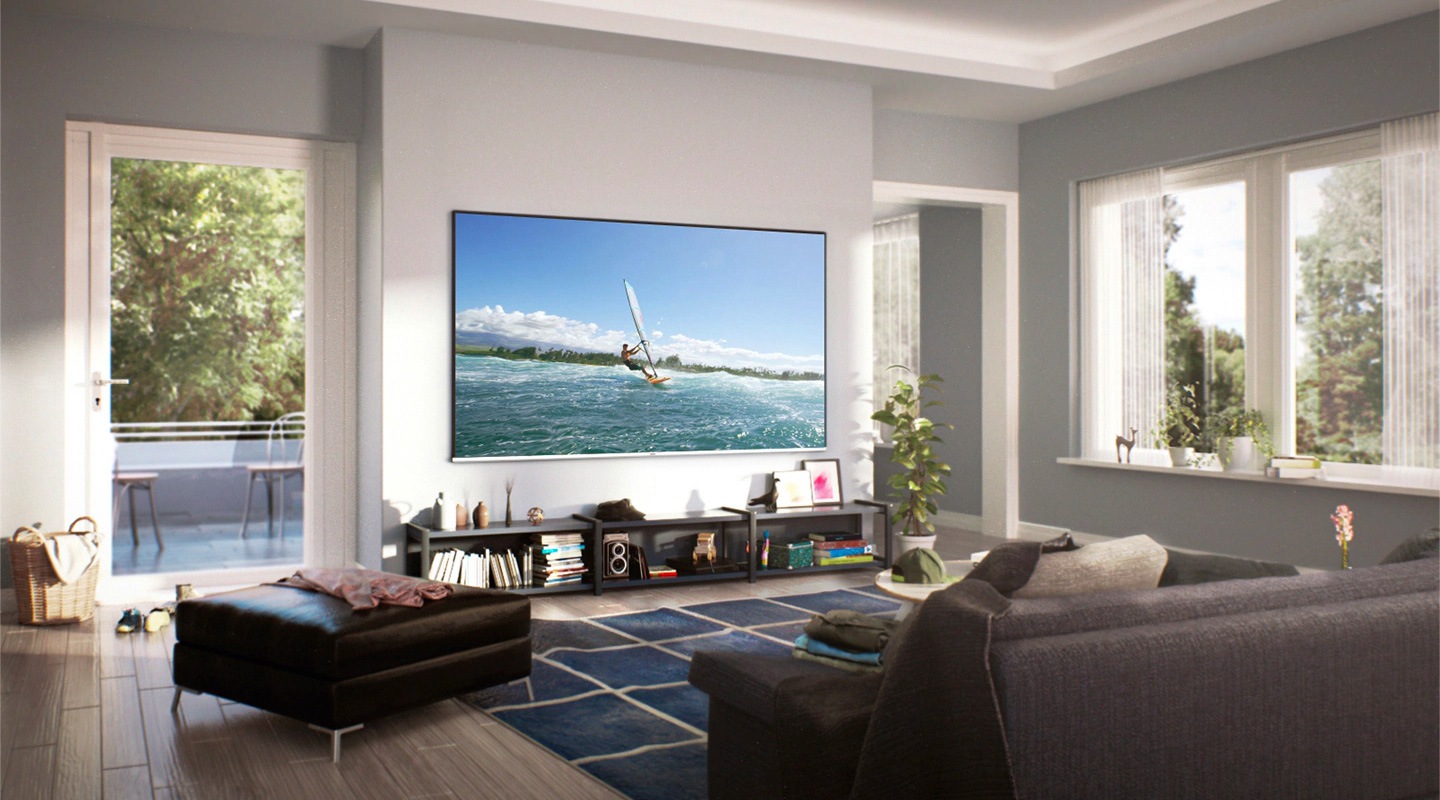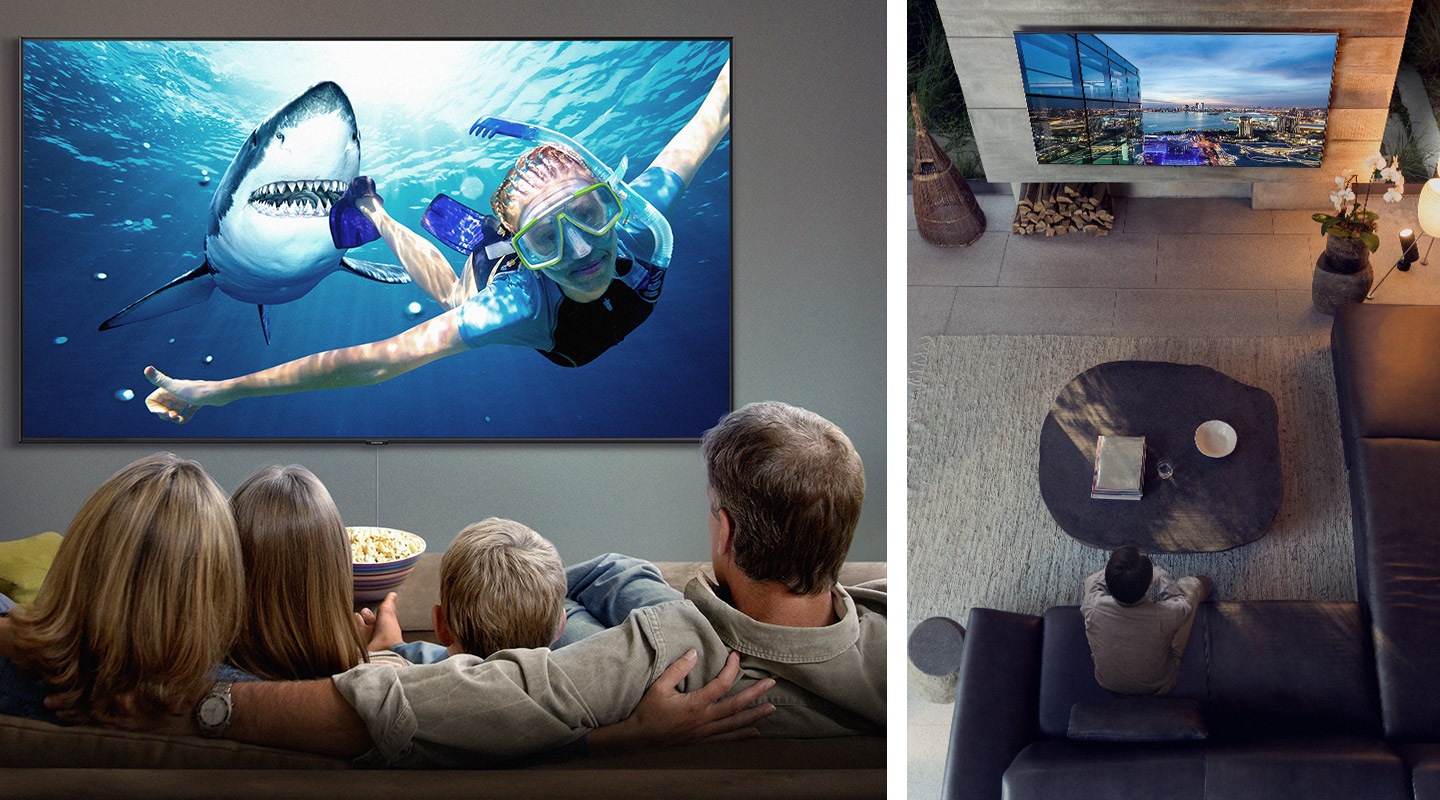 * Product design and specifications may vary by region.
* The content within the screen are simulated images and are for demonstration purposes only.
* GUI(Graphic User Interface), design, features and specifications subject to change without notice.