Big Screen TV - Super Big TVs
You remember how big the viewing experience felt on a 75" TV? Well, guess what. That experience just got a whole lot bigger. For an even more brilliant, larger-than-life viewing experience, take your view to a breathtaking 85"
85" is the new normal
Life gets bigger as it goes on — so should your TV. If you love your big screen right now, add 85" is the new normal to level up the way you watch, play, and relax.
The shopper's choice is to go big

People want larger TVs
A resounding 8 out of 10 consumers made the switch to a bigger screen.

No one regrets going big.
An amazing 98% of consumers who bought a Super Big TV said they are highly satisfied with their purchase.

* The above contents are based on research conducted by Samsung and IA Collaborative.

Why go big screen?
Everything looks better when it's bigger.
Thrills of the stadium experience at home
Super Big TV brings the excitement of live action into your living room with clear and brilliant picture quality.
Bigger is better anywhere
See how Super Big TVs enhance any surrounding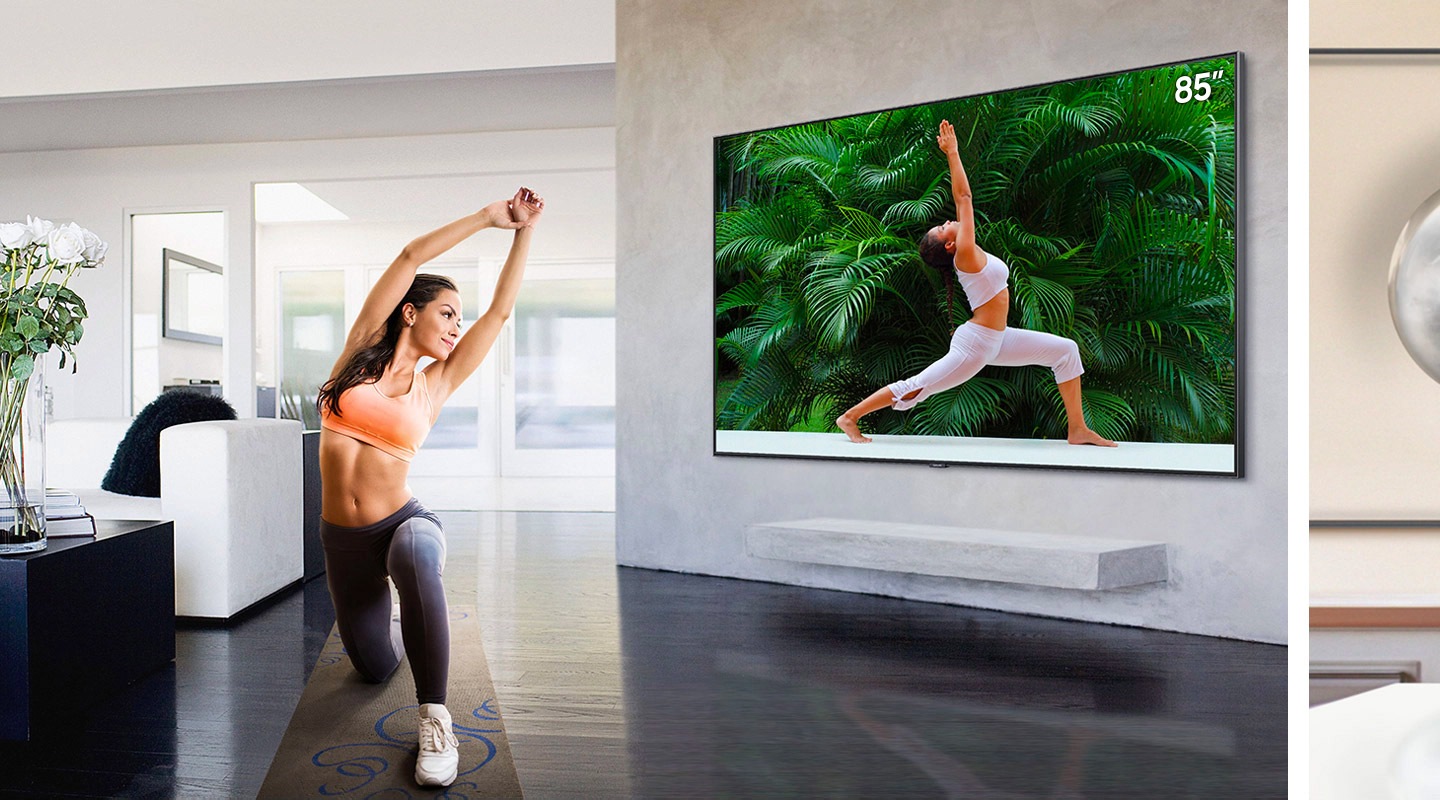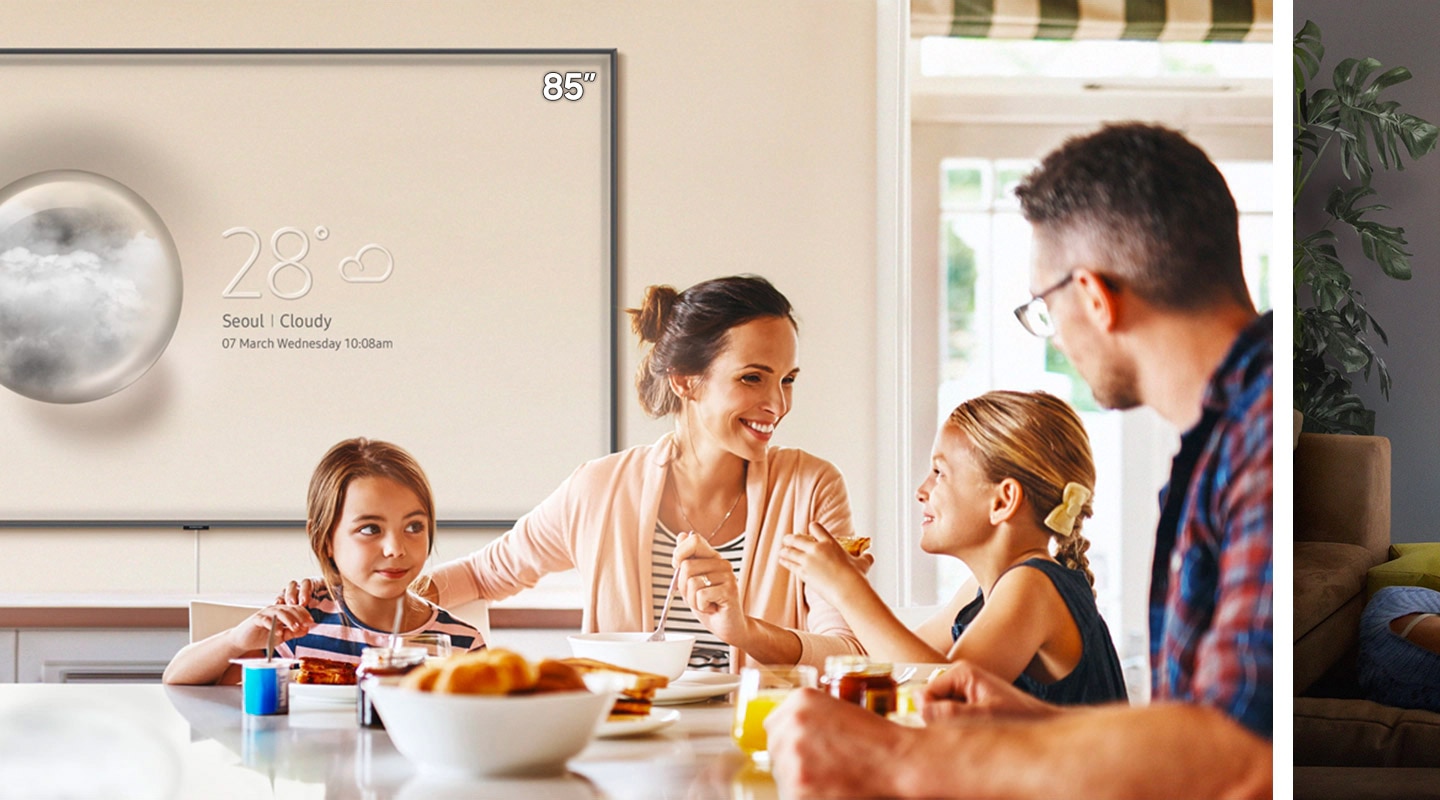 * Actual 85" TV size may differ from image shown.
Samsung refines the big
screen
Trust Samsung to create the finest innovations that enhance the Super Big experience
Real 8K Resolution & Upscaling
Movie nights are even better when the action feels like it's jumping off the screen. In fact, the brilliantly clear and detailed picture will make you feel like you're part of the action. And thanks to next-generation 8K technology & AI upscaling , virtually anything you watch will look incredible - no matter how old your favourite film is.*
* Native 8K content availability is very limited. Picture quality of upscaled content will vary depending on the quality and resolution of source content.
* Available on Neo QLED 8K TVs only.
See how big with just your arms

Still on the fence about a Super Big TV? Spread out your arms. That amount of space is enough to get a better viewing experience any time you turn on the TV. So, calm your nerves and enter into a new world of entertainment by going big.
* Product design and specifications may vary by region.
* The content within the screen are simulated images and are for demonstration purposes only.
* GUI (Graphic User Interface), design, features and specifications subject to change without notice.