Do the SmartThings!
Beyond the many devices, SmartThings connects your life and ideas to seamlessly flow and create a synergy that makes your everyday life the way you want.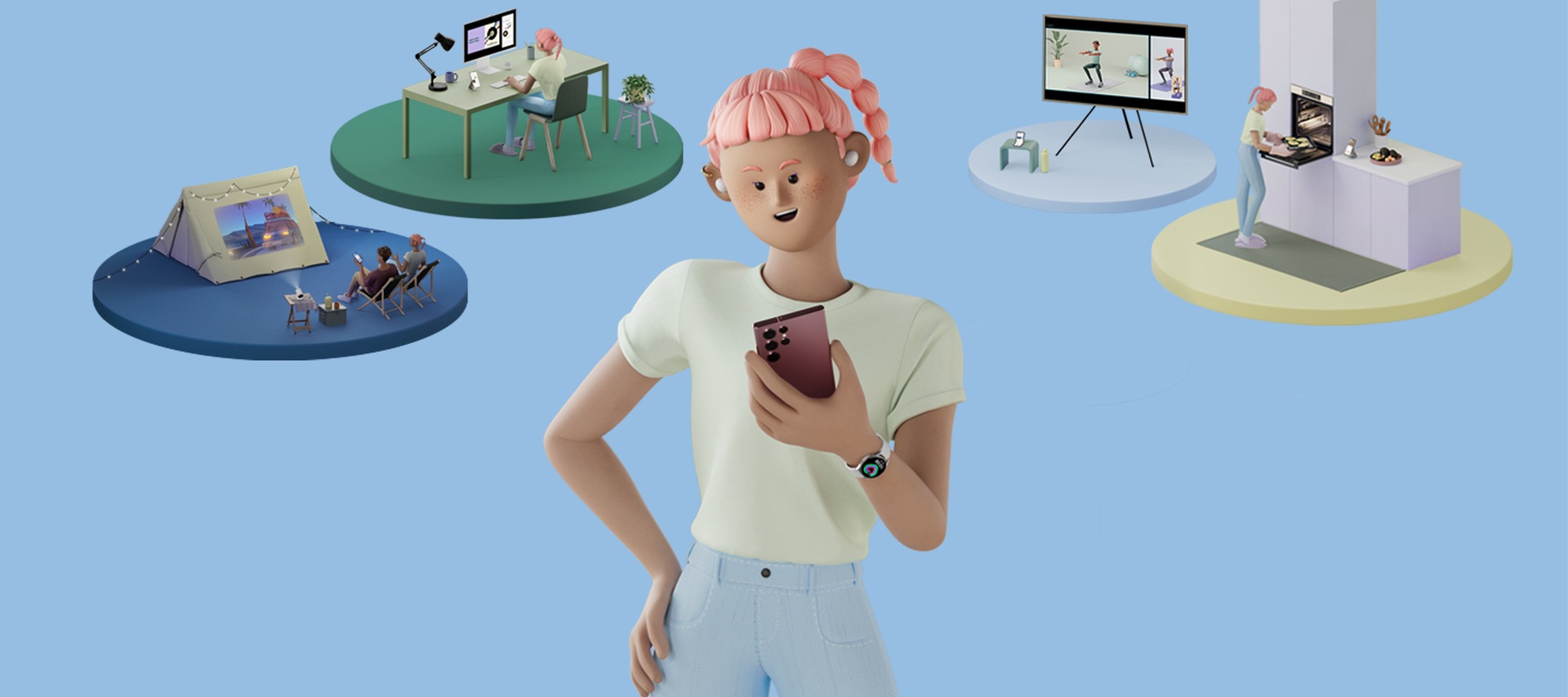 Create the everyday life you want with SmartThings
With SmartThings, you can control and transform your environment according to your needs in various situations.
By empowering you to live your everyday life in the easiest and most efficient way, SmartThings gives you more time for what matters to you most.
Discover more products and services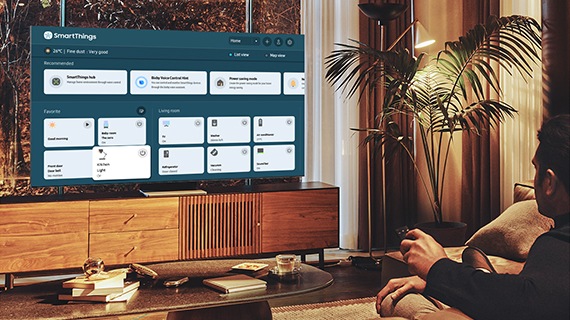 What the SmartThings app can do for you
Discover the multi-device experience all made possible through one app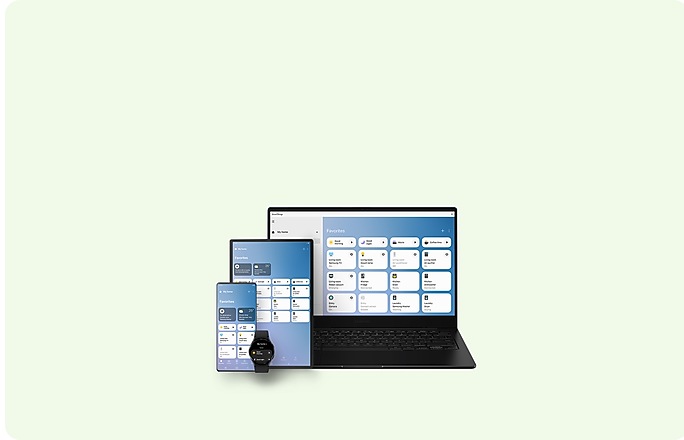 Let's get started with SmartThings
Scan the QR code to download the SmartThings app

* SmartThings app installation required.
* All devices should be connected to Wi-Fi or other wireless network, and registered with a single Samsung Account. Availability may vary by country, region, service provider, network environment, or device, and may change without notice.
* Images and on-screen contents simulated for illustrative purposes. Actual UI may vary depending on software version, model, region, and other factors.
* Compatible devices must be purchased separately in order to access SmartThings Services.