DV50K7500EV - Electric Front-Load Dryer, 7.5 cu.ft - Clean the lint filter (DV50K7500EV)
Last Update date :
Oct 06. 2020
Lint filter
To prevent a risk of fire, make sure to clean the lint filter before or after every load.
Note: The provided information refers to the appliances sold in Canada. The available settings and options may differ from appliances sold in other countries.
Cleaning the lint filter
1.
Turn off the dryer.
2.
Open the door, and pull out the lint filter from inside the tumbler.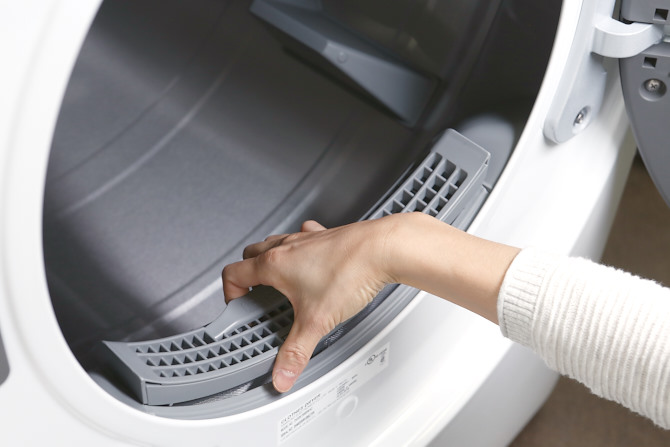 3.
Open the lint filter by separating it at the top. Remove the lint that has accumulated, and then clean the lint filter.
4.
Close the lint filter, reinsert the lint filter into the dryer, and then close the dryer door.
Caution:
Do not operate the dryer without the lint filter in place. Do not use a damaged or broken lint filter. This may reduce performance and/or cause fire.
VIDEO - Open and clean the lint filter
Ordering a new lint filter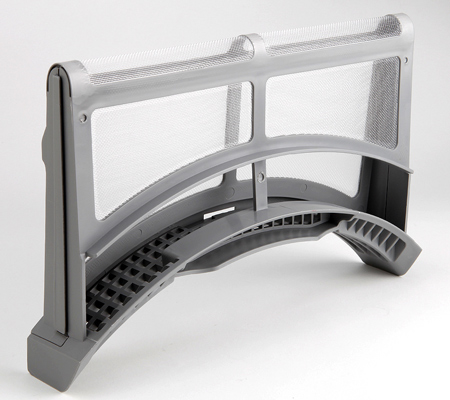 To purchase a new linter filter, contact a local Samsung service center or visit
www.samsungparts.com
on the web. Use the model code of your dryer (
DV50K7500EV
) to easily find the part you need on the website.