Samsung Washer - Appliance is noisy
Last Update date :
Oct 02. 2020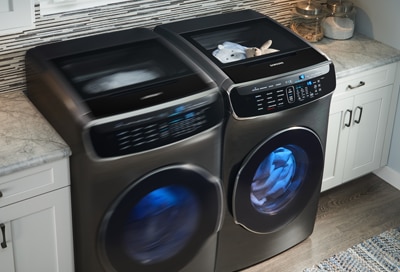 Samsung washers are generally very quiet, and most noises are either normal or can be easily corrected. Since noises can be hard to put into words and come in so many varieties, it would be impossible to list every possible way to describe every noise your washer might make. So, to identify the proper troubleshooting steps, you'll want to pick the noise in this guide that is most similar to what your washer is making, even if it isn't a perfect match.
The provided information refers to washers sold in Canada. The available settings and options may differ for appliances sold in other countries. It is normal to hear a clanking noise if you spin the tub by hand. This is caused by steel balls in the VRT system.
Thumping or knocking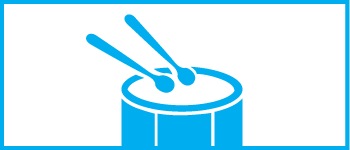 This noise is normal when certain large or waterproof items (like bedsheets) are being washed. To help identify this noise, it can sometimes be a muffled "thump," it's usually accompanied by movement from the washer, and it typically has a steady pattern or beat.

Confirm the load is balanced.

Check that the shipping bolts are removed (front load models only). An easy way to check if the shipping bolts are removed without pulling your washer out to look behind it is to open the door and push against the drum. The drum should rotate freely and bounce slightly when you press against it, like it's connected to springs. If it only rotates but doesn't bounce, like it's connected to a rock, the shipping bolts are not removed.
Rattling or clicking
Clicking noises are normal at the beginning and end of a cycle. To help identify this noise, it is a rapidly repetitive "clatter," often in an irregular, random, or unsteady pattern, and is not always continuous.

If this noise occurs throughout the cycle:

Look for anything rattling against the washer (like the power cord or drain hose).

Check the tub for loose objects.

Squealing, squeaking, or grinding
To help identify this noise, it is a more continuous and long "screech" sound (high or low pitch), and usually occurs without any breaks in the noise, although the volume and/or pitch may increase or decrease.

If this occurs, immediately stop the cycle and reduce the weight of the load. In most cases this noise is due to overloading.

To test if service is required, run a cycle with approximately 4 soaking wet bath towels (or a load with similar weight). If the noise occurs during this cycle, visit our Support Center to request service. Otherwise, the noise can be prevented by not overloading the washer.