SmartThings - Use Bluetooth Devices
Last Update date :
Oct 07. 2020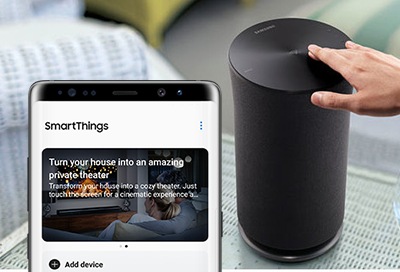 Despite the awesome convenience of Bluetooth devices, they can be difficult to manage. But with SmartThings, you can check their status and operate registered Bluetooth devices all from the app. It's a total cinch.
Screens and settings available may vary depending on your Canadian wireless service provider and your software version.
Compatible Devices
Once the device you want to connect is in pairing mode, open the SmartThings app and then touch ⊕ Add device. The device name will appear below AVAILABLE DEVICES automatically. Select the device and wait until the pairing completes. Once the connection has been made, the device will be added to the list of ALL DEVICES on the Devices tab.

Use Bluetooth Devices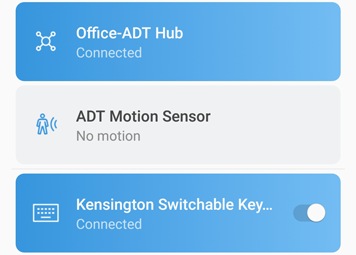 Reading the indicators on Bluetooth devices is a hassle. But once they've been connected to SmartThings, you can check the status and information in the blink of an eye. Depending on the connected Bluetooth device, the available features may vary.