Galaxy Note5: How do I insert the SIM card into my Samsung Galaxy Note5?
Last Update date :
Oct 01. 2020
SIM Card
Your device uses a nano SIM card to provide you with access to your wireless service provider's mobile data network.
Warning
: The SIM card information and its contacts can be easily damaged by scratching or bending, so be careful when handling, inserting, or removing the card. Keep all SIM cards out of reach of small children.
Insert the SIM Card
1. Insert the ejector tool into the hole in the SIM card tray on the top of your device, and gently press the tool until the SIM card tray pops out. Remove the tray from your device.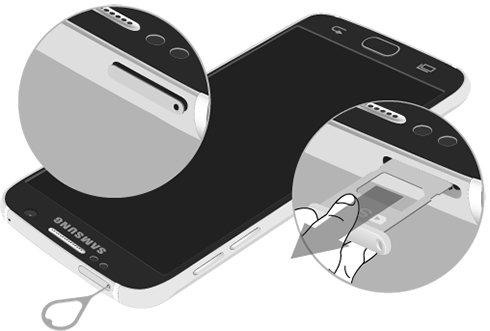 2. Place the SIM card into the tray with the gold contacts facing down, and insert the tray back into the device.