Gear Sport - Customize the display settings (SM-R600)
Last Update date :
Oct 06. 2020
Adjust the display settings to make your Gear Sport truly yours. Give it that personal touch to make it the perfect accessory for you - with your unique habits and lifestyle. Your Gear Sport will be ready to roll with you anytime, anywhere.
Screens and settings available may vary by wireless service provider and software version. The Samsung Gear app must be downloaded on the mobile device.
Want your screen super bright for your night time run? Read on for a quick overview of customizing display settings, or check out our display brightness for a more in-depth look.
For other display settings, navigate to Settings > Display to view all the options for customization, from Watch faces to font size and style.

➥ Watch faces lets you change the Watch faces on your home screen.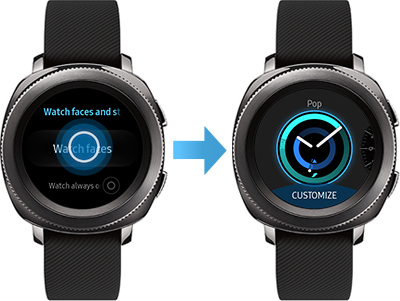 ➥ Watch always on keeps the display on constantly.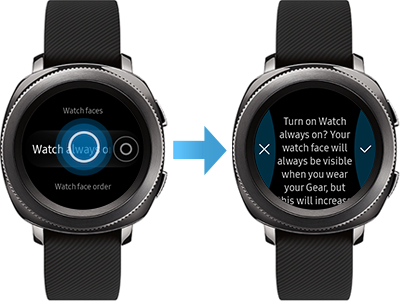 ➥ Watch face order lets you customize the order of the Watch faces.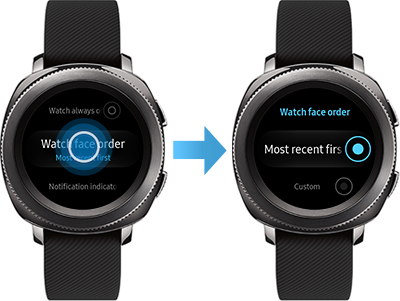 ➥ Notification indicator turns notifications, such as text messages and emails, on and off.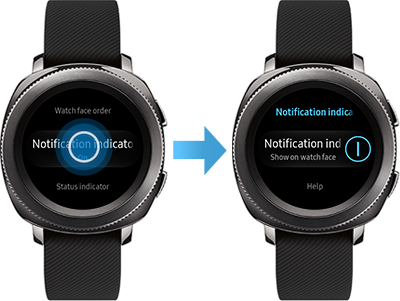 ➥ Status indicator allows you to enable or disable the Status indicator for some Gear features, like screen lock or Airplane mode.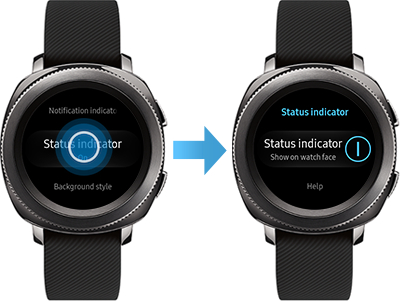 ➥ Background style lets you customize the pattern of the background.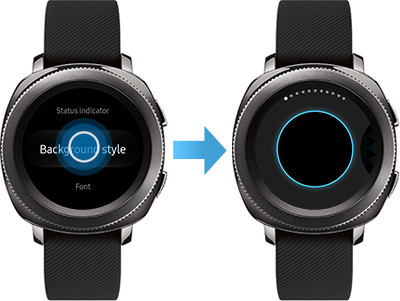 ➥ Font lets you change the font style and size.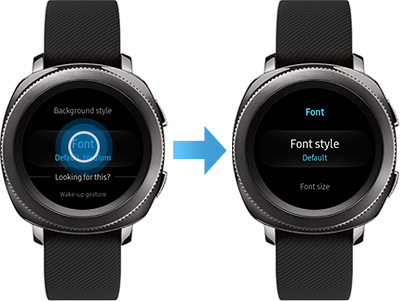 ➥ Brightness controls the display brightness.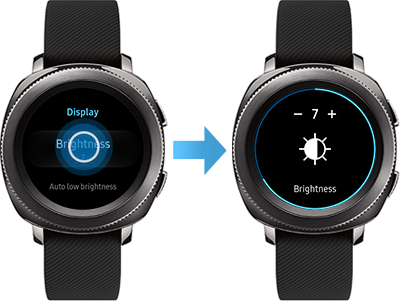 ➥ Auto low brightness adjusts the screen automatically in low light situations.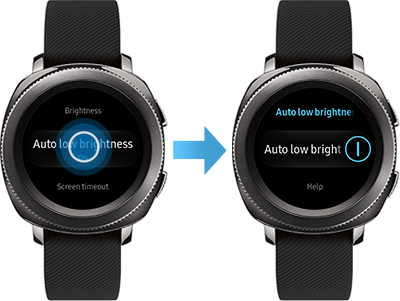 ➥ Screen timeout sets how long the display stays on before turning off.