Pie update - Access All Apps (SM-G960W, SM-G965W & SM-N960W)
Last Update date :
Oct 01. 2020
Accessing your apps is easier than ever; all you have to do is swipe up or down to see them all. On newer phones with the Oreo or Pie update, the Apps button has been removed, but don't worry. If you prefer having the button, we can show you how to change it. Keep reading to learn how to view your phone's apps and how to make the Apps button appear.
Information provided applies to devices sold in Canada and updated with Android 9.0 Pie. Available screens and settings may vary for smartphones sold in other countries.
Access Apps
Let's check out all those great apps you have. Just follow these steps: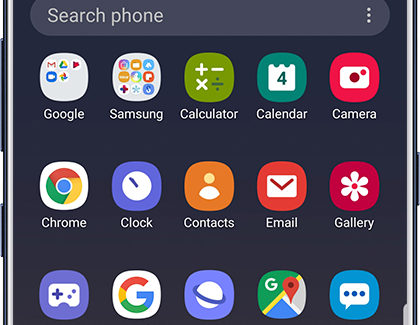 From the Home screen, swipe up or down. All of your apps will be listed. If you have a lot of apps, swipe to the right or left to see them all.
Add the Apps Button
If you're missing the old Apps button, it's just a few quick steps away.

From Settings, touch Display, and then swipe to and touch Home screen. Next, touch the slider next to Apps button. The Apps button will now appear on your Home screen.