Galaxy Note9 - Set Up New Bixby (SM-N960W)
Last Update date :
Oct 01. 2020
New Bixby is a digital assistant on your Galaxy phone that helps you with everything you need. Just say or write a command, and New Bixby will execute it. New Bixby even learns your habits and interests over time; once set up, New Bixby will adjust automatically to your lifestyle and needs. New Bixby has four key features: Home, Voice, Reminder, and Vision, and each feature needs to be set up separately before it can be used. Read on to get started with New Bixby.
Screens and settings available may vary depending on your Canadian wireless service provider and your software version.
Set Up Bixby Home
Bixby Home puts all your important information on one interactive page. Bixby will show you suggested apps and also adjusts to your routine - for example, you might see the weather and news in Bixby Home in the morning. To make your experience even better, Bixby will learn as you use it.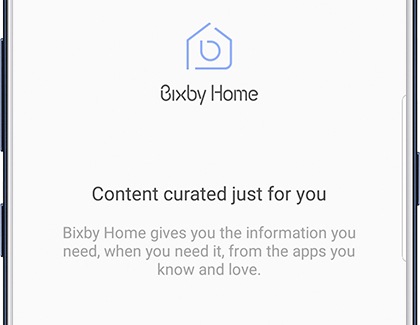 To access Bixby Home, swipe right from the Home screen, and then touch START. If needed, sign into your Samsung account. Next, review the information and then touch I have read and agree to all of the above. Then, touch NEXT. Now Bixby Home is set up and ready to go! Easy, right? You can customize Bixby Home by adding and adjusting the cards.

Set Up Bixby Voice
Bixby Voice revolutionizes the way you interact with your Galaxy phone. It lets you give voice or text commands to Bixby, who will then take care of everything for you. Just say something like, "Show me my reminders," and Bixby will pull up your upcoming reminders.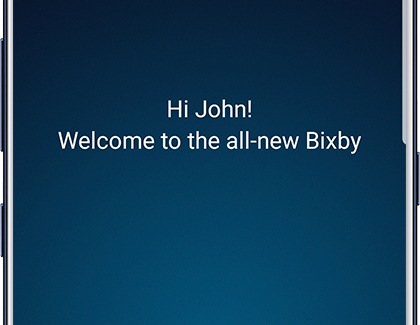 To set up Bixby Voice for the first time, press the Bixby key, and then touch Next. Review the terms, select I have read and agree to all of the above, and then touch Next. Follow the on-screen instructions to teach Bixby your voice and set up Voice wake-up. When you're finished, touch the check mark. Now, Bixby will listen to your commands! You can also explore Bixby Assistant Home and see what Bixby can do.

Set Up Bixby Reminders
Never miss another event, appointment, or assignment - big or small! Whether it's a to-do list or a specific reminder, Bixby Reminder can handle it. Although it's an awesome and handy feature, Reminder may seem hidden if you don't look closely. Here's how to access Reminder so you can use it with Bixby or in general.

To open Bixby Home, swipe right from the Home screen. Then, swipe to the Reminder card and touch GET STARTED. Follow the on-screen instructions to set up the Reminder features. If desired, add a shortcut for the Reminder app, so you can have easier access.

Set Up Bixby Vision
Do you wish you could learn about something just by looking at it? Bixby Vision can help you do just that. It lets you identify landmarks, translate foreign languages, or shop for products online. All you have to do is let Bixby Vision focus on an object to get a deeper understanding of what you're looking at.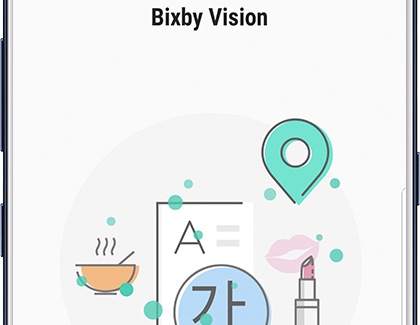 Here's how to set up Bixby Vision for the first time: press and hold the Bixby key or use Voice wake-up. Tell Bixby to "Open Bixby Vision". Review the information about Bixby Vision. Touch I agree to all of the above and then touch NEXT. Read the information on the next page, and then touch I agree to all of the above at the top of the page. Touch OK and allow the various permissions. If desired, touch OK to add a shortcut for Bixby Vision to your Apps screen. Now you'll be able to use Bixby Vision in Gallery, Camera, Samsung Internet, and more, so you can learn more about what you see.