Galaxy Note9 - Signs Your Note9 S Pen Isn't Paired (SM-N960W)
Last Update date :
Oct 07. 2020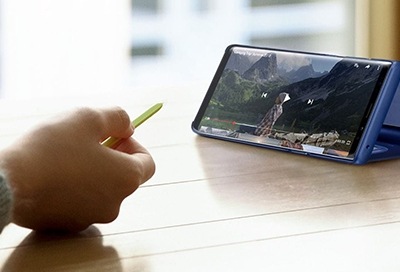 Your new S Pen and Galaxy Note9 has tons of new features, like remotely taking pictures using the S Pen. It's able to do this because it's Bluetooth compatible (and awesome). However, the new remote command feature won't work if your S Pen is disconnected from your phone. Learn all the signs for when your S Pen isn't paired, so you'll know when to reconnect it.
Screens and settings available may vary depending on your Canadian wireless service provider and your software version.
When the S Pen is Connected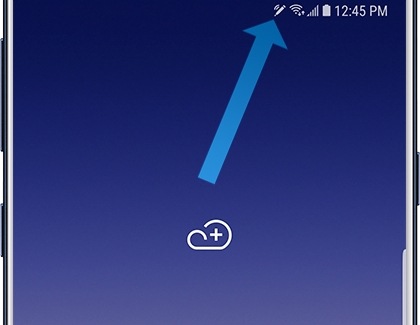 You want to take a selfie using your S Pen, but before you strike your pose, make sure it's connected to your phone via Bluetooth. Here's how to tell:

Status bar: A white S Pen icon will display at the top of the status bar, next to other icons like Bluetooth, Wi-Fi, etc.
Remote controllability: You will be able to perform different remote commands, such as taking pictures or pausing a song.
When the S Pen is Disconnected
The Air Command menu will still work when the S Pen is disconnected because that feature does not use Bluetooth. However, the remote control features will not work.

Hmm, the remote control feature doesn't seem to be working. You've clicked the S Pen button a bunch of times and it's still not taking a picture. Your S Pen could have been disconnected if it was left out of the phone for over 30 minutes, causing its battery to die. It can also disconnect if it is moved more than 9 m (30 feet) away from the phone. Sometimes, the Camera will be unable to take a picture if there are obstructions between you and the phone.

To see if your S Pen has been disconnected, check out the following:

Status bar: If S Pen is disconnected, the S Pen icon will appear grayed out on the right side of the status bar. Also, another icon will appear on the left side of the status bar; it will look like a S Pen with a slash through it.
Notification Panel: If your S Pen is not connected, you will also receive a notification that says "Connect your S Pen".
The S Pen itself: Check that you are using the correct S Pen. A Note8 S Pen, for example, will be able to use the Air Command menu, but will not be able to perform remote commands.
Quick Settings panel: The remote control features may not work if the Remote feature was turned off. Using two fingers, swipe down from the top of the screen to open the Quick settings panel. Navigate to the S Pen remote icon. If it is grayed out, the feature is off. Touch the icon to turn the remote feature on.
Please answer all questions.
The coding for Contact US > Call > View more function. And this text is only displayed on the editor page, please do not delet this component from Support Home. Thank you