Galaxy Note9 - Use Smart Lock (SM-N960W)
Last Update date :
Oct 01. 2020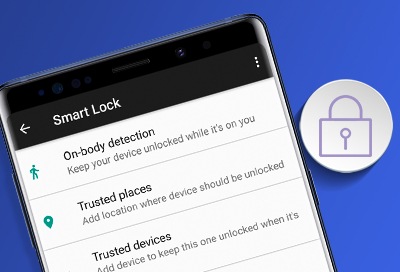 Your phone is so smart, it can unlock itself for you. Smart Lock automatically keeps your phone locked when it's not with you, and unlocked when your device is safe. You can choose to have Android unlock based on Bluetooth or NFC connections, trusted locations, when you're carrying your device with you, or when it recognizes your face or your voice.
Screens and settings available may vary depending on your Canadian wireless service provider and your software version.
Smart Lock
If you hate constantly typing in your PIN or password, use Smart Lock to keep it unlocked in certain situations, like when you're close to home. You can even unlock with your voice.

1. Navigate to Apps, and then touch Settings.

This option will be grayed out and unavailable if you don't have a screen lock. Set a secure screen lock to use this feature.

4. Enter your lock screen credentials.

5. If it's the first time you are using the Smart Lock feature, touch GOT IT.
6. The following options are available:

• On-body detection: Keep your phone unlocked while it is on you. Just unlock it once, and it will stay unlocked as long as you're carrying it.

• Trusted places: Add a location where the phone will stay unlocked.

• Trusted devices: Add a trusted device. Your phone will remain unlocked when it's is nearby or connected to the trusted device.

• Voice Match: Set up Voice Match. This will let the phrase "OK Google" unlock your phone.