Can I Connect My Audio Dock Using The WPS Button On My Router?
Last Update Date :
Apr 09. 2018
Connecting the Audio Dock using the WPS Button
WPS (Wi-Fi Protected Setup) allows you to connect your wireless devices to your router with the push of a button. If your router supports WPS, it will have a WPS button with one of the logos below. On some routers the logo may be printed on the bottom or on the side, and you may have to access the router settings to use this function.
NOTE:
If you are not sure if your router supports WPS or how to access the WPS function, see the router or modem's user manual. You can also use your favorite search engine to search for the manufacturer's website and view their support content.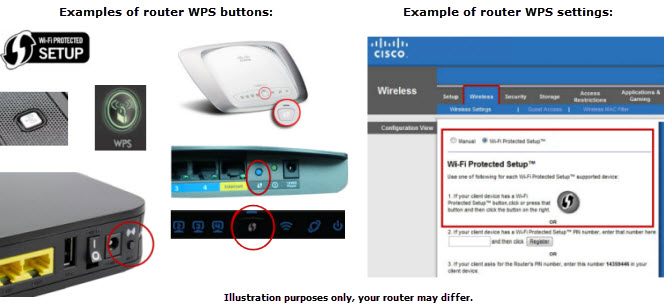 Getting Started
You will need:
• Existing wireless network
• Router with WPS function
• Pointed object such as a paper clip
To connect your audio dock to your network using WPS follow the steps below
:
1. Press the
Function button
on the top panel or on the remote until the Airplay or AllShare icon is selected. Each time the Function button is pressed the audio dock toggles through the following modes:

2. Next, look on the back of the audio dock and using a paperclip (or other pointed object) press the
WPS/Reset button
for about 2 seconds. The LED on the top panel will turn white and blink once. Release the button when the white LED blinks once. If you continue pressing the WPS button after the white LED blinks once, it will then blink twice and be in Jukeblox network mode.
If this occurs, repeat this step and be sure to hold it for only 2 seconds or until the LED flashes once.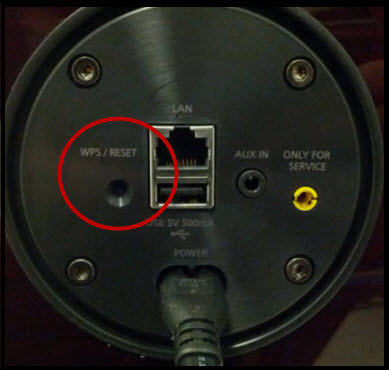 3. The LED will then blink red indicating it is waiting for the router to transmit network information.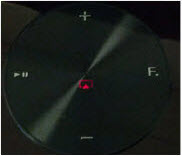 4. Push the WPS button on your router or modem within 90 seconds. This is how long you have to make the connection, if you need more time, repeat steps 2-4.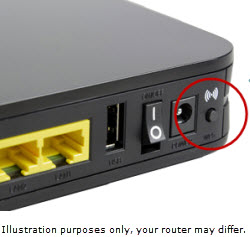 5. The indicator LED will then turn a solid white indicating a network connection has been established.
NOTES:
◦ The wireless audio dock supports the following security protocols: WEP__>Open. WPA-PSK __>TKIP. WPA2-PSK__>AES.
◦ If your wireless router supports DHCP, this wireless audio dock can use a DHCP or static IP address to connect to a wireless network.
◦ If you select the Pure High-throughput (Greenfield) 802.11n mode and set the encryption type on your router to ERP or TKIP, the wireless audio dock will not support a connection in compliance with the new Wi-Fi certification specifications
Not finding what you're looking for? We're here to help.
Call

1-800-726-78641-800-SAMSUNG
Mon - Sun : 8:30 AM -12 AM (EST)
7 days a week, 365 days a year
* For any printer related enquiries please visit the HP website .
Contact Us