Large Fridge Freezers
These Fridge Freezers are a big deal

A stunning focal point in your kitchen with enough space inside for whatever you need –whether you're a large family or a frequent dinner party host. With our largest fridges over 90cm wide, we've got you covered.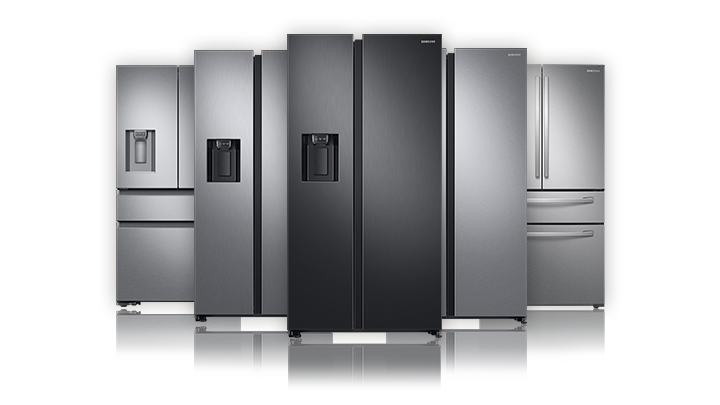 More inside, same outside
SpaceMax Technology™
Now you can get the best of both worlds with SpaceMax Technology™. It makes the walls slimmer, so the same size fridge on the outside has larger capacity inside.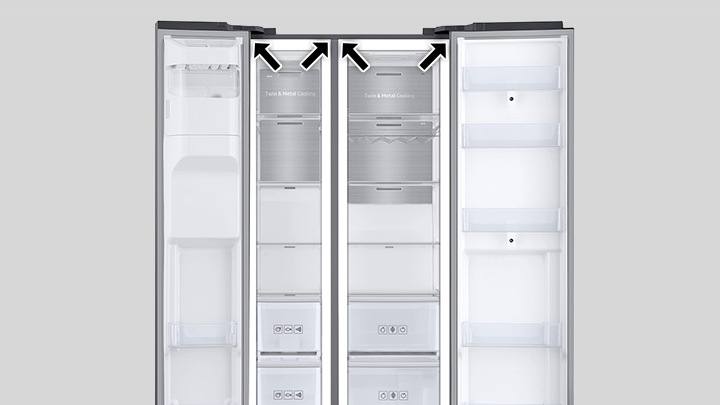 Try this on for size
Large 617L capacity
Built for the biggest families with the biggest weekly shops (and those daily top ups). There's hardly anything you can't fit within a whopping 617L capacity.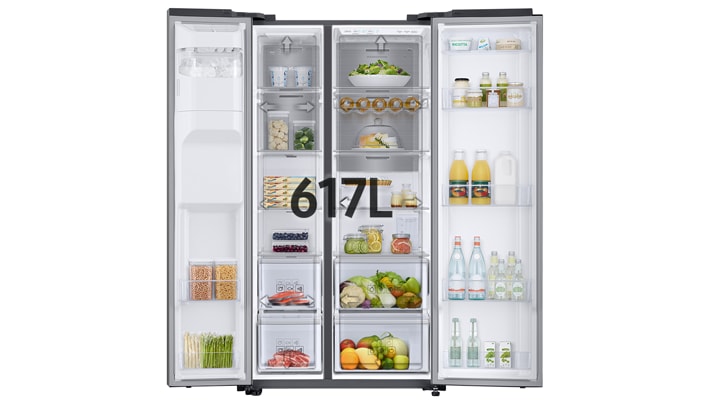 Fresh as a daisy
Twin Cooling Plus™
Wouldn't it be good if all your food in the fridge stayed fresher for longer? Samsung Twin Cooling Plus™ does exactly that.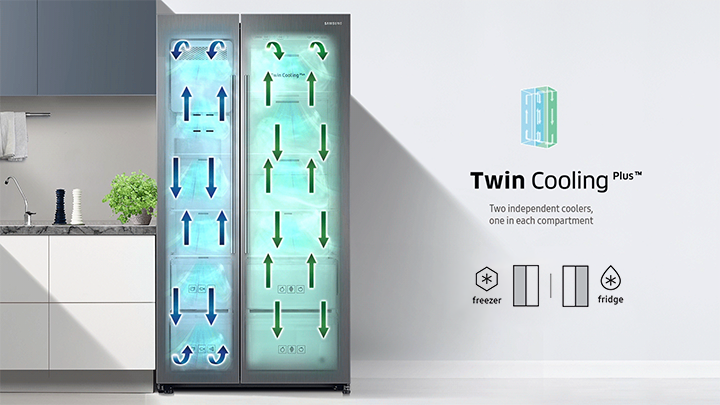 Flex it
Smart Convertible Zone
Party ice cream or the Christmas turkey. When you need extra space, use the Smart Convertible Zone as a fridge or a freezer, and control it with four temperatures.
Raise a glass
Water and Ice Dispenser
At the touch of a button you could be sipping on ice-cold drinks with a Fridge Freezer with a Water and Ice Dispenser. Plumbed or Non-plumbed? Pick the option that's right for you.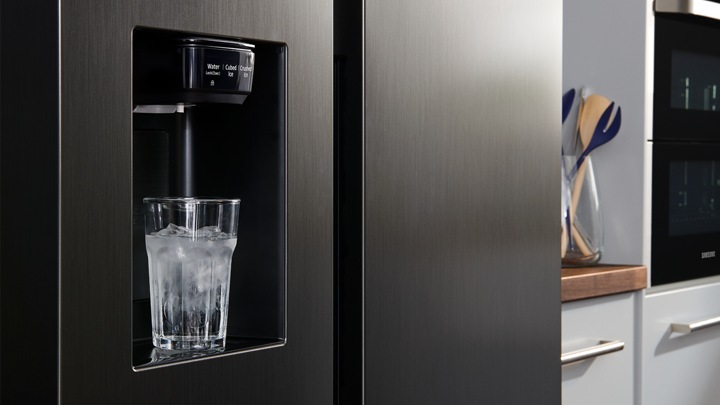 Best of both worlds
Pairing Kit
At 1.2 metres wide, this Pairing Kit lets you pair up your One Door Fridge with a matching One Door Freezer for the ultimate American Style Fridge Freezer combination and capacity.
Popular Large Fridge Freezers
Not sure where to start?
Find the right Fridge Freezer for you
All Sizes
All Types
All Colours
Ice and Water Dispensers
All Sizes
All Colours