Reconnecting with Mother Nature
A dive into the adventurous world of photographer Asil Abdo.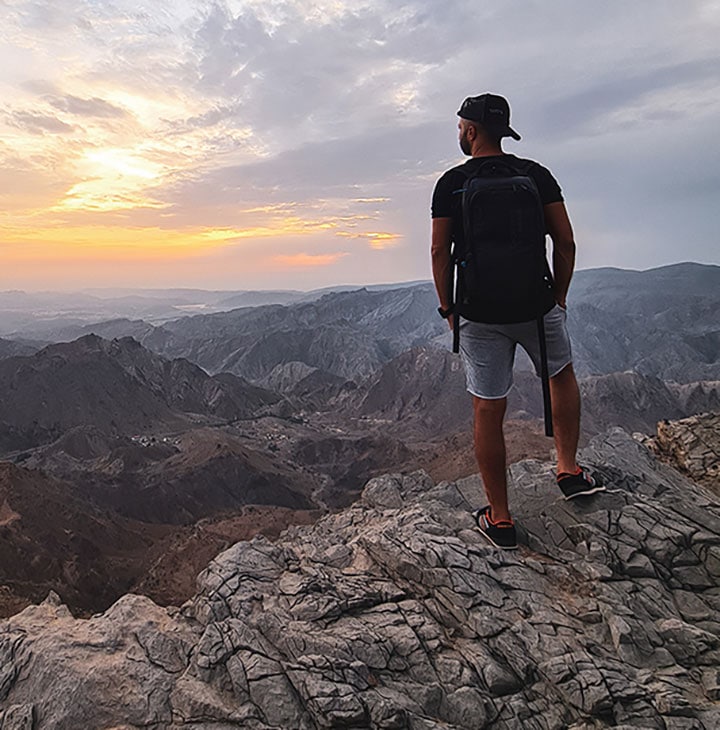 Taken at Dibba Mountains, Fujairah, with Galaxy S20 Ultra
When was the last time you went on a journey that truly changed you? As you may be feeling hesitant to travel across the world now, what about seeking new adventures and experiencing UAE's unique nature at its summer best?

As an adventure addict and photographer, Asil's eye for new places and his passion for visual storytelling have inspired us time and time again. Read on for his tips and recommendations to experience one-of-a-kind adventures, in true #TeamGalaxy spirit.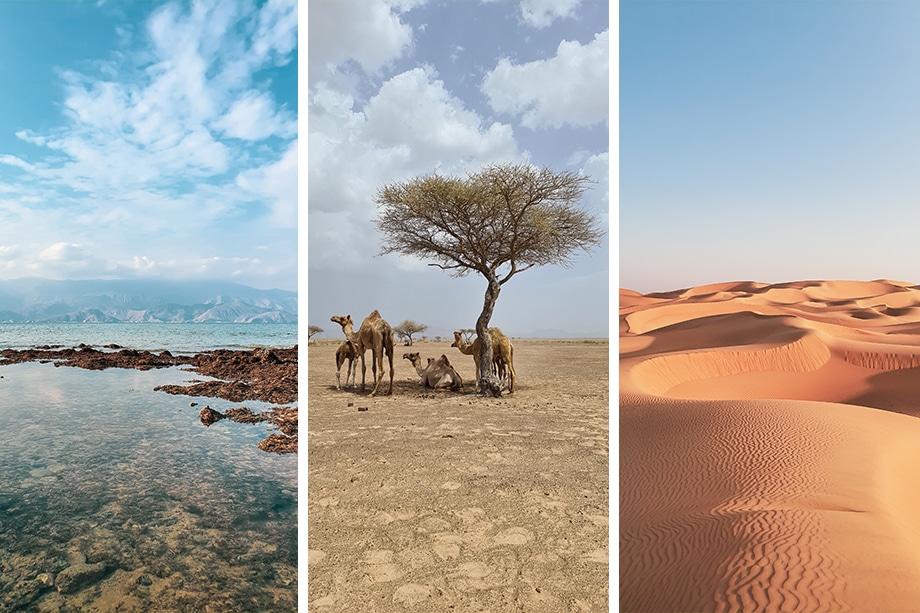 Like an action cam
Shoot a super stable and smooth video of your thrilling off-roading experience with your Galaxy S20.
Shot at Fujairah's Dibba Mountains, Sharjah's Fossil Rocks & Abu Dhabi's Liwa Desert (L-R) with Galaxy S20 Ultra
1
Break the stereotypes
Those camping spots you've visited countless times can leave you feeling uninspired. Scroll through Asil's gram and find a multitude of offbeat spots in the UAE. His mood for a certain adventure is what guides him to the perfect destination. When it's time for off-road adventures, he chooses Liwa Desert to be his playground. And when the mountains call, Asil takes off with his Galaxy S20 Ultra and capture the scenic beauty of the Al Wathba Fossil Dunes, Dibba Mountains or Sharjah Fossil Rocks.
"When you venture, remember that you are out to be happy, to find your joy and discover your inner self."

An editing suite right on your phone
For brilliant storytelling, make sure to edit your shots, insert transitions, play with the speed, or merge photos and 4K videos together to create the perfect story.
Taken at Al Wathba Fossils, Abu Dhabi, with Galaxy S20 Ultra
2
Create timeless moments
As someone who has a huge following, Asil understands that it's important to have an epic camera to tell an epic story. He believes that adventure photography has changed massively over time. There's no need to lug around bulky cameras anymore, thanks to smartphones like the Galaxy S20 Ultra. It's now easier than ever to capture Instagram-worthy shots and share them with the world.
"I think of my shots as a canvas, and imagine if it was printed to hang it on a wall, is it worthy?"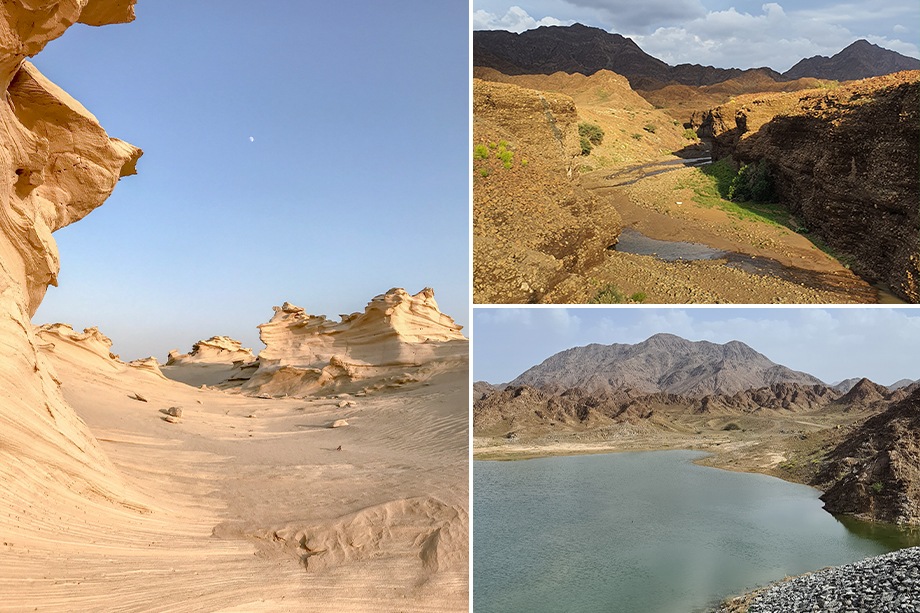 Shot at Fujeriah's Dibba Valleys & Abu Dhabi's Al Wathba Fossils with Galaxy S20 Ultra
3
Capture nature like a pro
A sharp eye for your surroundings and outstanding camera features are the keys to capturing a great adventure story, according to Asil. Since his phone is his ideal partner for all adventures, he depends on his Galaxy S20 Ultra to capture both the wild and the serene sides of nature. From a beautiful sunrise or sunset to encounters with animals, he shoots them all in stunning 108MP high resolution photos. He loves using Single Take as it offers multiple formats with a single click, so he never misses any moment.

And of course there's Space Zoom, the ultimate powerhouse feature that Asil loves to take those impossible shots with, such as his close-ups of the moon and flying birds.
"When I captured the moon with my Galaxy S20 Ultra, the results were truly impressive."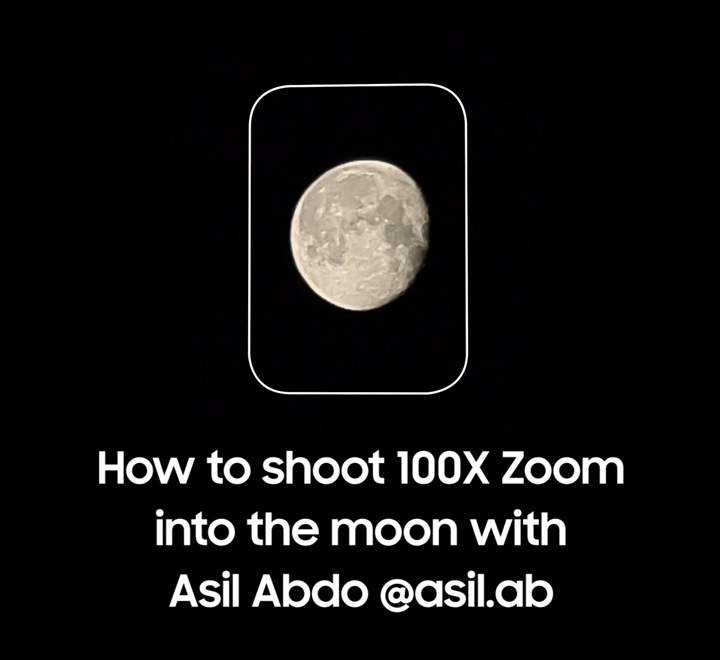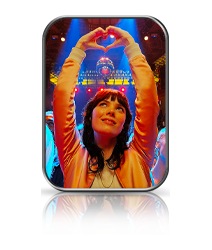 Bright Night
Use Galaxy S20's Night mode and shoot nighttime scenes clearer with less blur and noise.
Taken at Liwa Desert, Abu Dhabi, with Galaxy S20 Ultra
4
Keep safe
While he's all about adventures, Asil also practices caution and advises everyone to be smart. "Stay aware of your surroundings, directions and stay alert for unexpected terrains. If you are with a group, stick together. If you are alone, keep someone aware of your location for your safety." He also adds the importance of staying hydrated and equipping yourself with the essentials. "Staying hydrated is a must, especially in the summer. Don't forget to carry water, food, power banks and have your map ready on your Galaxy."
"I trust my Galaxy S20 Ultra to get me the results I wish at any time or moment."
Ready for the next adventure?
With its unparalleled camera and all-day battery, the Galaxy S20 Series is your perfect adventure partner. Now available in new stunning colours.

Galaxy S20 | S20+ | S20 Ultra 5G