Refrigerator Compliance Validation Tool
Samsung has built an online tool to assist our partners in identifying and prioritising non-compliant refrigerator stock on hand. Simply type in your fridge serial number/numbers below to find out the compliance status. For more information, read further.
How to find serial number of the fridge model
French Door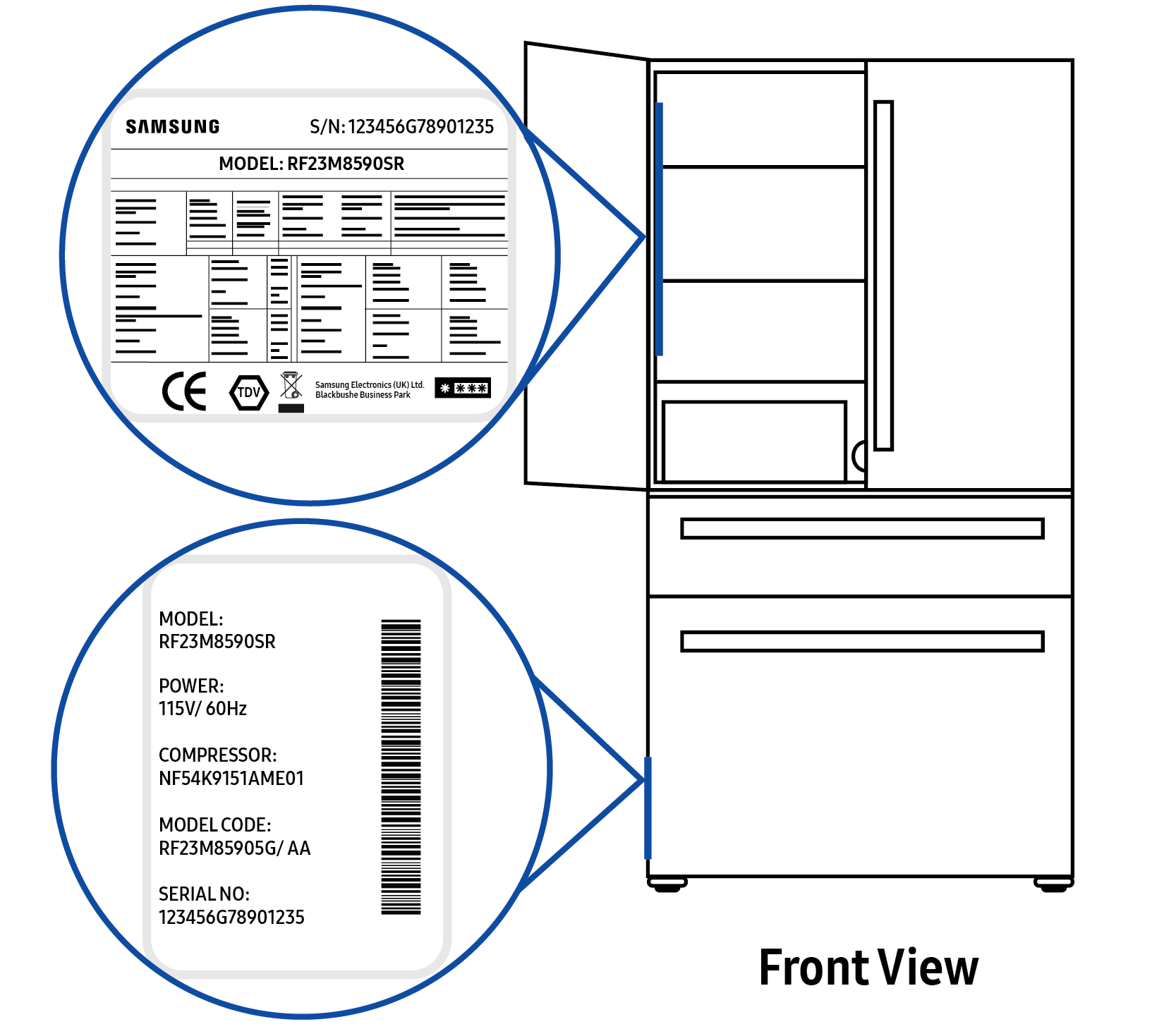 Side by Side
Top Freezer
Bottom Freezer
.
More Information
According to changes brought under the Gas and Electricity (Consumer Safety) Act 2017, the Safety Compliance requirement on Refrigerating Appliance complying with AS/NZS 60335.2.24:2010 +A1 (the New Requirement), refrigerator manufacturers and retailers are required to transition to revised stock that meets the new safety-compliance measures. It requires that all non-compliant stock be cleared out of retail channels in all states as a priority.
It is your responsibility to ensure compliance with this New Requirement. We recommend regularly assessing the quantity of non-compliant stock available in your channels by using the above tool and prioritise moving them first.
NSW Fair Trading have granted an Exemption Order to the New Requirement meaning that it will extend the clearance of channel stock to 31 January 2021. It is an offence to trade in any non-compliant stock after the effective date of the new legislation and may result in penalty from the relevant state or federal body.