Using the Samsung AirDresser
Last Update date :
Nov 17. 2021
Please Note: The information on this page is for Australian products only. Models, sequences, error codes or settings will vary depending on location and/or where the product had been purchased. To be redirected to your local support page please click here.
1
First of all, you will need to make sure the Refill Tank (A) is filled with water. If the tank is not filled with water, the AirDresser will not operate and you will receive an error message.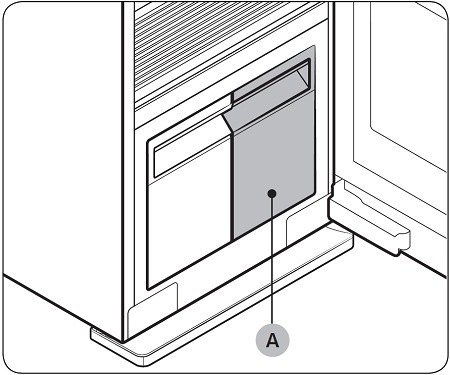 2
Make sure the lint filter (B) is clean.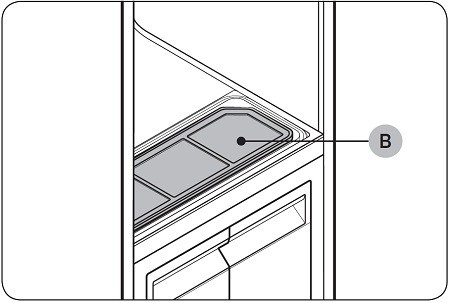 3
Add your items into the AirDresser. For help on adding your items to the AirDresser, go to our page on using the accessories.
4
Tap
Power
5
Select a cycle.

• Tap Normal, Delicates, Quick or Sanitize.

• Dry cycles, tap Dry repeatedly to select a desired dry cycle.

• Special cycles, tap Special repeatedly to select a desired special cycle.


For a guide on the care modes, click here.

For a guide on professional care cycles, click here
6
Select options if necessary.

•

 Silent,

 Child Lock,
 Delay End,

 Keep Fresh.
7
Tap and hold
START/PAUSE for 3 seconds.
Usage Guidelines: Before, During, and After
Before Use

The AirDresser cannot be used to clean items. For best results, wash and dry all items prior to using the product.
It is recommended to wash items with strong odours or items that have been stored for a long period of time.
Separate items by odour strength.
Check the labels on all clothing or items before using the product.
Ensure that there is nothing in the pockets of the clothing before placing into the product.
The product may not remove pet hair.
Do not use the product as a storage closet.
During Use
Ensure items are not touching the bottom of the product. If necessary, use the shelf to stop items that are hanging from touching the bottom of the product.
During the steaming process, you may notice some hissing noises. This is normal.
Make sure to run the Dry cycle if you need to stop a cycle before it finishes.
Operating times depend on the environment and type of items.
If used consecutively, the product may display a different operating time than what will occur.
Do not open the door while the product is operating.
After Use
The amount of wrinkles removed mar vary depending on the type of fabric.
Remove the items immediately after a cycle has finished. If you are unable to remove the items immediately, use Delay End or Keep Fresh.
When removing items, hold both the items and the hanger.