Enabling Flight mode on my Samsung devices
Last modified :
Jun 30. 2020
Flight mode is a setting available on smartphones, wearables and tablets, that when activated, suspends radio-frequency signal transmission by the device, thereby disabling Bluetooth, network connection, and Wi-Fi. See below on how to turn on or off Flight Mode:
Please Note: This guide is designed for Australian variant devices, if you have an international device and require further support click here to get in touch with your Samsung subsidiary. Screenshots were captured from a Galaxy Note 105G operating on Android OS Version 10.0 (Q) and Galaxy Watch Active2, settings and steps available may vary depending on your device and Android OS Version.
Using your Quick Settings
1
Swipe down from the top of the screen to bring down the Quick Settings
2
Tap on the
Flight Mode setting to enable or disable that setting.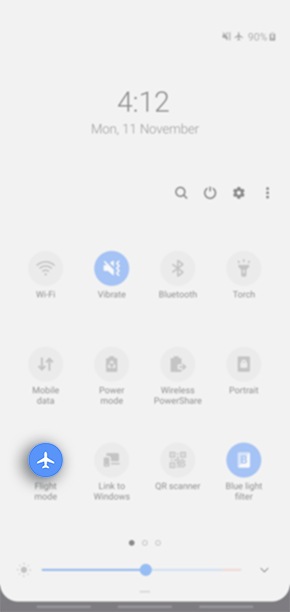 3
Once the Flight Mode setting is enabled you will be able to view

in your status bar
Using your Connection Settings
1
Head into your Settings > Connections
2
Select Flight Mode
3
Toggle on/off Flight Mode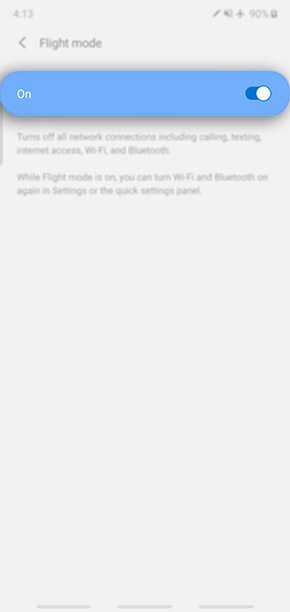 Enabling/ Disabling on a wearable
1
Swipe down to access your Quick Setting and tap on
to enabled/disable Fight mode on your wearable.
2
If you are unable to locate the Flight Mode setting in your Quick Settings, you can head into your Settings > Connections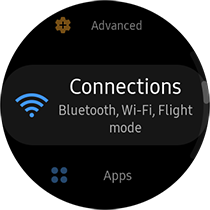 3
Swipe down the screen and tap on Flight Mode
4
Toggle on or off Flight Mode
Did not find what you're looking for? We're here to help.
Call
1300 362 603
8am-8pm / 7 days a week
For general enquires and technical support relating to all Samsung products : CLICK HERE
For all Printer related inquiries, please
click here
or visit
https://www.support.hp.com
Please
click here
to view the latest news regarding the Samsung sale of Printer business to HP.
Contact Us