How to stop Screen Overlay detected popups
Last modified :
Nov 09. 2018
Screen overlay is a feature of Android 6.0 Marshmallow that allows one app to appear over the top of the other. Like Facebook messenger chat heads, or you may have an app that changes the colour of the screen. Screen overlay detected is an error that you'll see in certain situations. This step-by-step guide will show you how to turn off Screen Overlay to stop the error popup. 

Unfortunately when Screen Overlay is active, the operating system is not allowed to change any permissions. This is a precautionary measure so that apps aren't allowed to give themselves permissions that you haven't authorised. It can get confused pretty easily however, and it can get stuck in a loop sometimes - like if you're trying to install a new app.

We see this issue occur on Galaxy S5 devices more than anything, so these screenshots are going to be specific to that device. If you have Screen Overlay Detected errors and the following steps do not help, please get in touch with our Samsung Care experts by phone or Live Chat for further assistance.
1
Scroll down from the top of the screen and select the Settings cog-wheel
2
Scroll to the bottom of the Settings page and select Application Manager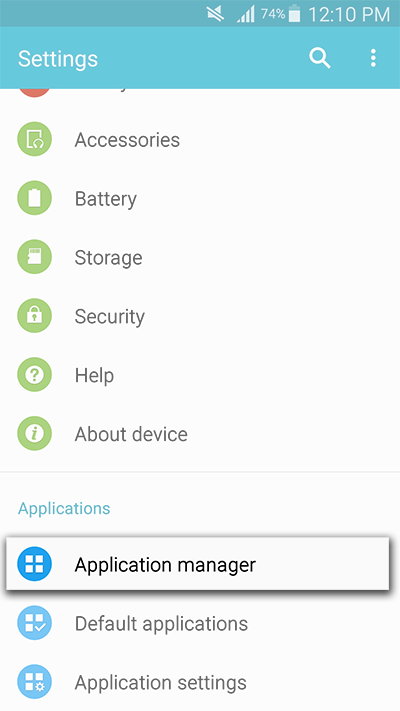 3
Tap the top right 3 dot menu button, and select Apps that can appear on top
4
Select the top right 3 dot menu button again, and then Show System apps
5
Use the toggle on the right to switch off every app in the list.
It is a long list! The only way to be sure is remove the permission from every app that could be causing the error.
While these steps will resolve the issue most of the time - there are situations where something else is interfering, and switching off every app is only half of the solution. 
There are several apps that can cause this problem; "boosting" or "cleaning" apps are usually the culprit - but have a think about anything you might have installed recently that might have started the Screen Overlay detected popup. The solution in this case is as simple as Uninstalling the app from the phone.
Did not find what you're looking for? We're here to help.
Face-to-Face Support

In-Store Support
Create a booking to see one of our friendly Samsung staff members at one of our Samsung Retail Stores.
Contact Us