Setup Dark mode on my Galaxy Device
Last Update date :
Oct 20. 2020
Night mode will make your phone's theme darker, so you can use your phone comfortably at night. Follow the below guide to learn how to set up Night mode on your Galaxy device. Prior to setting up Dark mode, ensure you're not using a downloaded theme or a high contrast font as Dark mode may not work properly.
Please Note: This guide is designed for Australian variant Galaxy devices, settings and steps available may vary depending on the conutry or region. If you have an international device and require further support click here to get in touch with your Samsung subisidiary. Dark Mode is a feature currently only available on Galalxy devices operating on Android OS Version 10.0 (Q).
1
Head into your Settings > Display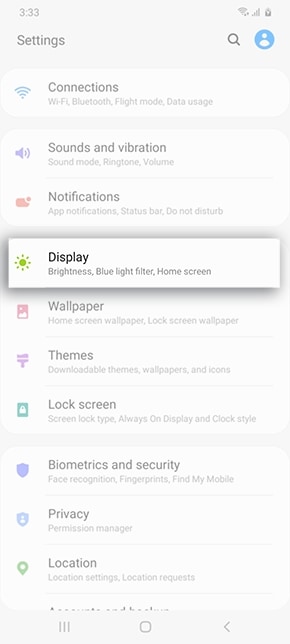 2
Tap on Dark to enable Dark mode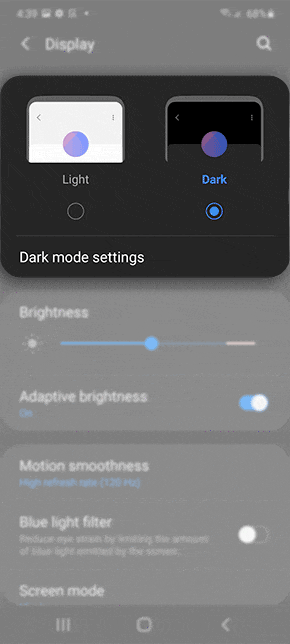 3
If you would like to set up Set up as schedule or customise your settings tap on Dark mode settings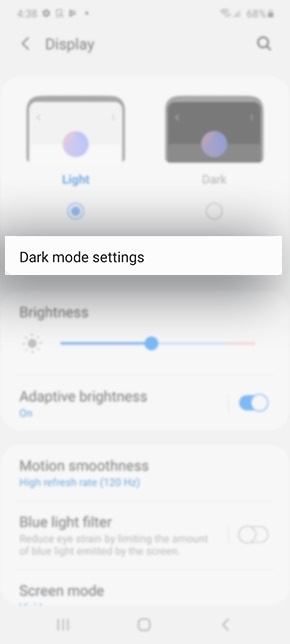 4
To schedule Dark mode to turn on between sunset and sunrise, location needs to be turned on