Connect External Audio to your TV using an Optical Cable
Last Update date :
Mar 14. 2022
There are several ways to connect external audio to your TV. One of the popular ways is to use an optical cable that can send high-quality audio. Follow the steps below to learn how.
 Please Note: The information on this page is for Australian products only. Models, sequences or settings will vary depending on location and/or where the product had been purchased. To be redirected to your local support page please click here.
What is an optical cable?
An optical cable is a physical connection that transfers audio digital signals by light. Looking at the transmission process, light passes through the optical cable, and the light pulse is converted into electrical pulses containing audio information. The electrical pulse is then converted to an analogue signal through a compatible destination device and amplified so that we can hear it.

The advantages of the optical cable are that the transmission loss is lower than metal cables, which is good for long-distance transmission and it can be used semi-permanently.
Note: The methods provided below are the most common. For model-specific information about other possible connections and system settings, refer to the operating instructions supplied with your products. 
Connect with an optical cable
Step 1. Insert the digital optical audio cable into the DIGITAL AUDIO OUT port of the TV.
Step 2. Insert the other end of the digital optical cable into the DIGITAL AUDIO IN port of your external speaker.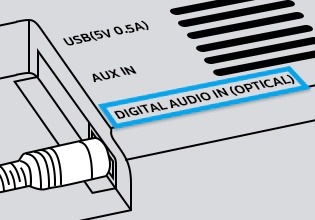 Step 3. Press the Home button on the remote control and select Settings.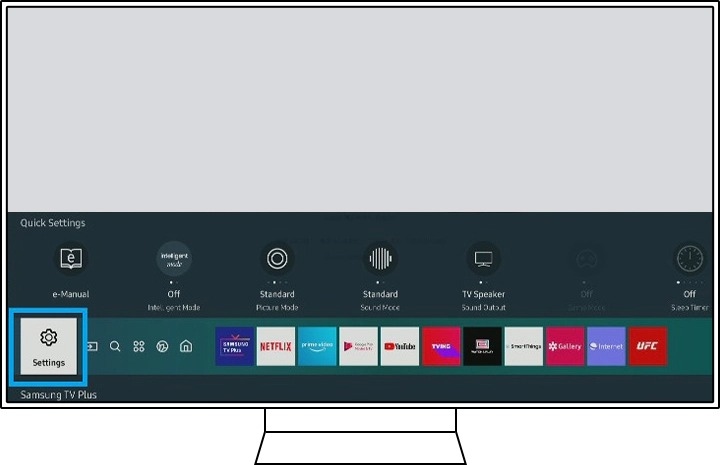 Step 4. Navigate and select Sound Output in the Sound menu.
Step 5. Select Audio Out/Optical.
Difference with HDMI
Both an optical cable and HDMI are connection methods that provide good sound for you. However, you may be curious about the differences between them.
First and foremost, there is no difference in sound. Whichever type you choose, they both send the same sound. Both can send multi-channel audio that is better than analogue.
The main difference between an optical cable and HDMI is the number of audio formats supported. The optical cable supports 5.1 Dolby Digital and DTS audio. HDMI supports not only 5.1 Dolby Digital and DTS audio but also Dolby Digital Plus, Dolby True HD, DTS-HD Master Audio, Dolby Atmos, and DTS:X.

 This product should be mounted to a wall or other suitable surface to avoid serious injury. Find out more here.
Please answer all questions.