Connect SmartThings to the Smart Projector
Last Update date :
Sep 18. 2023
Use the SmartThings App on your smartphone to easily control your The Premiere Smart Projector. Once connected, you will be able to turn your projector on & off, switch channels, adjust the volume or even launch applications directly from your phone. Follow the below guide to learn how to successfully connect your Smart Projector to your phone via the SmartThings App.
 Please Note: The information on this page is for Australian products only. Models, sequences or settings will vary depending on location and/or where the product had been purchased. To be redirected to your local support page please click here.
Prior to following the below guide ensure that you have installed the SmartThings App to your compatible smartphone and your Samsung Projector is connected to a strong internet connection.
NOTE: The SmartThings App is available on Android and iOS devices. A Wi-Fi connection and a Samsung account are required. Data fees may apply.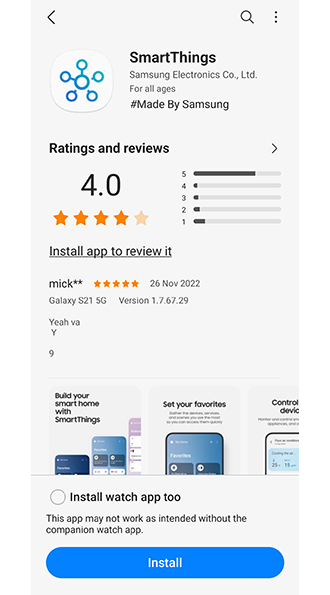 1. Download the SmartThings App on your device's Play/App Store and install it on your phone
2. Open the SmartThings App
3. Select Devices then press on the '+' button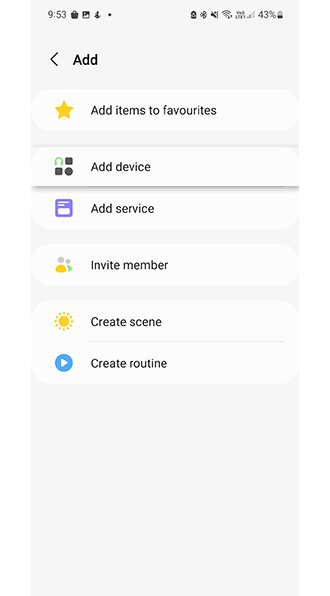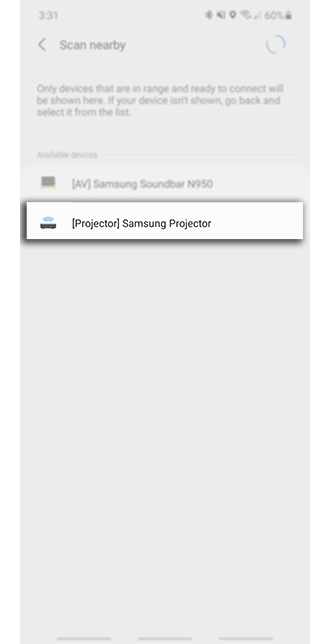 6. Select [Projector] Samsung Projector

Note: Ensure that your projector is on.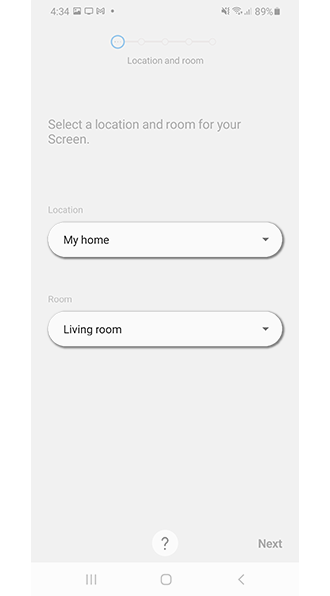 7. Choose your Location and Room then tap on Next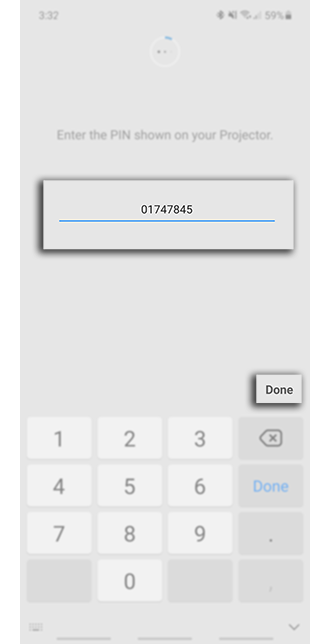 8. A code will then appear on the top right on the Projector screen, please input this into your phone then tap on Done
NOTE: Settings may vary by phone and software version. 
Please answer all questions.