Audio Delay on Samsung TVs
Last modified :
Jun 06. 2019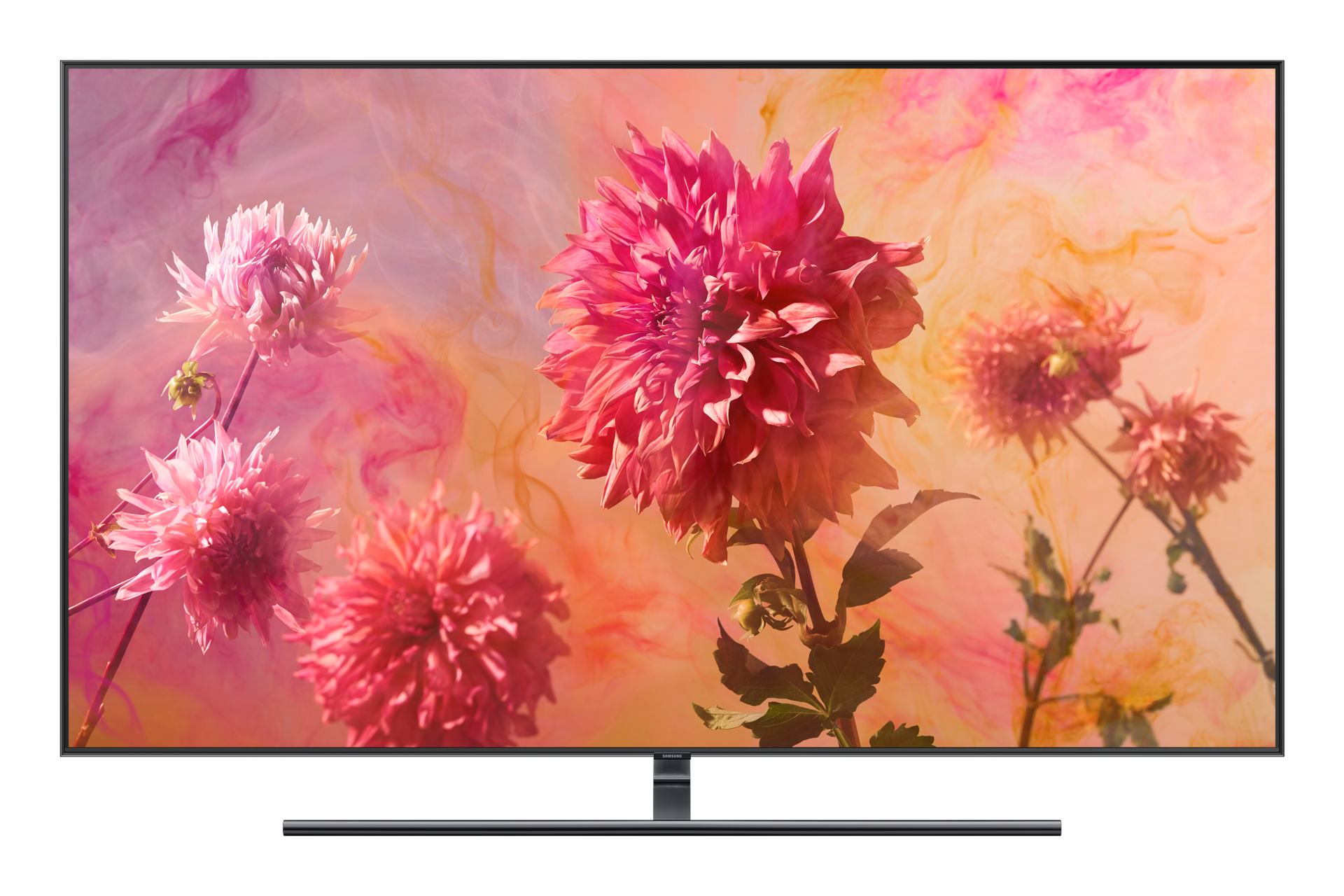 Audio or sound delay on Samsung TVs is most commonly caused by the content or source of the audio and video. If you've downloaded a movie and are trying to play it on your TV; some of the audio delay may be because the audio is not synced correctly in the movie file. 
An easy way to determine if the TV has an audio delay problem is to unplug any external speakers from the TV and see how the audio performs on Free to Air channels or through an app like Youtube. If your TV shows no audio issues on Free to Air channels or Youtube - the problem lies with the content or source that you're trying to play. If you do experience audio delay on Free to Air channels or Youtube; there may be a problem with your TV. 
You can also try to reset the Sound Settings on your TV to see if that will help resolve the audio problem:
On newer Samsung TVs:
Settings > Sound > Expert Settings > Reset Sound
On older Samsung TVs:
MENU > Sound > Reset Sound > ENTER
How to Adjust the Audio Delay Settings:
If you're hearing an audio delay across all sources/channels and you have a Home Theatre System or other speakers connected to your TV, you can access the Audio Delay settings to increase the audio delay:
1
Press the

Home button on your TV remote control and then select

Settings .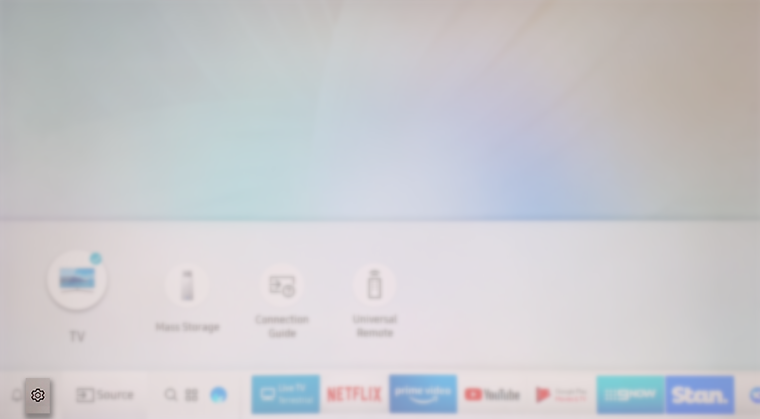 2
Navigate to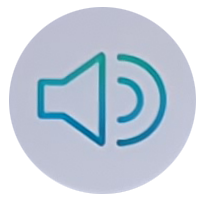 Sound and select Expert Settings from the centre menu list.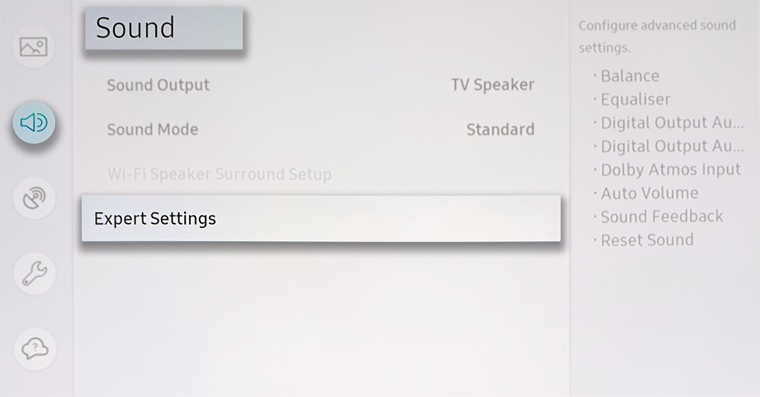 On older Samsung TVs you're looking for SOUND > Additional Settings.
3
Select Audio Delay and press Enter. You will now be able to select a value between 0 - 300ms until the delay between picture and sound is resloved.
Please Note: There are no settings that will resolve Bluetooth or wireless speaker audio sync issues. Streaming audio and video wirelessly may transmit data less quickly and can cause audio sync delays.
If you require more information, please consult the user manual from our Manuals & Downloads page. Otherwise, please get in touch with our Samsung Care Australia experts on 1300 362 603 (Toll Free in Australia) or contact our Live Chat Australia team.
     This product should be mounted to a wall or other suitable surface to avoid serious injury. Find out more here.
Did not find what you're looking for? We're here to help.
Face-to-Face Support

In-Store Support
Create a booking to see one of our friendly Samsung staff members at one of our Samsung Retail Stores.
Contact Us