Are you a Top Tapper?

Become a Top 100 Tapper and be in the running to win a Galaxy Watch Active*
Valid from Sep 13. 2019 to Oct 13. 2019 Expired
*Enter to win. T&Cs apply. Offer ends 13 October 2019
Step 1.
Select banner or promotions area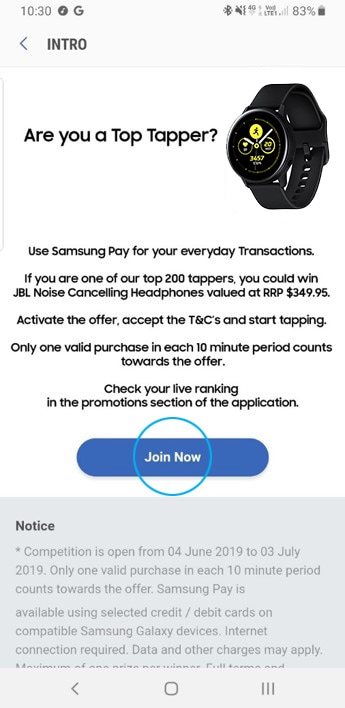 Step 2.
Register
Step 3.
Confirm T&C's & Start tapping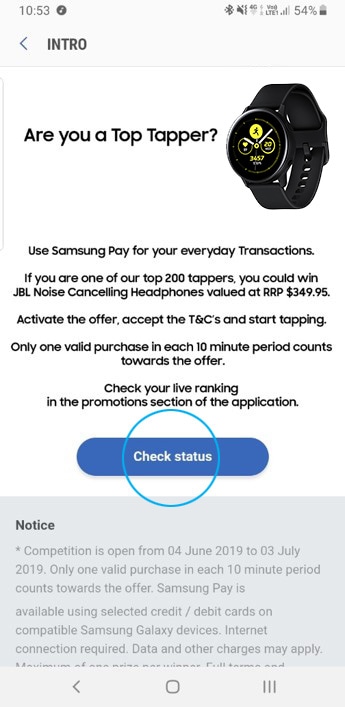 Step 4.
View your participation status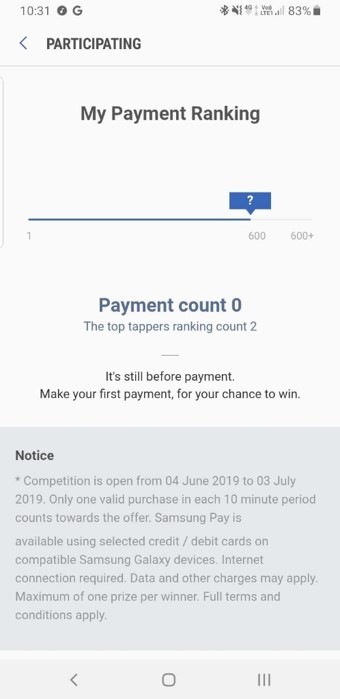 Step 5.
Are you a top tapper