Cleaning the Heat Exchanger on a Samsung Dryer
Last Update date :
Dec 06. 2021
Please Note: The information on this page is for Australian products only. Models, sequences, error codes or settings will vary depending on location and/or where the product had been purchased. To be redirected to your local support page please click here.
When you have finished running a cycle in your Samsung Dryer and find that the load hasn't dried properly, even after cleaning the lint filter and vent lines, and also ensuring you have only put in a small load, it could mean that the heat exchanger needs to be cleaned.
It is recommended to clean the heat exchanger at least once a month. Some dryer's even have an indicator that lights up to let you know when it needs cleaning.
Below are instructions on how to take out the heat exchanger and clean it.
Note: This page is applicable for Heat Pump Smart Dryers ONLY. This page is NOT applicable for Washer/Dryer Combos.
1
Gently press the top part of the outer cover (A) to open, located at the bottom of the dryer.
2
Unlock the levers (B).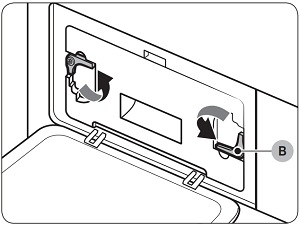 3
Remove the inner cover (C).
4
Clean the heat exchanger with the provided cleaning brush, OR a vacuum cleaner with a brush attachment. Take care not to bend or damage the heat exchanger fins when cleaning. This may lead to a decrease in drying performance.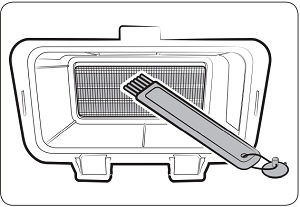 CAUTION:

To avoid physical injury and burns, do not touch or clean the heat exchanger with your bare hands
Do not use water to clean the heat exchanger
Do not bend or damage the heat exchanger fins when cleaning
5
Clean the inner cover with a smooth damp cloth.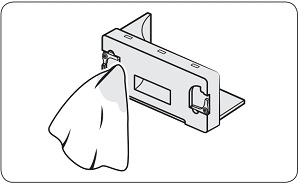 6
Reinsert the inner cover to its original position and the lock the inner cover by using the levers.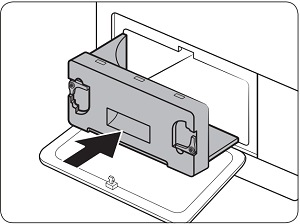 7
Close the outer cover, and make sure the levers are locked