Connect SmartThings to your Samsung Washing Machine
Last Update date :
Sep 22. 2021
 Please Note: The information on this page is for Australian products only. Models, sequences or settings will vary depending on location and/or where the product had been purchased. To be redirected to your local support page please click here.
Connecting SmartThings mobile to your washing machine lets you control your washer from anywhere. SmartThings offer many features, such as Creating a Laundry Recipe that is tailored to the items you are washing to give your clothes the best possible care.
Simply follow the guide below to connect the SmartThings app to your compatible washing machine so that you are able to enjoy all of the features of connected living that Samsung products have to offer.
Note: To check which washing machine models are compatible with the SmartThings app, please refer to the "compatible devices" section of the SmartThings page.
1
Open the SmartThings app on your phone.
2
Press the '+' icon on the SmartThings home screen followed by Add device.
3
Select the Washer icon from the list of appliances.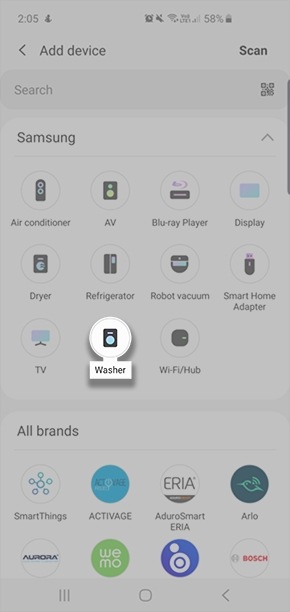 4
On the next screen, press Start.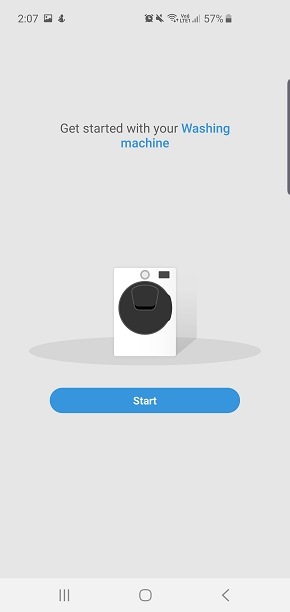 5
Choose the location and room where your device is located. You can add a new room or location if needed. Your appliance will show in that location and room after setup is finished.
6
Turn on your washing machine, then press and hold the SMART CONTROL button for more than 3 seconds until AP appears. This gets your device ready to be discovered by SmartThings. Once it's ready, you'll be taken to the next step.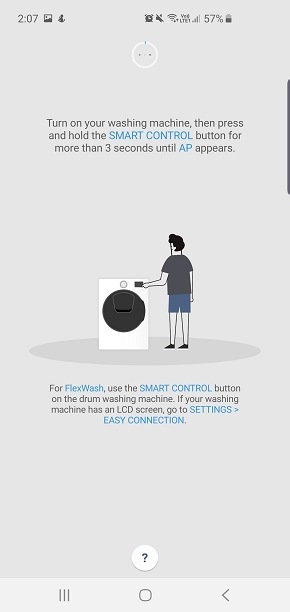 7
Your phone will now start connecting to your washing machine. Make sure your phone is near your washing machine so they can connect.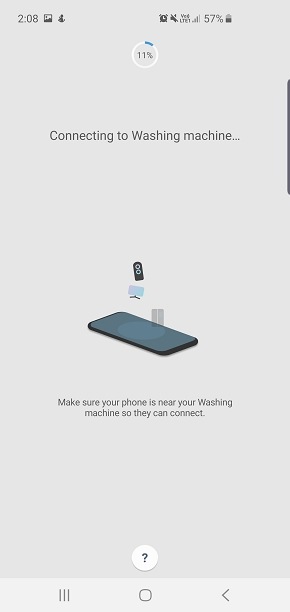 8
You will now need to select the Wi-Fi network your washing machine will be using.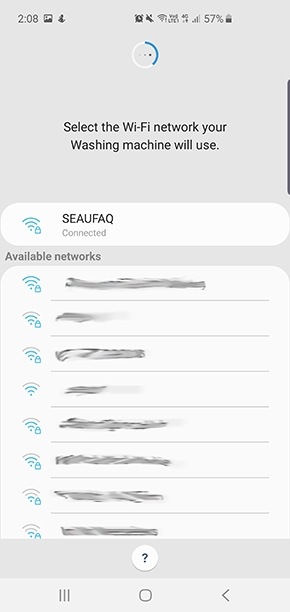 Note: Your washing machine and device must be using the same Wi-Fi network to setup.
9
The washing machine will now start registering to your Samsung account.
10
You have now successfully connected the SmartThings app on your phone to your washing machine.
Please refer to our User Manual and Guides to confirm if this function is available on your Samsung Washing Machine.
For further support, please contact us on 1300 362 603 or reach out to us via Chat Support.