Connect SmartThings to your Samsung Washing Machine
Last Update date :
Aug 31. 2023
Please Note: The information on this page is for Australian products only. Models, sequences, error codes or settings will vary depending on location and/or where the product had been purchased. To be redirected to your local support page please click here.
The SmartThings App conveniently controls and manages smart home appliances and Internet of Things (IoT) devices with a smartphone. From the outside, you can monitor and control the status of various devices, such as smart devices, home appliances, TVs, speakers, etc. registered on the server. It is a next-generation platform service that will unify Samsung's products as an open source platform that can connect not only our products but also other IoTs.
NOTE: The SmartThings App is available on Android and iOS devices. A Wi-Fi connection and a Samsung account are required. Data fees may apply.
Before connecting your smartphone with your washing machine, ensure that the following requirements are met:
checking the requirements for connection

Android

iOS (iPhone)

OS

Android 6.0 or more

iOS 10.0 or more

Device Type

Smartphone, Tablet

iPhone 6 or more, iPad

RAM Size

2 GB or more

2 GB or more

Support resolution

1280*720(HD)

1920*1080(FHD)

2560*1440(WQHD)

1334*750

1920*1080

App preload criteria

RAM 2 GB or more

Bluetooth profile 4.0 or higher

Terminal capable of Wi-Fi mirroring

RAM 2 GB or more

Bluetooth profile 4.0 or higher

Terminal capable of Wi-Fi mirroring
Note: 
All the functions and step descriptions related to the SmartThings App differ depending on the software version.
When using mobile data, costs may be incurred depending on the downloads and wireless communication between the devices.
Available technologies and functions may vary depending on the country, service provider, network environment, or product.
Please ensure your washer is a compatible model. You can check this by visiting the SmartThings Website (scroll down a little and click the 'Compatible Devices' icon).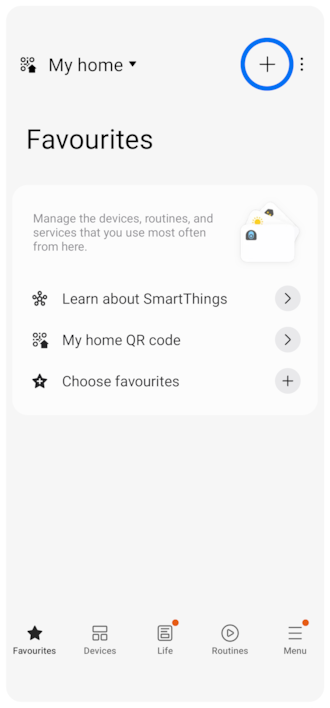 1. Open the SmartThings App, and tap the '+' (plus sign) on the top right to add a device.
2. Then, select 'Add device'.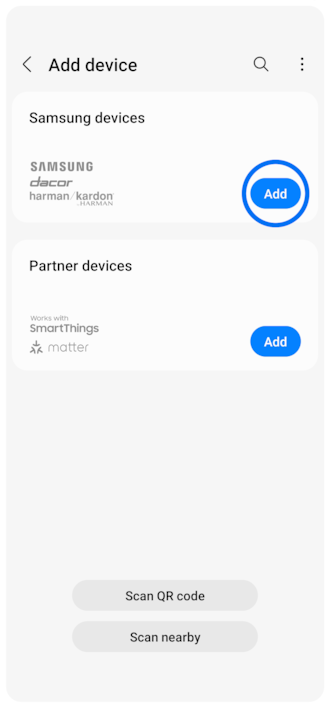 3.. Select 'Add' under 'Samsung devices'.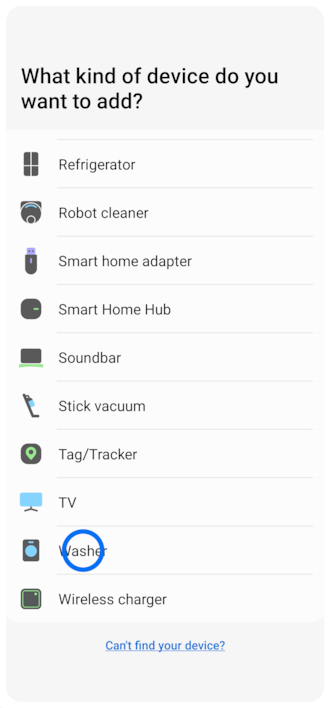 4. Scroll through the device types and select 'Washer'.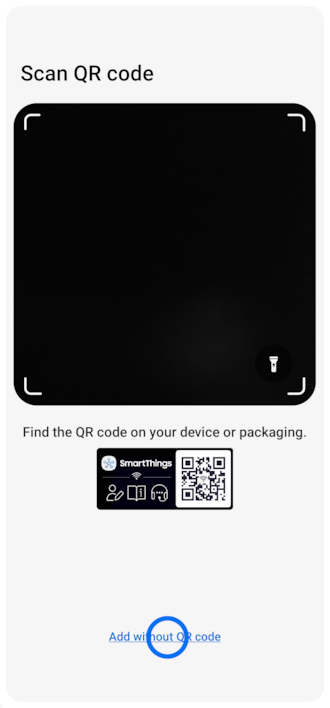 5. If your washer has a QR Code, use the camera to detect it. Otherwise, tap 'Add without QR code'.
6. Press and hold the 'Smart Control'
button on your Washing Machine for 3 seconds until AP appears on the display.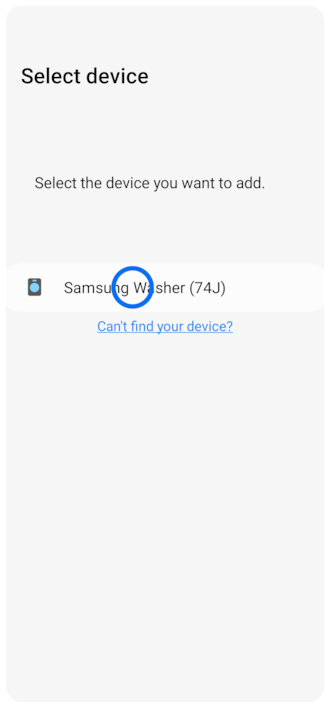 7. Once detected, tap on your Washing Machine.
8. Allow SmartThings to connect to your Washer. If a pop-up occurs, tap 'Connect'.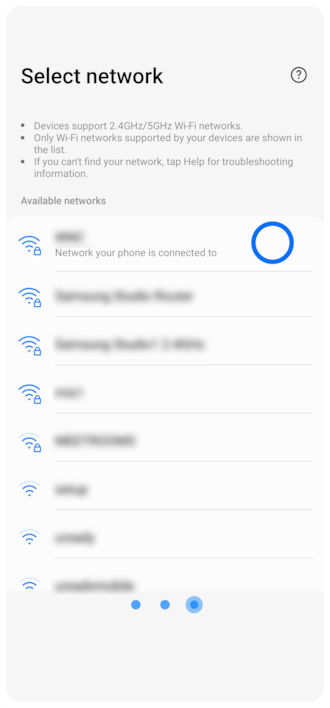 9. Select the Wi-Fi you want to connect your Washing Machine to.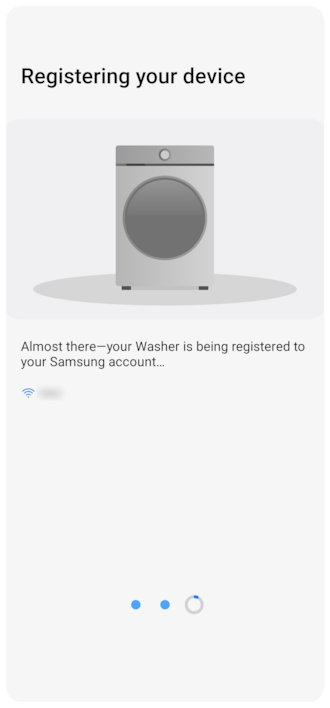 10. Wait for SmartThings to register your Washer with your Samsung account.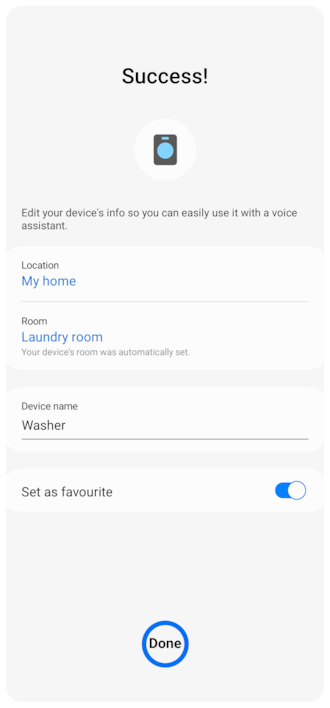 11. Edit the Location, Room, Device name, or set as favourite. Once finalised, tap 'Done'.


NOTE: Settings may vary by phone and software version. 
Please answer all questions.