Setup Laundry Planner on Samsung Washer
Last Update date :
Aug 18. 2021
 Please Note: The information on this page is for Australian products only. Models, sequences, error codes or settings will vary depending on location and/or where the product had been purchased. To be redirected to your local support page please click here.
Can't trust the kids to start the load of washing before you get home? Or want to have the cycle finish at a certain time just as you arrive finish work? You can easily create a Laundry Planner to conveniently start washing your clothes to finish at a particular time. Follow these quick and easy steps to setup a Laundry Planner using the SmartThings app.
Note: Before creating your own Laundry Recipe:
Ensure you have added your compatible smart washing machine through the SmartThings app (scroll down to find the "compatible devices" option to check) 
Activated Smart Control on your washing machine, and both the washing machine and smartphone are connected to the same WiFi network
1
Head into the SmartThings app
2
Select your connected Samsung Washing Machine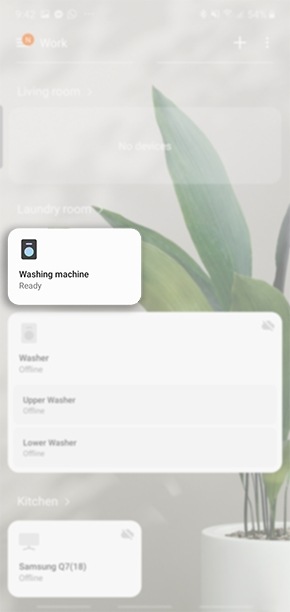 Note: You may be prompted to download an add-on to use all the features of your washing machine. This may take some time depending on your internet connection. Once the add-on is downloaded, you will need to re-select your washing machine.
3
Select Laundry Planner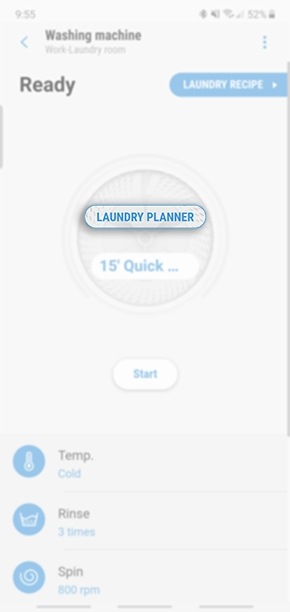 4
Tap on End Time and choose the time you would like your washing to complete its cycle
5
Choose a recommended cycle, then tap Start to begin washing.
6
If for some reason you need to pause and resume a cycle you can easily do so when viewing the washing cycle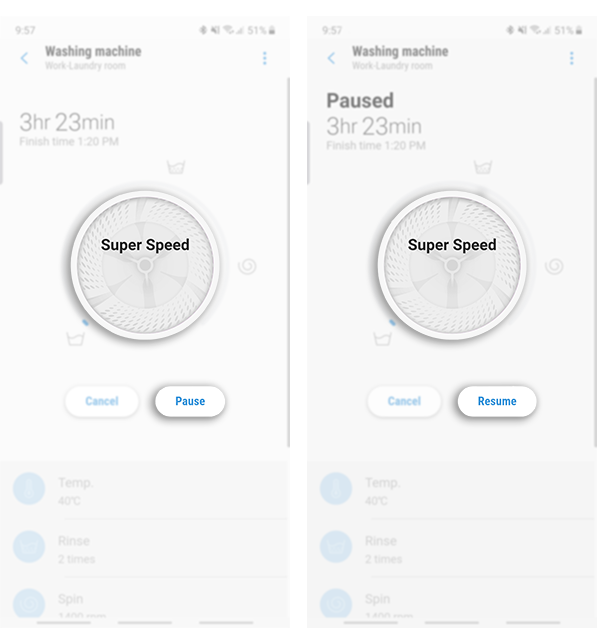 Please refer to our User Manual and Guides to confirm if this function is available on your Samsung Refrigerator.
For further support, please contact us on 1300 362 603 or reach out to us via Chat Support.