Connecting your AirDresser to SmartThings
Last Update date :
Sep 06. 2023
Please Note: The information on this page is for Australian products only. Models, sequences, error codes or settings will vary depending on location and/or where the product had been purchased. To be redirected to your local support page please click here.
Connecting your AirDresser to the SmartThings App allows you to do more things than just setting a time for it to start. You are able to choose which program you would like to use, setup laundry recipe and even download more programs for your AirDresser.
Usually, when you open your SmartThings App, it will detect the airdresser automatically and initiate the connection process. However, if it does not initiate automatically for you, you can follow the guide below.
Before getting started, please ensure that your smartphone is connected to Wi-Fi , and that the SmartThings App is installed. You will also need to setup a Samsung Account if you have not yet already.
NOTE:
The SmartThings App is available on Android and iOS devices. A Wi-Fi connection and a Samsung account are required. Data fees may apply.
To connect SmartThings to your AirDresser, you must connect your AirDresser to the same WiFi network through the SmartThings App as your device.
SmartThings is not available on the BESPOKE DF60A8100HG model.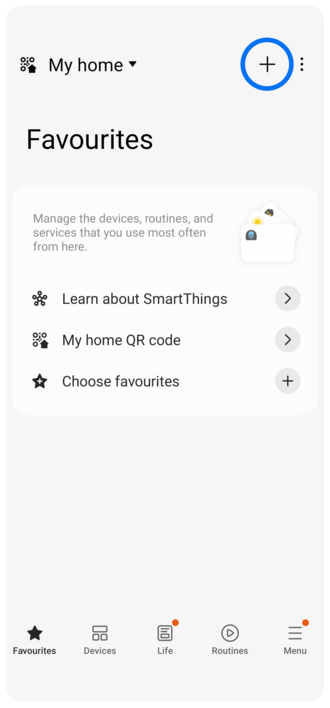 1. Open the SmartThings App and tap on the '+' in the top right corner.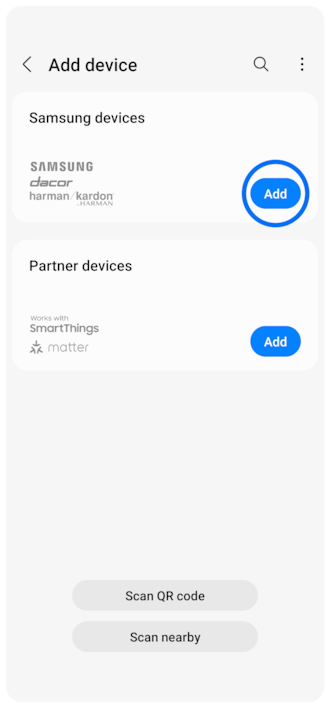 3. Under 'Samsung devices', select 'Add'.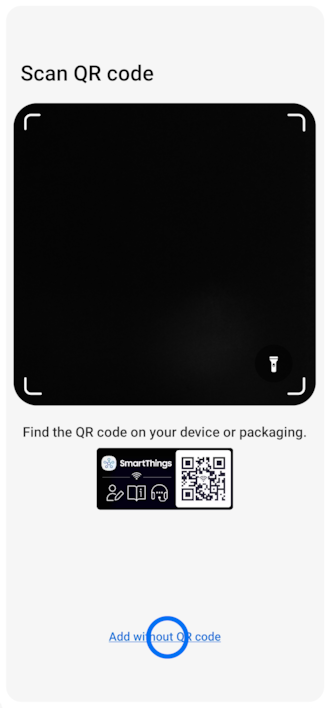 5. If your washer has a QR Code, use the camera to detect it. Otherwise, tap 'Add without QR code'.
6. On your AirDresser, press and hold the 'Smart Control' button for at least 3 seconds until 'AP' appears.
7. Once detected, select your AirDresser.
8. Allow SmartThings to connect to your AirDresser. If a pop-up occurs, tap 'Connect'.
9. Select the Wi-Fi you want to connect your AirDresser to.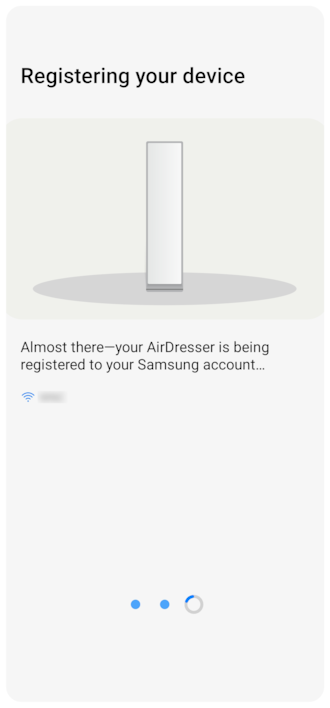 10. Wait for SmartThings to register your AirDresser with your Samsung account.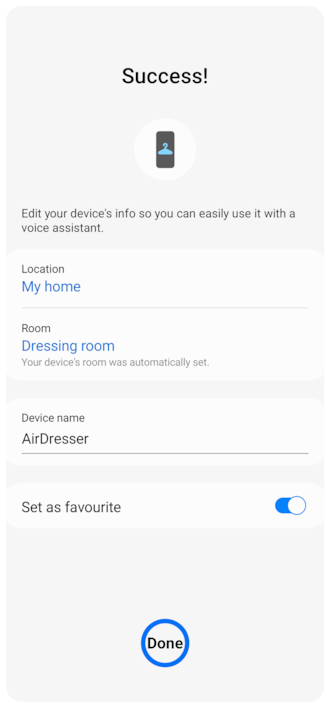 11. Edit the Location, Room, Device name, or set as favourite. Once finalised, tap 'Done'.

NOTE: Settings may vary by phone and software version. 
Please answer all questions.