AirDresser – Care Recipe
Last Update date :
Oct 13. 2021
Please Note: The information on this page is for Australian products only. Models, sequences, error codes or settings will vary depending on location and/or where the product had been purchased. To be redirected to your local support page please click here.
Once you have connected the SmartThings app on your smart device to the AirDresser, you are able to then use plenty of features, and one of those features is Care Recipe.
With Care Recipe, you will choose from a list of items that will be in your AirDresser and then you will be provided with the best cycle to use from the items you have chosen.
Follow the instructions below on how to use Care Recipe.
1
Open the SmartThings app, go to Devices and select the AirDresser.
2
Select Care Recipe.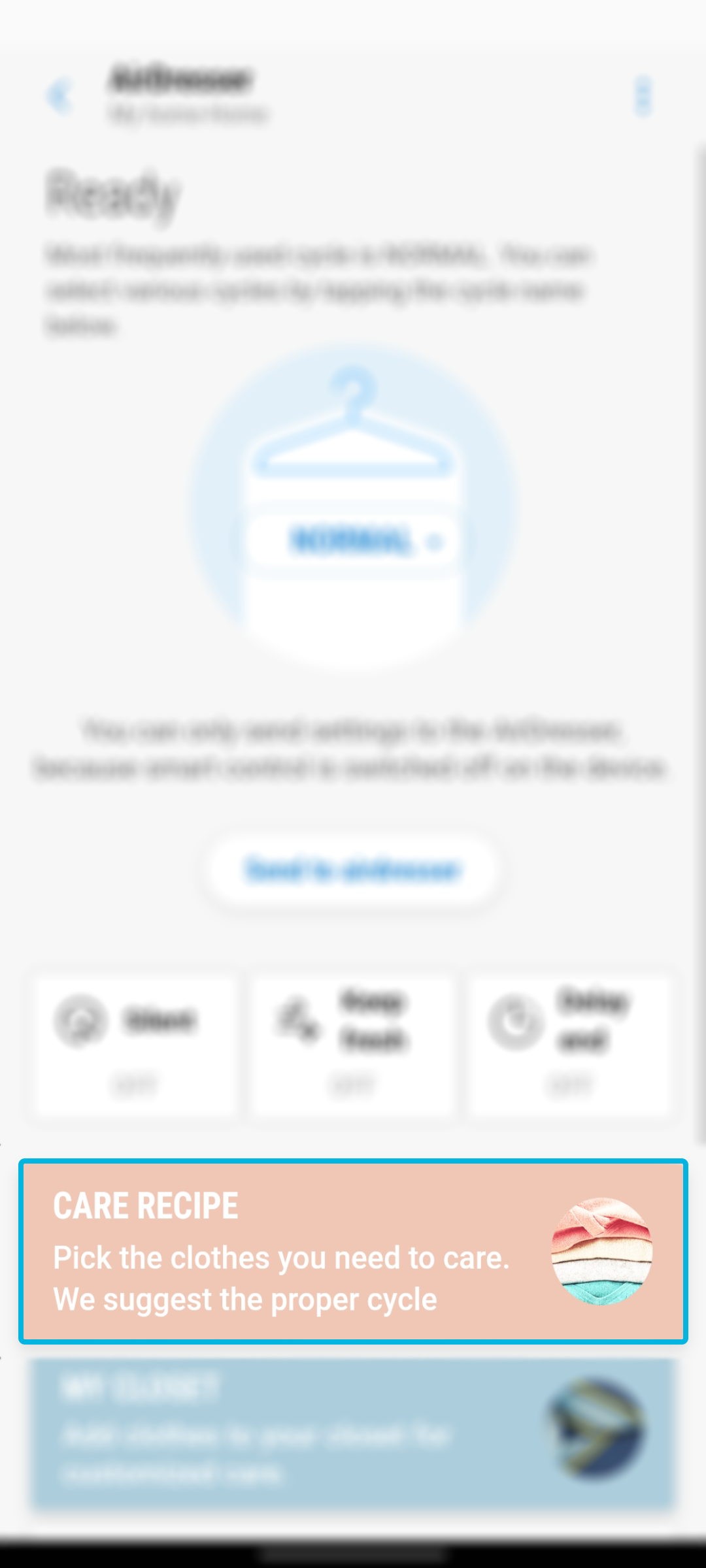 3
You will be given plenty of options to choose from that best suits your items. Scroll through, and once you have chosen press NEXT.
4
You can choose to have the Silent and Keep Fresh option on or off. Once done, select 'Get Recipe'.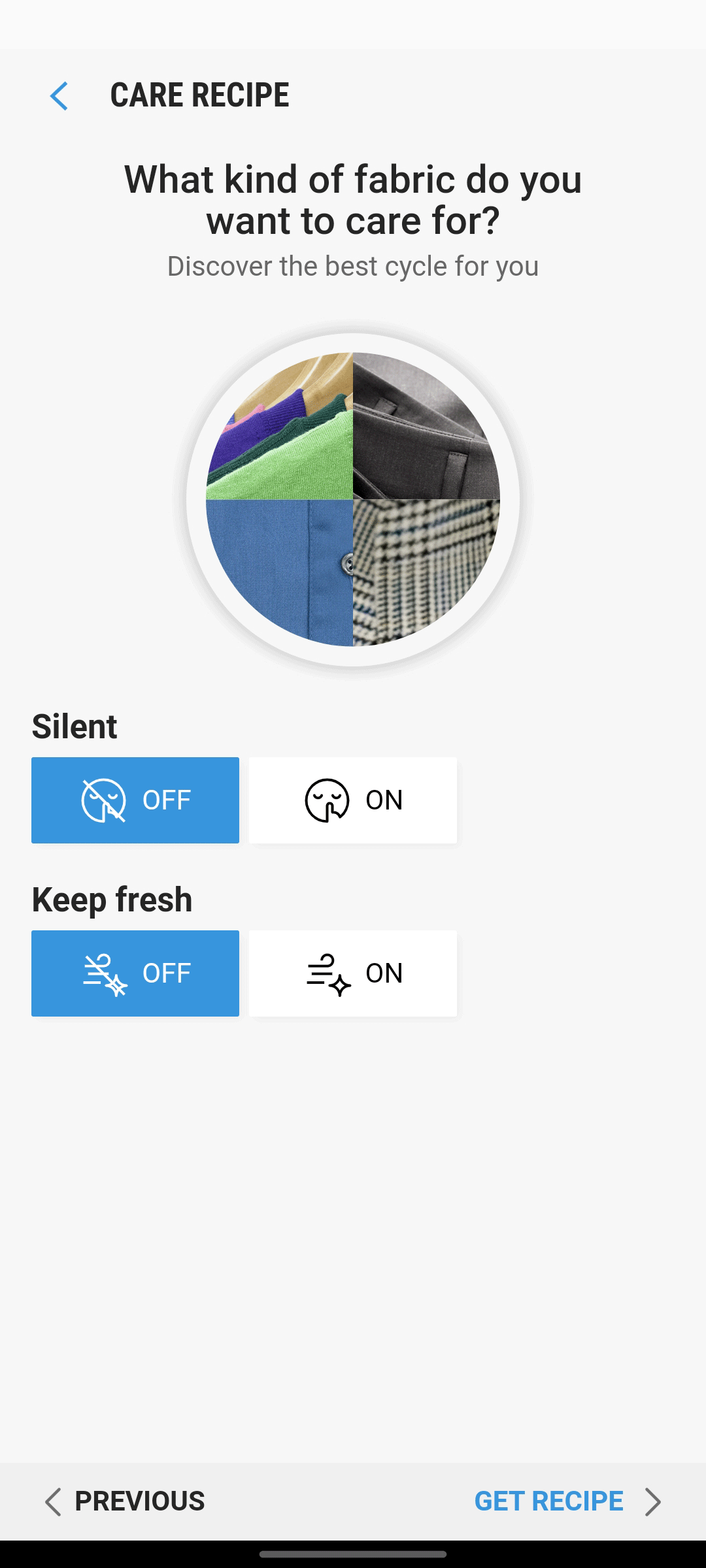 5
You will be given the recommended cycle to use based on your choices. If you wish to go ahead and use the recommended cycle, select 'Send to Airdresser'.
6
An information box will appear on the next screen stating the cycle has been sent to the AirDresser and to press start to begin the cycle.