Where are the filters located on my Air Conditioner and how do I clean them?
Last modified :
Mar 28. 2019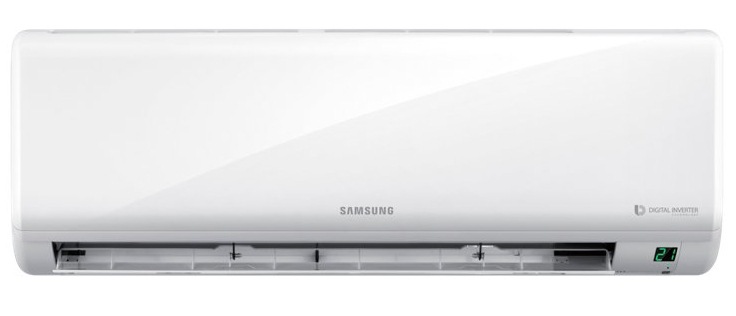 Periodically you will need to clean your Samsung Air Conditioner. For standard use, it generally needs to be cleaned once a month. There is a page dedicated on how often you need to clean the air filter and other components.
CAUTION
Before you start cleaning your indoor unit, be sure to turn off the auxiliary power.
Once you have opened the grill of your air conditioning unit, be sure to hold the grill up with one hand to prevent it from falling onto you.
1
Detaching the air filter.
Press the Push buttons on the panel, then open the grill.
Press the Push signs, which are the downward facing arrows, on the air filter.
Grab the handle of the air filter and pull it out from the indoor unit with your hand.
2
Cleaning the air filter.
Clean the filter with a vacuum cleaner or soft brush.


If the build up of dust is too heavy, then rinse it with running water and leave it in a well ventilated area to dry.
Note:
Do not clean the filter with a hard brush or other cleaning utensil. This may damage the filter.
If the filter dries in a humid area or an area that is not well ventilated, it may produce offensive odours. If this happens, clean it again and dry it in a well ventilated area.
3
Reassembling the air filter.
To assemble the air filter, proceed in reverse for the removal of the air filter.
4
Resetting the air filter.
After cleaning and reassembling the air filter, be sure to reset the filter-cleaning reminder as below:
For indoor units with the wired control, press the Filter Reset button.
For indoor units with the wireless remote control, press the Options button (right arrow) and the press the Set button.
If you require more information, you can download the user manual from our Manuals & Downloads page. Otherwise, please get in touch with our Samsung Care experts on 1300 362 603 (Toll Free in Australia) or contact our Live Chat Australia team.
Did not find what you're looking for? We're here to help.
Face-to-Face Support

In-Store Support
Create a booking to see one of our friendly Samsung staff members at one of our Samsung Retail Stores.
Contact Us