Using the 3D Scanner on my Samsung Phone
Last Update date :
Oct 20. 2020
Create fun 3D images with your Galaxy Note10+, Note10+ 5G, S20+ and S20 Ultra by capturing an object using the 3D Time of Flight (ToF) depth camera. Simply download 3D Scanner on your on your compatible Galaxy phone to begin creating your very own 3D models.
Follow the below guide the learn how to use the 3D Scanner feature on your Galaxy phone.
Please Note: The 3D Scanner is only available on the Galaxy Note10+, Galaxy Note10+ 5G, S20+ & S20 Ultra. Functionality may differ depending on various factors including shooting conditions - being outdoors, object characteristics - object is too large, too small, highly reflective or extremely dark. The measurement range is approximately in between 20x20x20 (cm) by 80x80x80(cm).
1
Launch your Camera app
2
Swipe through the camera modes and select MORE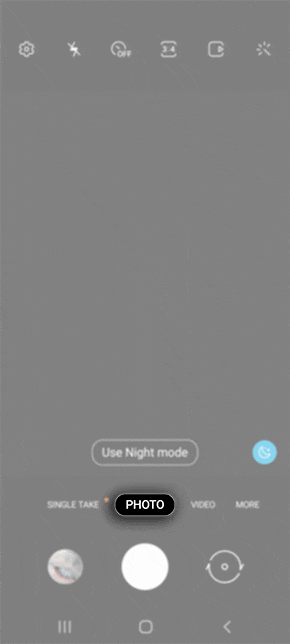 3
Select Bixby Vision
3
Agree to the Pop up Permissions.
4
Under Apps select 3D Scanner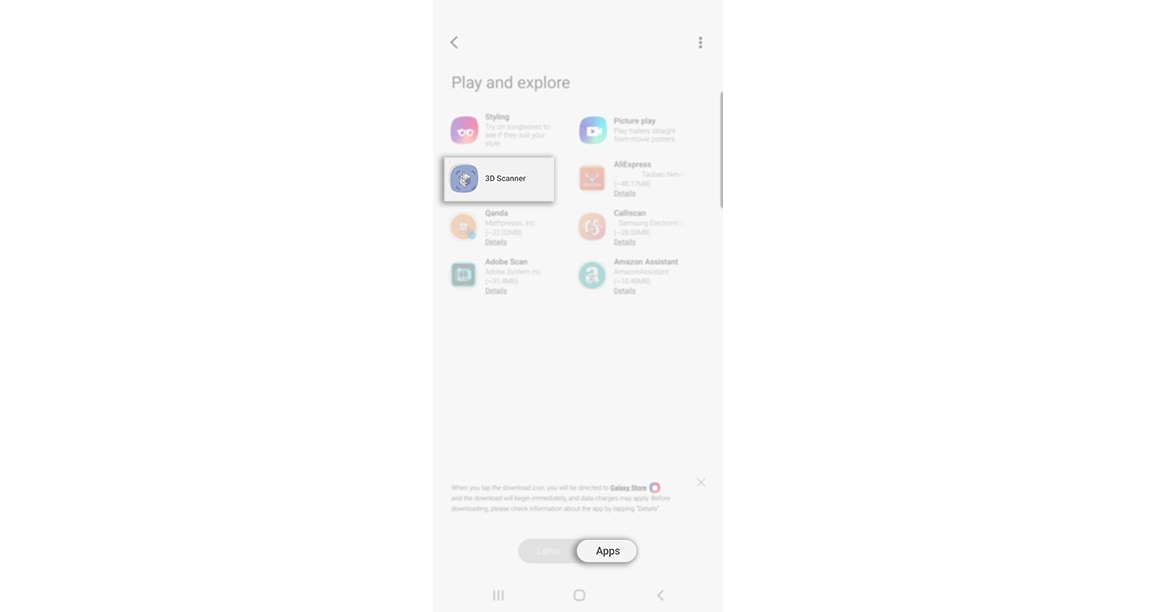 5
Download and Open 3D Scanner.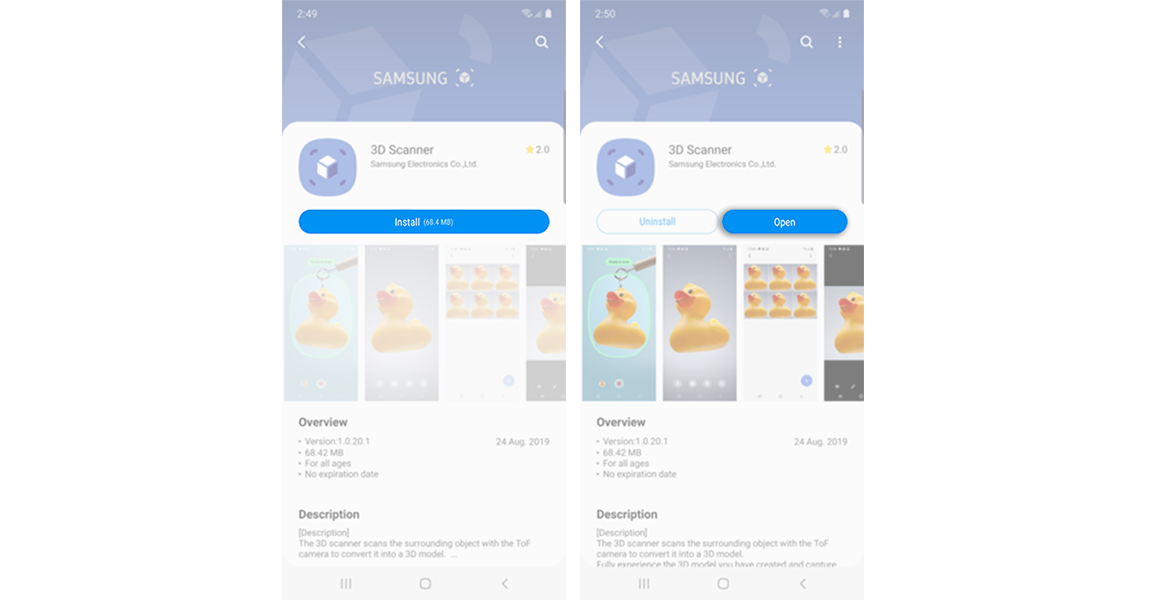 6
Tap the record button when you have the object within the guided lines.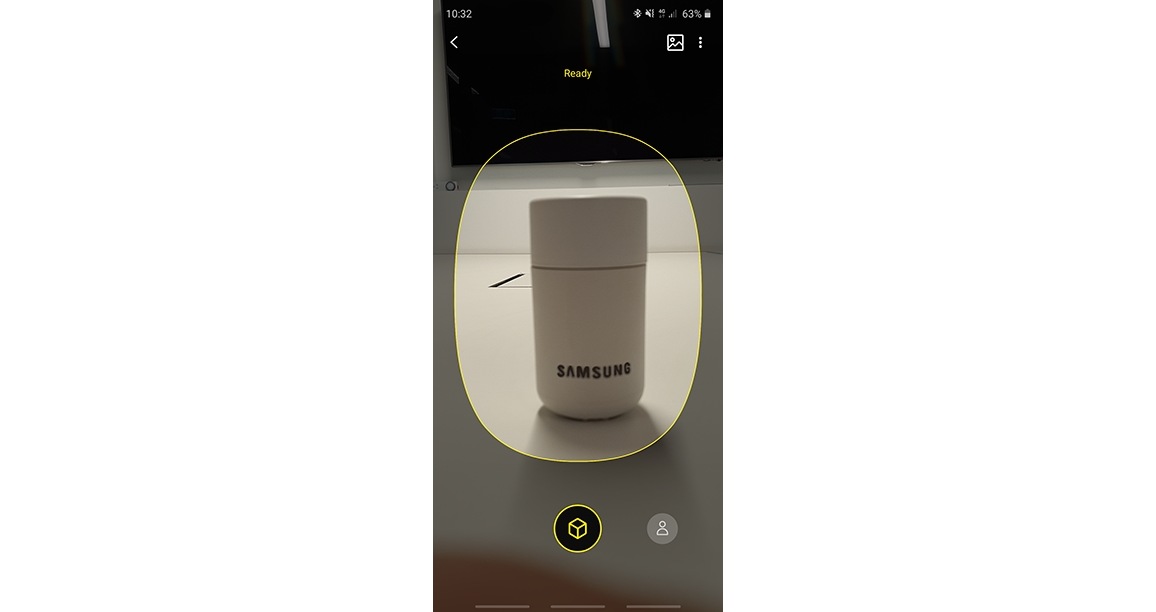 For best results, scan things that are at least 20cm tall and aren't dark, transparent or reflective. Also make sure there's nothing else nearby that could be scanned by mistake. Ensure you hold your phone 20 - 80cm away from what you want to scan.
7
Slowly circle around the object ensuring you scan all areas indicated in blue. Once complete, tap on the stop button.
8
Once the model is complete, you will be able to view the completed 3D scan where you can convert to AGIFs and create videos or images with other objects or people.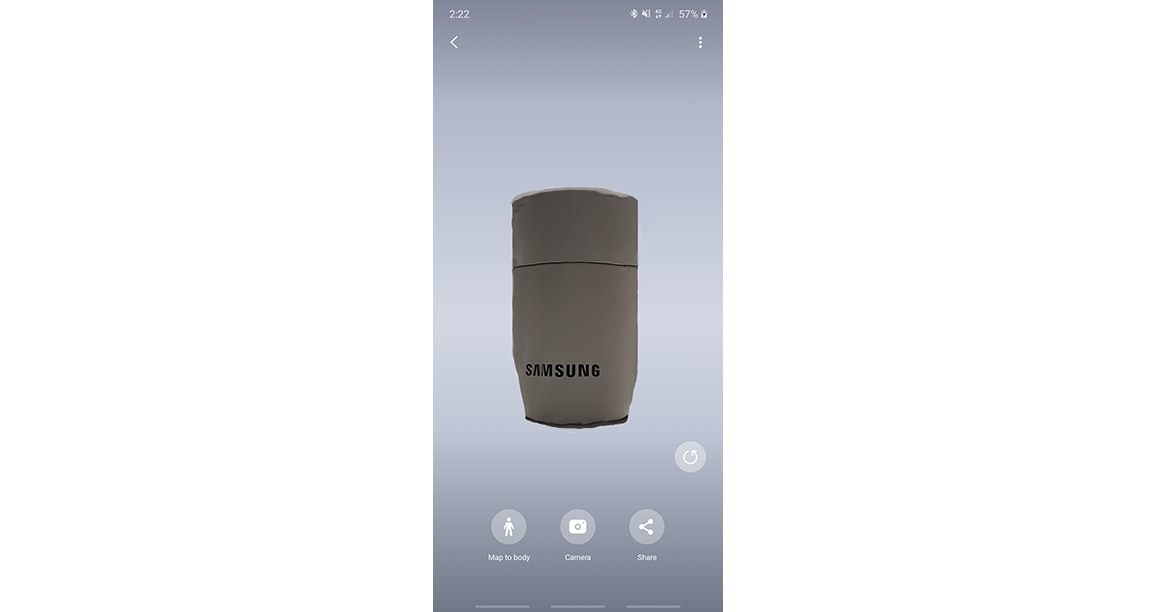 You can easily transfer you 3D scan to your PC to further edit, simply connect your Galaxy phone and PC using a Samsung approved cable then drag and drop the zipped file onto your desktop or downloads on your PC. Ensure you have unlocked your Galaxy phone and allowed permissions to access your data saved on the device.
1
Open up File explorer and select your Galaxy phone
2
Select the 3D Scanner folder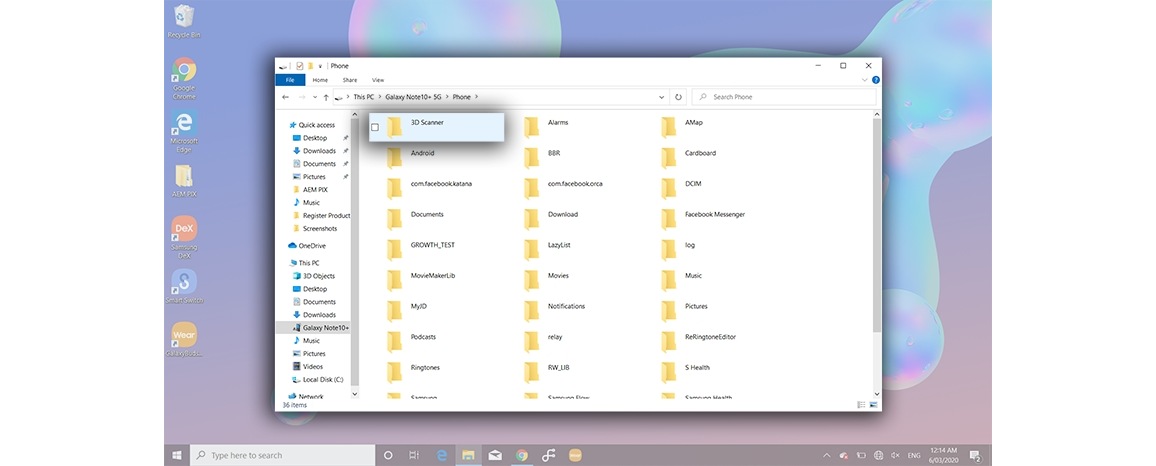 3
Right click zipped folder and select Extract Files
4
Once the files have been extracted double click the 3D Object file to open
5
If you have a program that support 3D Oject files you will be able to view and edit your 3D scan