How do I enable Wi-Fi Calling on my Samsung phone?
Last Update date :
Sep 21. 2023
Use Wi-Fi to make and receive calls anywhere without having to connect to a mobile network. Once you have enabled Wi-Fi calling, ensure you are connected to a strong Wi-Fi connection in order to call a contact. You can also enable Wi-Fi Calling via your Settings > Connections > Wi-Fi Calling.
Please Note: Wi-Fi calling will be subject to availability depending on your network provider. This guide is designed for Australian variant Galaxy devices, if you have an international device and require further support click here to get in touch with your Samsung subisdary. 
1
Swipe down on the screen to access your Quick Settings and tap on Wi-Fi Calling to enable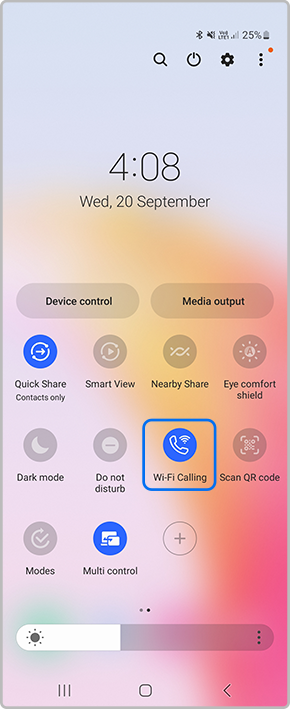 2
Select the word Wi-Fi Calling for more settings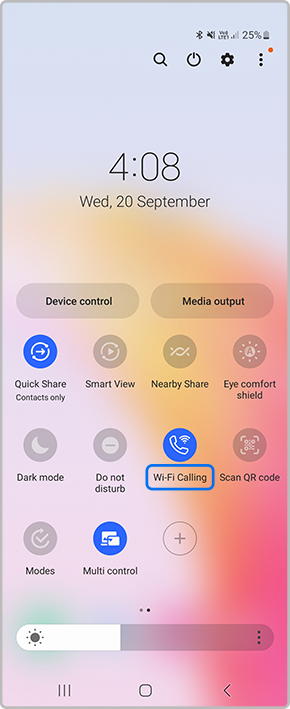 3
Then choose between Wi-Fi preferred or Mobile network preferred then tap on Done
4
Launch the

Phone app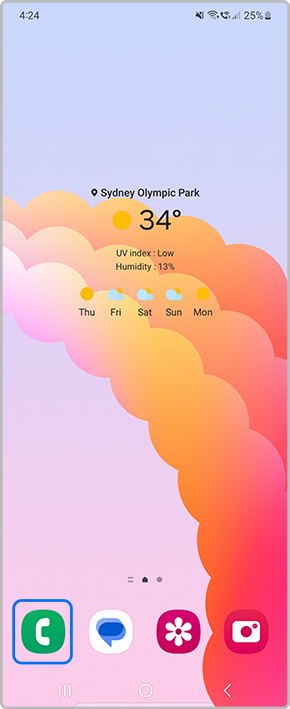 5
Select a contact to call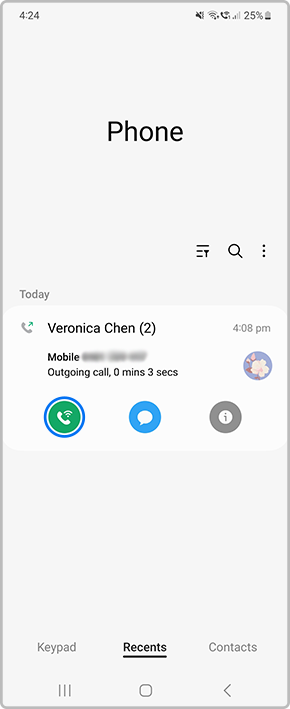 6
When Wi-Fi Calling is enabled and a mobile network cannot be found you will notice
appear above the contact you are calling. If a network has been found you will be able to view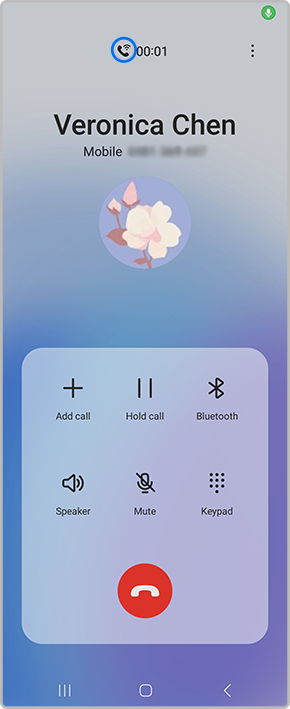 Please answer all questions.