How do I Hide & Unhide Albums in my Gallery?
Last Update date :
Apr 08. 2021
Are you mysteriously missing albums that you don't remember deleting? Perhaps you've accidentally hidden the Album? Follow the below guide to learn how to Hide and Unhide albums saved in your Gallery app. If you would like to completely remove certain albums or pictures from your Gallery out our guide Moving or Copying Files into Secure Folder.
Please Note: This guide is designed for Australian variant Galaxy devices, if you have an international device and require further support click here to get in touch with your Samsung subsidiary. Screenshots were captured from a Galaxy Note10+ 5G operating on Android OS Version 10.0 Q), settings and steps may vary depending on your Galaxy device and software version.
1
Launch the
Gallery app
2
Select Albums
3
Tap on

4
Select Hide or Unhide albums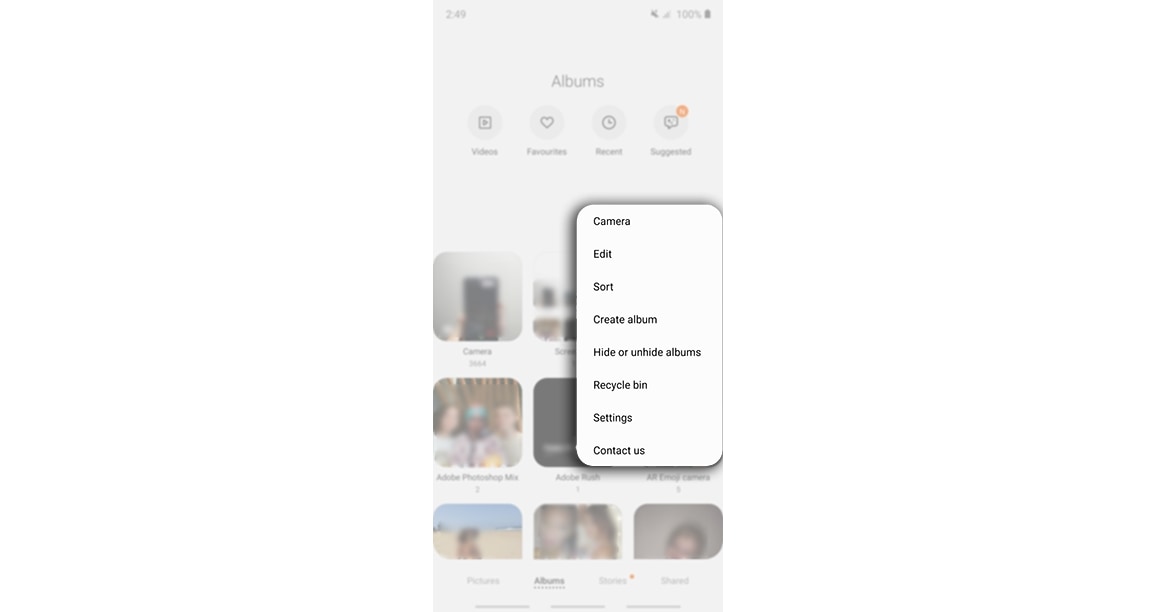 5
Toggle on/off the albums you would like to hide or unhide