Stop Sharing Photos via Link Sharing on my Samsung Phone
Last Update date :
Oct 15. 2021
Are you noticing your photos are being sent as a web link when sharing via the text message app? If you want to disable this function and solely share the photo as an MMS, follow the below guide for step by step instructions.
Please Note: This guide is designed for Australian variant Galaxy devices, if you have an international device and require further support click here to get in touch with your Samsung subsidiary. Screenshots were captured from a Galaxy Note20 operating on Android OS Version 10.0, settings and steps may vary depending on your Galaxy device and software version.
1
Launch the

Message app
2
Tap on any existing conversation or create a new message
3
Tap on

4
Select

to enable or disable Link Sharing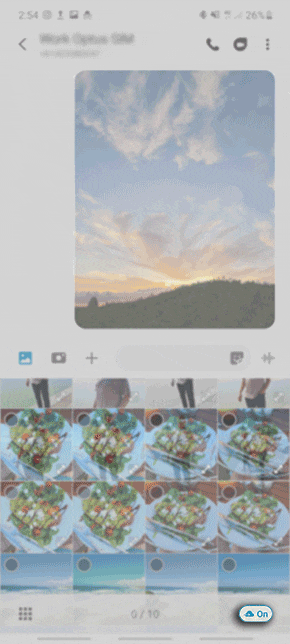 5
Once disabled you will then be able to select an image to send via MMS
We would love to know your feedback to help us improve. Please click submit to tell us what you think.
Please answer all questions.