Moving Audio Files into the Notification Folder on my Samsung Phone
Last Update date :
Oct 16. 2020
Have a few downloaded audio files that you would like stored in your Notification folder to use as a Message Tone or Notification Tone? Follow the below guide for step-by-step instructions. Once you have saved your downloaded Audio File in the Notification folder check out our guide Customising the Ringtone on my Samsung Phone for more info on setting the tone for your preferred Notification.
Please Note: This guide is designed for Australian variant Galaxy devices, if you have an international device and require further support click here to get in touch with your Samsung subsidiary. Screenshots were captured from a Galaxy Note20 operating on Android OS Version 10. (Q), settings and steps may vary depending on your Galaxy device and software version.
1
Launch the

My Files app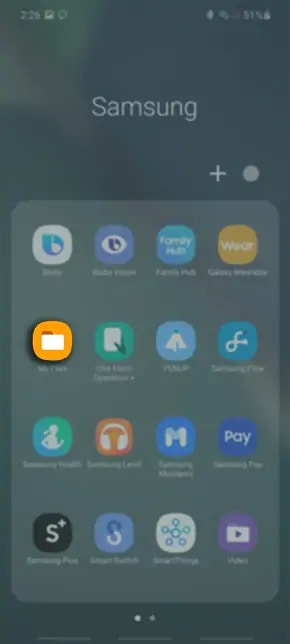 2
Tap on Audio
3
Select Download
4
Long press a song to highlight
5
Choose to Move or Copy the audio file
6
Head back to the My Files main page and select Internal Storage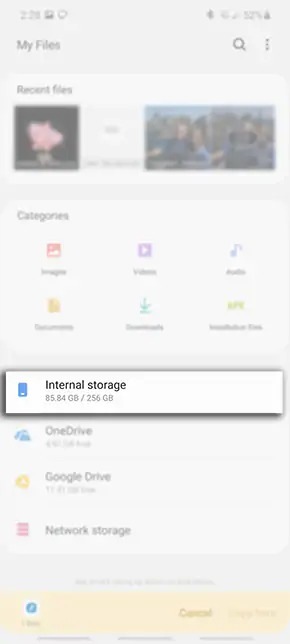 7
Scroll down the page and select Notifications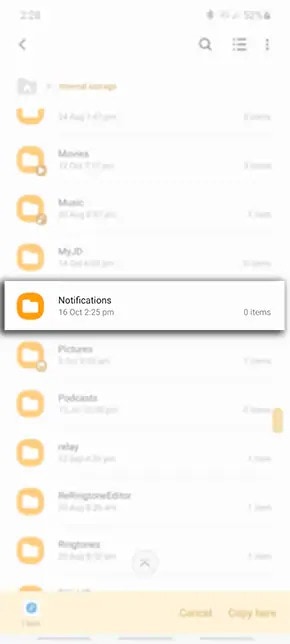 8
Tap on Copy here
9
Once the file has been copied or moved to the Notifications folder, you will be able to set this tone for any Notification reminder
Please answer all questions.