Transfer files to microSD on Samsung devices
Last modified :
Feb 04. 2019
If you have a Samsung phone or tablet that takes a microSD card you will be able to free up some storage space on your device by moving files across to the SD card. Photos, videos and other documents can slow down your device if the internal storage fills up too much. Check out the video on How to insert a SIM or SD Card for a step-by-step guide to add an SD card to expand your storage. The steps below will help you move the files across once you have a microSD card added to your phone or tablet. There's also a page on Transfer Files From an SD Card to my device which is similar to the process explained on this page, only in reverse, if you need to save content from a memory card to your phone.
If you're looking to back up ALL the content on your phone to an SD Card, see the page on Back up a Samsung phone to SD card which has a step-by-step guide on using the Smart Switch app to save a back up of your phone to external storage.
Save Files to a microSD card:
1
Open the My Files app
2
Find the files you want to move to the microSD card
3
Long press a single file to bring up the radio buttons on the left hand side. Select all the files you wish to transfer.
4
Select the 3 dot menu button and tap Move.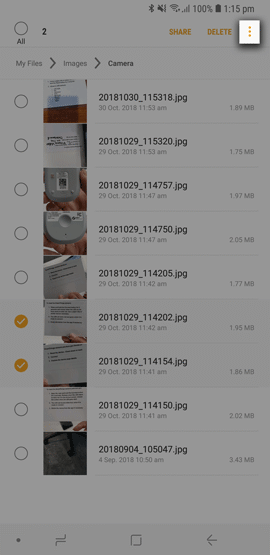 5
Select the SD Card option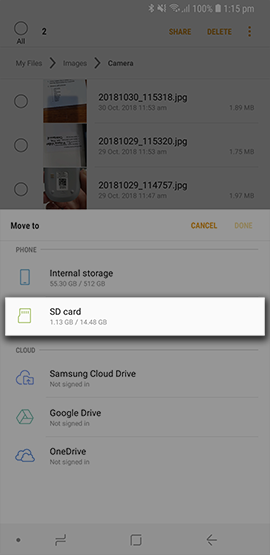 6
You'll be able to Create a New Folder or select Done to send the files to the SD Card.
7
The files will then show in the new location on the SD Card.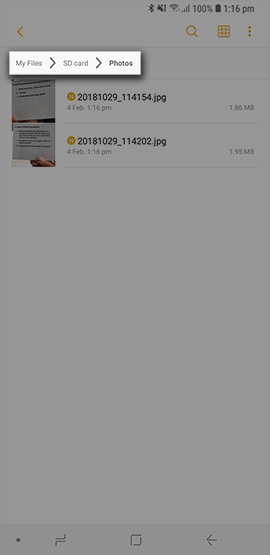 Did not find what you're looking for? We're here to help.
Call
For all Mobile device enquiries
1300 425 299
1300 GALAXY

24 hours / 7 days a week
Toll Free in Australia
For all other product enquiries
1300 362 603

24 hours / 7 days a week
Toll Free in Australia
From overseas
+612 8293 5712

24 hours / 7 days a week
Face-to-Face Support

In-Store Support
Create a booking to see one of our friendly Samsung staff members at one of our Samsung Retail Stores.
Contact Us