Using Nearby Sharing on my Samsung Device
Last Update date :
Mar 14. 2023
Want to easily share content from your Galaxy devices without having to uninstall any extra third party applications? Use Nearby Sharing - simply enable your Bluetooth, Location and Wi-Fi settings on both devices to quickly photos, videos, documents and even links. Follow the below guide for step by step instructions.
Please Note: This guide is designed for Australian variant Galaxy devices, if you have an international device and require further support click here to get in touch with your Samsung subsidiary. This setting is only available on Galaxy devices operating on Android OS Version 10.0 (Q).
1
Launch the app the file is stored - this can include the My Files app, Voice Recorder, Gallery, Contacts and even the Samsung Notes app
2
Long press the file you would like to share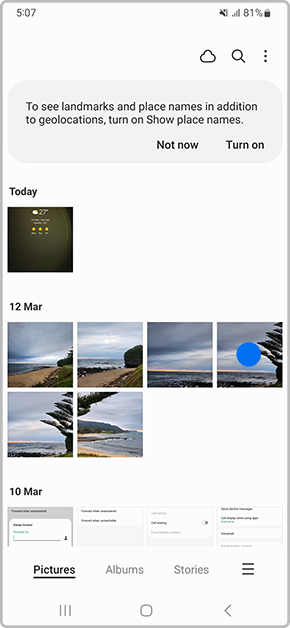 3
Tap on Share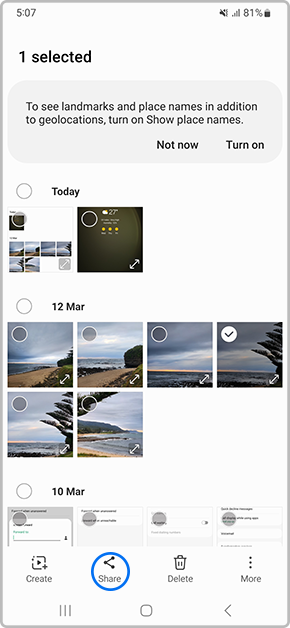 4
Select

Nearby Sharing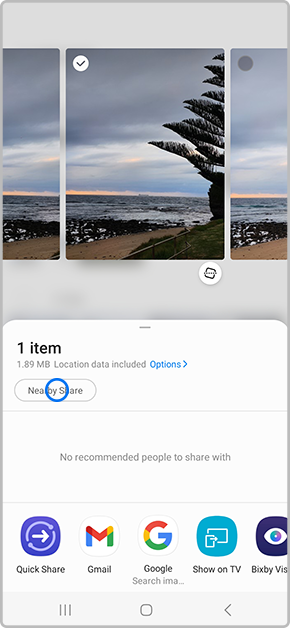 5
On the Receiving device a popup message should appear on the top of the screen, tap on the notification to become visible to the sending device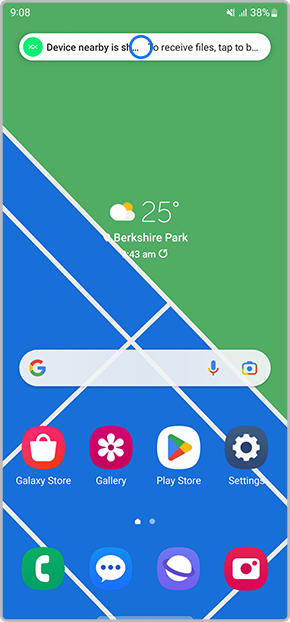 If this popup message doesn't appear, you can alternatively swipe down to access your Quick Panel > Tap on Nearby Share or head into your Settings > Google > Device Connections > Nearby Share > Toggle on.
6
Select the Receiving device name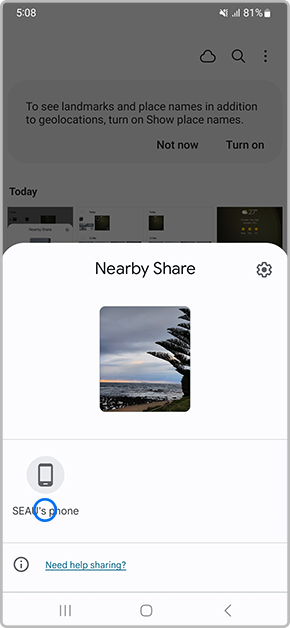 7
A secure connection ID will then be sent between your Galaxy devices. Ensure you Accept the connection on the Receiving device to start sharing files.
8
Once the files have been shared to your receiving Galaxy device, you will be able to access the file from the My Files app or the specific app it was originally stored in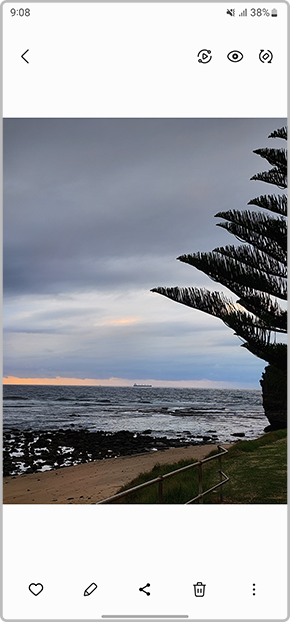 Change Device Visibility
1
Swipe down on your screen to access your Quick Panel and long press Nearby Share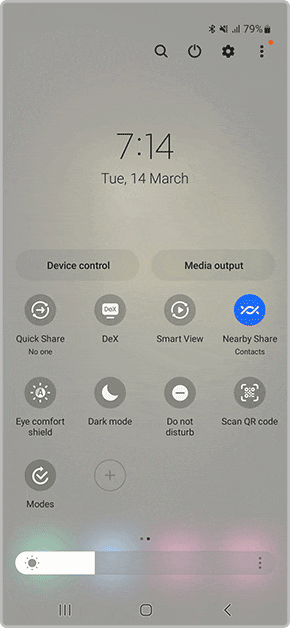 2
Tap on the Nearby Share settings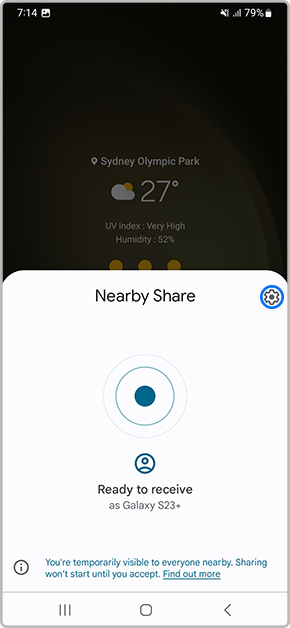 3
Select Device visibility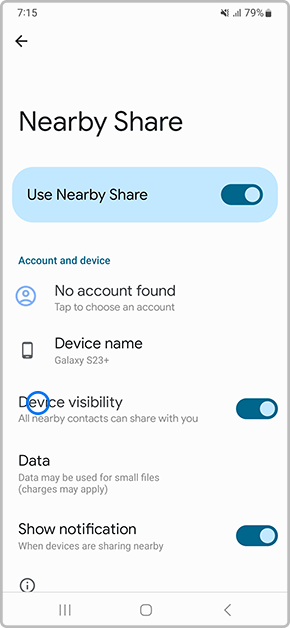 4
Choose your preferred Device visibility setting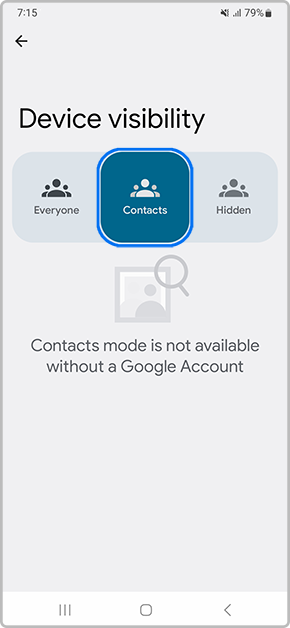 Troubleshooting
If you have having issues sharing content via Nearby Share there are a few troubleshooting steps to try. Follow the below for more information.
1
Check that both devices have enabled the Bluetooth, Wi-Fi & Location settings.
2
Bring both devices close together (within 30cm from each other)
3
Turn Flight mode on then off.
4
Try Restarting both devices.
5
Check that your device is operating on the most latest Android software version.
Please answer all questions.