What is Link Sharing?
Last modified :
Jun 15. 2018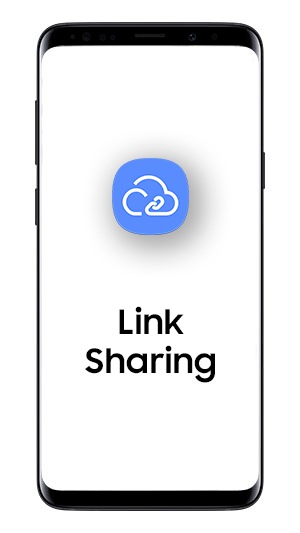 Link Sharing is a file sharing app that is able to conveniently share large size of video clips or massive quantity of original size photos to an individual or a group of people. Simply select the file you wish to share, and a code will be generated. Pass the code on to your friends or family, punch in the code and then simply start downloading.
- Large size files transfer with Samsung Cloud
- Maximum 2GB* can be transferred at once, with individual file size limit being 1GB
- Supports all file types (except Apk** types)
- Various file transferring options
- Send to contacts, Create a link, Share with Code
* Maximum 2GB can be transferred daily, which will be stored on the server for two days until they are deleted.
** Apk file types cannot be transferred due to legal issues
Please Note:
● Once the temporary access code has been generated, this code will expire within 10 minutes.
● Link Sharing is only compatible for Android OS 6.0 (Marshmallow) and newer.
● Enhanced messaging must be enabled to use Link Sharing. Click here to learn about Enhanced messaging.

How do I use Link Sharing? - Sending device
1
Go into the Apps menu > My Files.
Please Note: My Files was used only as an example. Gallery app and other file browser apps may be compatible with Link Sharing.
2
Navigate to the destination folder where the file you wish to share is stored.
Tap and hold on the file you wish to share. You may select more than one file if you wish to do so.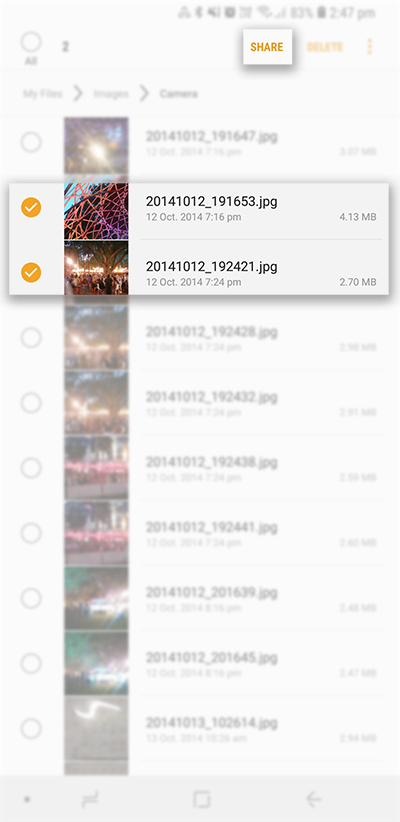 3
Select link sharing Link Sharing and then select Create Code .
4
You can copy the generated code by long tapping on the code.
Please Note: The unique Link Sharing code will expire in 10 minutes so make sure the code has been received by your friend/family and downloaded within the given timeframe.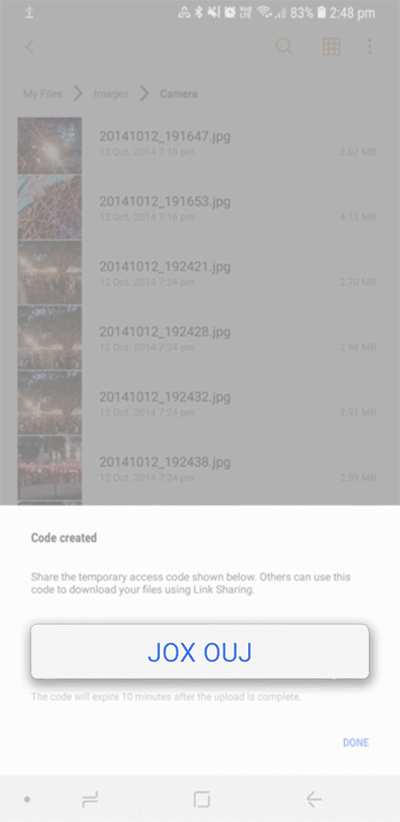 How do I use Link Sharing? - Receiving device
1
Enter the Link Sharing code in the Link Sharing app. Use the code you received from a friend/family member, into the prescribed field to view the downloadable content.
Please Note: If the Link Sharing app is unavailable, you will need to download it from the Google Play Store.
2
Once you have entered in the Link Sharing Code , tap on the Search button located near the bottom right of the screen.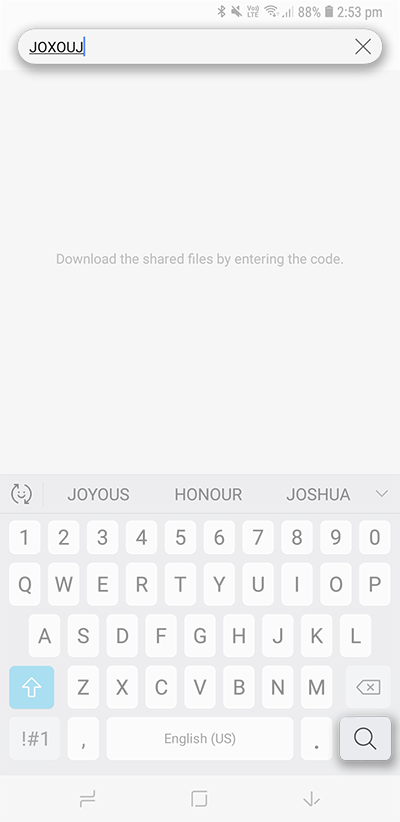 3
Tap on Download to start your download via Link Sharing.
Please Note: The downloaded files will be placed into your Downloads folder in your Internal Storage of your device.
Did not find what you're looking for? We're here to help.
Face-to-Face Support

In-Store Support
Create a booking to see one of our friendly Samsung staff members at one of our Samsung Retail Stores.
Contact Us